A few years ago, my friends (hereafter referred to as "my boys") were part of a cable access cult favorite on Long Island called "Slacker TV," later "The Slack Pack." Once they'd gotten a bit old for that silly shtick, they decided to enter more sophisticated territory by using nearly the same premise of a gang of four ne'er-do-wells in suburbia getting into mischief, except this time, they would be in really cool monster costumes.
And "The Ghouligans" were born. Over the past couple of years, we've all suited up for this incredibly fun variety show/sketch comedy/sitcommy production and just this month, my boys wrapped up promoting the show and selling the DVD at conventions up and down the East Coast.
I thought it might be a fun break from politics, the economy and "regular" celebrities to show off some really fun, wacky and 100% independent entertainment. We're all a bunch of working stiffs by day, and then at night, when the moon comes out....
Here's a photo essay of what it was like to do "The Ghouligans."
Group shot taken on the set in Deer Park, NY. Clockwise from top left: Count Farnham (Justin Hertz), Boris (Michael Koscik), Void (Sean King) and Wolfgang (Peter Bune).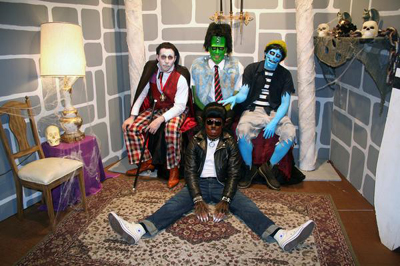 Some of our cast and crew (seriously, who doesn't love a robot?):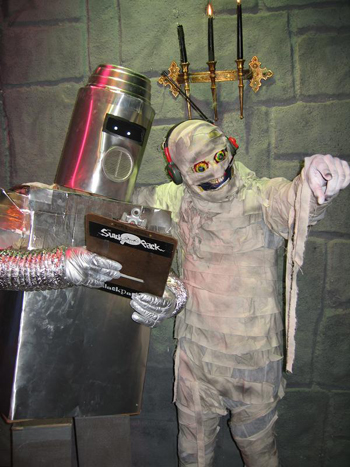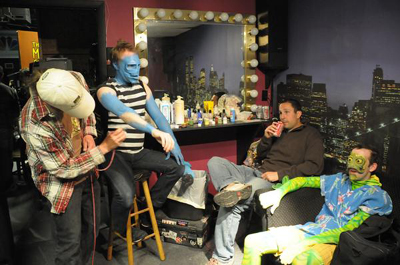 If you ever wondered what a fight with a squid looks like behind the scenes, wonder no more: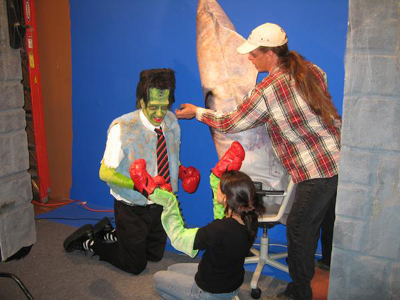 Farnham and me in one of my many fun costumes: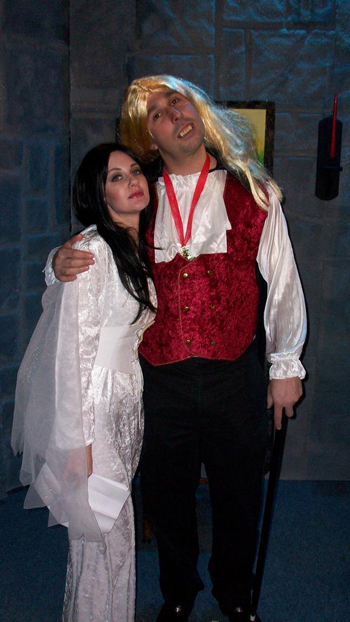 Sick of all the talking heads?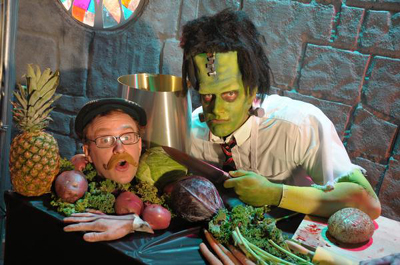 On the beach in March. Our motivation was to act warm.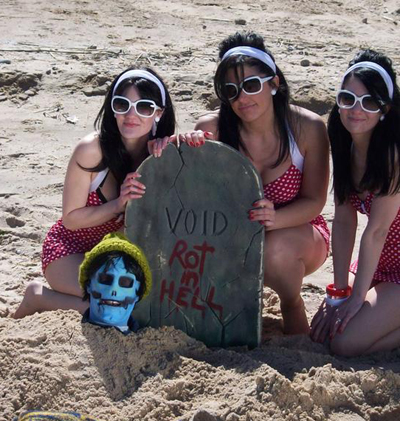 There is a "Bones" parody in here somewhere, I know it!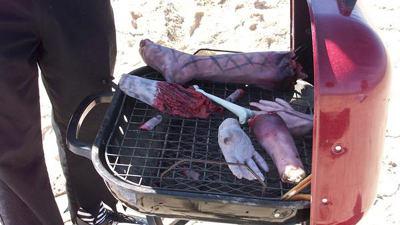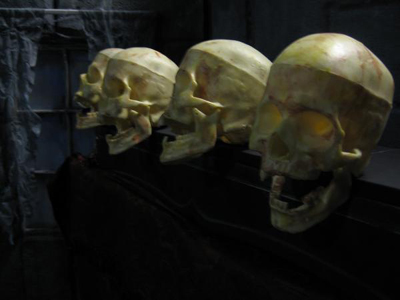 Wolfgang says Happy Halloween!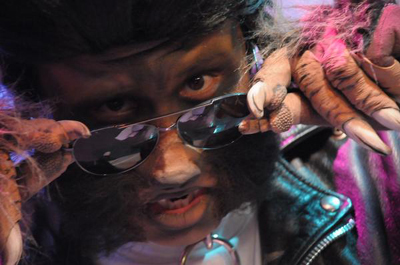 Visit the Ghouligans' web site to buy the DVD and find out more!
The teaser trailer for the DVD, also known as "a bit of what the fuss is all about":
As for my actual Halloween Day costume? I'll be Sarah Palin. And I'll be talking like her all day too. Hopefully I can scare some trick-or-treaters when I get home from work...oh, you betcha.