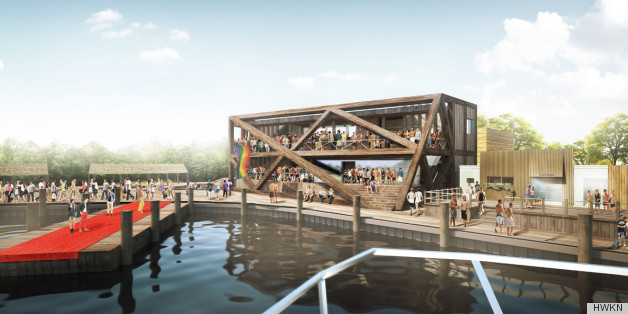 It's that time of year again: time to buff up, bare all and hit the beach. Any good gay knows that Fire Island, specifically the Pines region, is one of the most beautiful, historic and hedonistic summer destinations in the world. You may also know that the Pines had it rough over the past couple of years. A devastating fire leveled the beloved Pavilion nightclub in 2011, and Hurricane Sandy took its toll in 2012. But much like the resilient population that inhabits its shores, the Pines won't be quieted. In the face of adversity, it rises up stronger than before. And how could it not? This year marks the Pines' 60th anniversary. Here are five things that will make summer 2013 in the Pines the best one ever... and why you'll want to be there to experience it.
5 Biggest Changes You'll Find In Fire Island Pines This Summer
SUBSCRIBE AND FOLLOW
Get top stories and blog posts emailed to me each day. Newsletters may offer personalized content or advertisements.
Learn more