I'll be taking a couple of weeks off from blogging to enjoy the holiday (and to clean out the garage which is starting to look like an episode of Hoarders). I want to take this opportunity to thank you for reading, clicking and responding to my various musings on art this past year, and to wish you a wonderful holiday season! See you in January.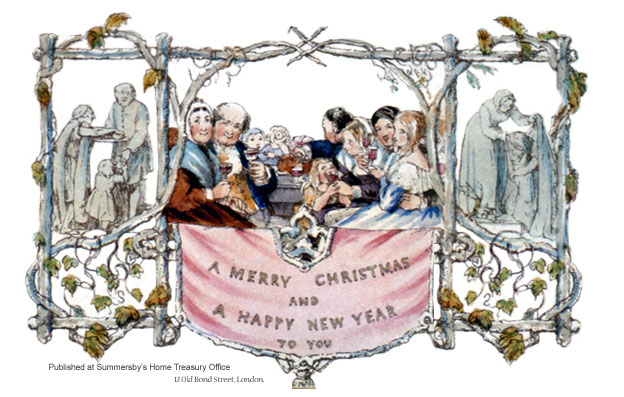 The world's first commercially produced Christmas card, designed by John Callcott Horsley for Henry Cole in 1843
Here's my favorite French Christmas carol performed by Siouxsie and the Banshees in 1982. Enjoy!