New York's Public Theater helped put Susan Lyne where she is today.
Currently chief executive of the Gilt Groupe, an invitation-only, online fashion retailer, and former chief executive of Martha Stewart Omnimedia, Lyne was honored by the theater at its recent gala at the Delacorte Theater in Central Park.
She said that when she was in high school in Boston, she drove to New York "with my very nice, very conservative boyfriend to see 'Hair.' He despised it, I loved it more than anything I had ever seen in my life."
"The boyfriend," she added, "was history, and within a very short period of time, I left Boston, went out to Berkeley, and began living a very different life than the one planned for me."
"So if it were not for the Public, I might be in some suburb of Boston tonight, entertaining friends. It's much nicer to be here," she concluded.
Martin Short, the comedian, also attended the gala, which also honored Mike Nichols, the director.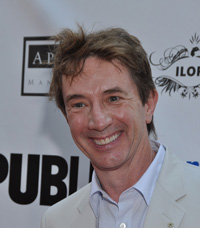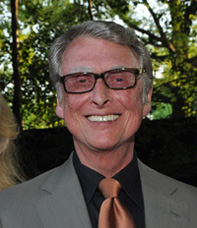 Short said, "I'm here because I'm friends with Mike Nichols, I'm here because I was in New York doing David Letterman, and I love Shakespeare and 'Twelfth Night,'" the Public Theater's current production in Central Park. Short said he had never performed in the park, "never seen a play here--I'm completely new to all of this."
Although gossip columnist Liz Smith admitted little fondness for the park--"I'm always just trying to hurry to get out of it, I come here to play and throw the football with my godchild, I'm not a big park person"--she said she loved the "three wonderful actresses" in the play--Anne Hathaway, Audra McDonald and Julie White--as well as the theater.
"What makes New York so different from every place else is always the theater. The theater doesn't even exist anywhere else except in London, and that's a different kind of theater. It's the reason I came to New York in the first place back in 1949," she said.
SUBSCRIBE AND FOLLOW
Get top stories and blog posts emailed to me each day. Newsletters may offer personalized content or advertisements.
Learn more