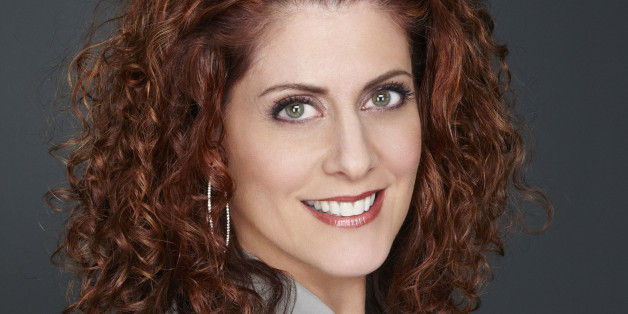 I've always been very diligent about staying on top of my health. So, when I was diagnosed with breast cancer in March 2013, of course I was terrified -- but I also knew exactly where to turn.
From the day I was diagnosed to the day I had surgery, it was just two weeks. Going through the whirlwind of tests and doctor visits at the Evelyn H. Lauder Breast Center of Memorial Sloan-Kettering Cancer Center was a very scary time, but I also felt a real sense of calm because the presence of Evelyn Lauder, a woman who I was very fortunate to know, was everywhere -- from the robes that are a rosy blush color instead of hospital green, to the warm blankets they tuck around you during your MRI. The magnitude of Evelyn's legacy, her passion to help women get through this health crisis, was such a comfort to me. I knew I was in the very best of hands, and it helped me to find my inner strength.
I elected to take a radical approach to treatment. Even though I was diagnosed as Stage 1, I decided on a bilateral mastectomy. I have two young children, and I never want to hear this news again. I need to be able to put my head on the pillow at night and say I did everything I could do. That was the right decision for me, but it's not for everyone -- and I'll admit that it isn't easy. But you find the strength and you keep going. It's very important to know that this isn't a death sentence, and you have to take each day as a blessing and live it to its fullest. I'm still a mom, a wife, a daughter and a sister, and I'm still coming into the office to do the job I love -- wearing my red lipstick and five-inch red heels.
For me, my Circle of Strength is comprised of my family, my children, my husband, but also so many of my colleagues at The Estée Lauder Companies, and the staff at Memorial Sloan-Kettering Cancer Center. When you go through something as difficult as this, you realize that you just can't do it alone. The fact that I had such support, both at my job and at home, really made it tolerable. People helped me in immeasurable ways, and I hope that I have helped others get through this very frightening, physical and emotional diagnosis.
I know so many women who have been through this experience, and they've not just survived, but thrived. We share our stories with each other very openly and I love the fact that we're OK talking about it. No stigma, no taboo. There's a very special bond that we have with one another because we know we're all warriors.
I've always felt very lucky to work at The Estée Lauder Companies, but never more so than during this journey. I'm incredibly proud to work for a company that is committed to raising funds for research on a global level through The Breast Cancer Research Foundation® (BCRF) so that one day this disease, that afflicts so many women and men, will be a thing of the past. Evelyn's legacy lives on in the most beautiful way through The BCA Campaign and I'm incredibly grateful to work with people who care deeply about my health as Janet Pardo the person, not just the employee.
Janet Pardo, Senior Vice President Product Development Worldwide for the Clinique and Darphin brands, joined The Estée Lauder Companies in 1987. Since taking the helm of product development for Clinique in 2003, she has led the creation of some of the brand's most successful products including Even Better Clinical Dark Spot Corrector and Chubby Stick Moisturizing Lip Colour Balm. In 2010 she received the prestigious CEW Achiever Award, which recognizes extraordinary women who have contributed significantly to the growth of the beauty industry. Janet resides in New York City with her husband and two children.
SUBSCRIBE TO & FOLLOW THE MORNING EMAIL
Get top stories and blog posts emailed to me each day. Newsletters may offer personalized content or advertisements. Learn more