As a mother, I can assure you nothing says "Happy Mother's Day" better than a day at the spa. (Are you listening, handsome husband?) But also as a mother, I can assure you that most Moms can't find the time to actually go to a spa. (This doesn't include you handsome husband, because part of your gift to me will be watching our daughter) Give Mom what she really wants this Mother's Day - a little slice of indulgence (and a babysitter!)...
Patchology FlashPatch Eye Gels ($50 for 30 pairs)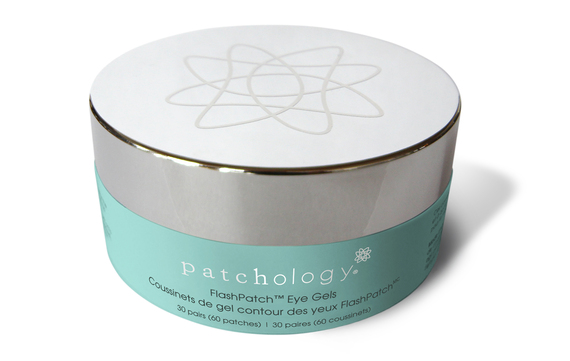 Perfect for a new Mom (or any Mom whose eyes need a good wake up call), these soothing hydrogel eye patches are packed with an army of hydrating, brightening, and soothing ingredients like Hydrolyzed Collagen, Portulaca Oleracea Extract, and Caffeine. And um, 30 pairs for $50?? Yes please. Go ahead and buy yourself a jar of these 5-minute espresso shots for the eyes because most eye masks of its ilk run on average anywhere from $5 - $20 a pair. (And for those of you who hate math, that's $1.67 per treatment) Available at Neiman Marcus, Bergdorf Goodman, and Patchology.
Slip Silk Pillowcase ($79.95)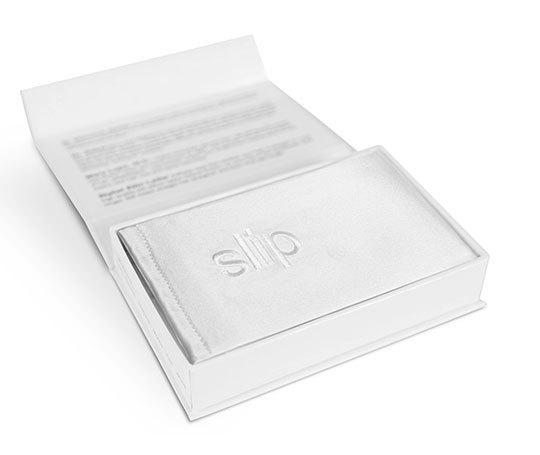 No, it's not a myth... A silk pillowcase can actually prevent new wrinkles and protect Mom's hair from frizzing up. This silk pillowcase made of natural, hypoallergenic fiber will keep Mom looking young and coiffed while channeling her inner Marilyn Monroe. Available at SLIP Silk Pillowcase.
Rituals Home and Body Cosmetics Hammam Treat Gift Set ($25)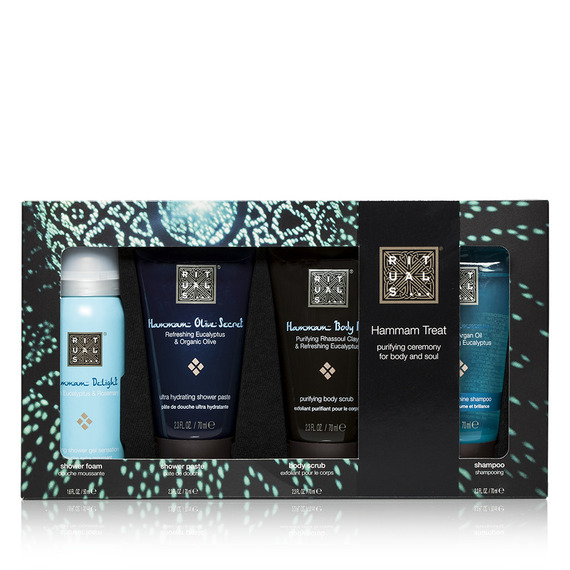 You may not be able to send Mom to get an actual Hammam spa treatment, but you can at least give her the at-home experience with this gift set that includes shower foam, shower paste, mud scrub and shampoo. Once Mom catches a whiff of the eucalyptus and rosemary-scented products (and perhaps maybe Dad helps out in the application process), she can close her eyes and imagine she's in the most luxurious Turkish spa receiving
the famous purifying body ritual. Ahh... Available at Rituals Home & Body Cosmetics.
Poo~Pourri Mother's Day Bundle ($24.95)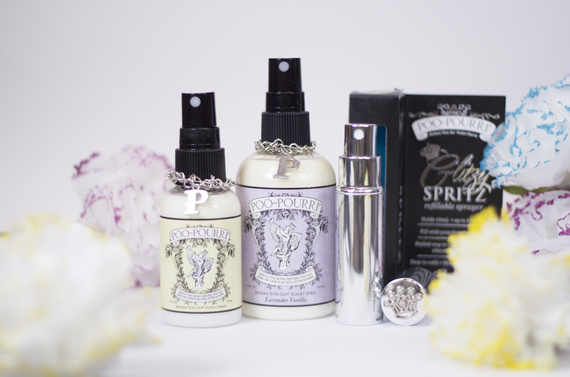 Everyone in your family knows that the bathroom is Mom's sacred spa space, and (this is awkward) everyone in your family knows that Dad's been known to, ahem, desecrate said sacred space. Give Mom the Poo-Pourri Mother's Day Bundle so she can take preemptive actions against Dad. The set includes a Lavender Vanilla Before-You-Go Toilet Spray, an Original Before-You-Go Toilet Spray, a Glitzy Spritz Refillable Sprayer, and a "Thanks Mom, for teaching me how to potty" giftable card. Everybody wins. Available at Poo~Pourri.
Peach & Lily Sheet Mask Bundle: Hydration ($26)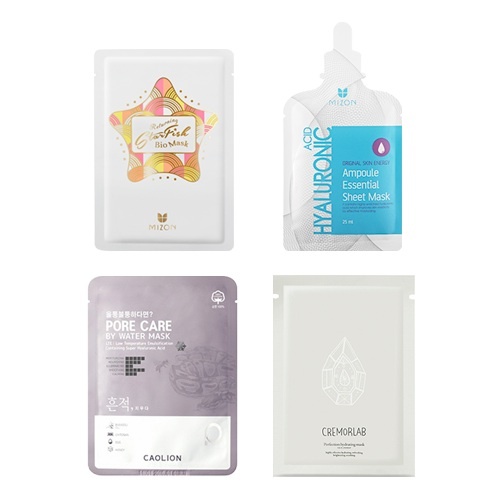 Sheet masks are definitely my biggest addiction these days and if Mom likes to spa she's going to love these soothing, skin-loving masks. She can wear them around the house (or out of the house if she wants to scare her neighbors) and the masks give skin a targeted boost of hydration and nourishment. This curated collection of Korean sheet mask bestsellers include Caolion LTE V3 Pore Care Hydrating Mask, Cremorlab T.E.N. Cremor Perfection Hydrating Mask, Mizon Ampoule Essential Sheet Mask, and Mizon Returning Starfish Bio Mask and will leave Mom relaxed and glowing. Available at Peach and Lily.
Tocca Crema da Mano in Simone ($10)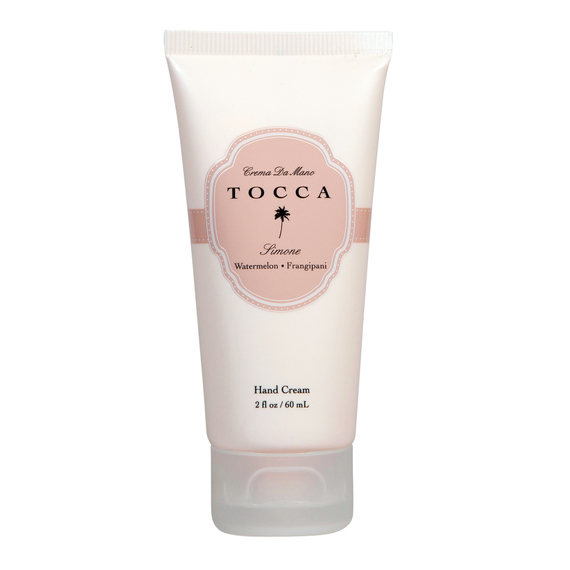 Mom will instantly be transported to a dreamy summer day when she slathers on this watermelon and frangipani-scented hand cream, leaving behind her foul-scented reality of sour milk and smelly sneakers. Formulated with coconut oil, shea butter and aloe, this hand cream is as hydrating as it is sweet smelling, and at 2 oz. is the perfect size for travel. Available at Tocca.
L'Occibox Spring Collection by L'Occitane $20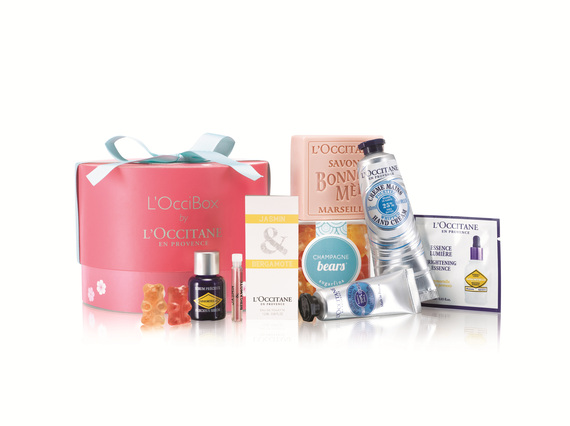 Mom will love sifting through this curated collection of full and sample-sized L'Occitane goodies including: Jasmin & Bergamote Eau de Toilette, Immortelle Precious Serum, Immortelle Brightening Essence Sample, Shea Butter Hand Cream, Shea Whipped Hand Cream, Bonne Mere Rose. Not only does this treasure trove come in an adorable miniature hatbox, but Mom will love the champagne flavored gummy bears from Sugarfind Candy. Available at L'Occitane.
Tatcha Limited Edition Mother's Day Set ($98)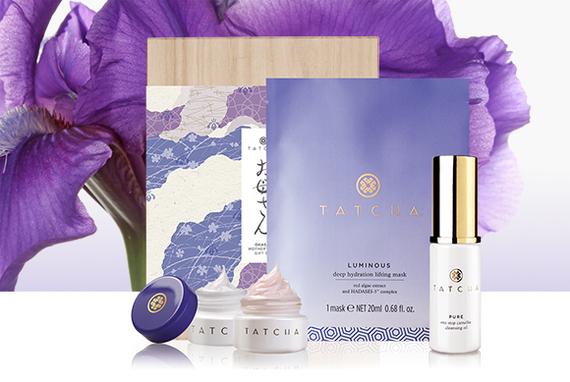 Mom is all about the ritual of skincare. She appreciates every step and treats it as a daily meditation. Give her this beautifully packaged set which includes, Ageless Enriching Renewal Cream, Luminous Deep Hydration Lifting Mask, Gold Camellia Beauty Oil, and Ageless Revitalizing Eye Cream - and maybe she will be able to tune out the whining kids (at least for an hour). Available at Tatcha.
H20 Sea Salt Therapy Set ($29.50)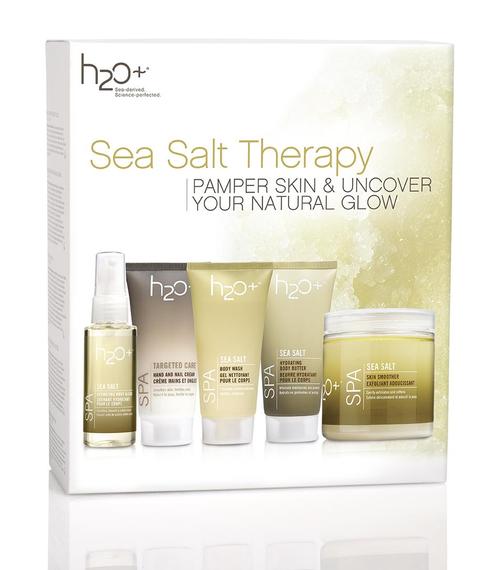 Mom is going to want to scrub off her winter skin and indulge in some hydration. If she doesn't have time to hit the spa, give her the H20 Sea Salt Therapy Set that includes the Sea Salt hydrating Body Gloss, Targeted Care Hand and Nail Cream, Sea Salt Body Wash, Sea Salt Hydrating Body Butter, and Sea salt Skin Smoother. Kohl's.
SUBSCRIBE AND FOLLOW
Get top stories and blog posts emailed to me each day. Newsletters may offer personalized content or advertisements.
Learn more