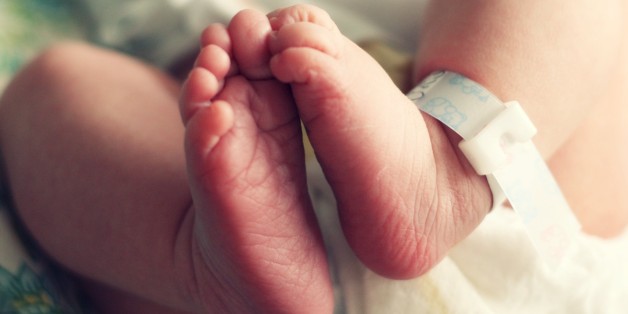 How far would you go to become a parent?
For my husband and me, the answer was nearly 38,000 miles -- at least according to my frequent flier account records. That was the distance we covered twice, to a surrogacy clinic in New Delhi and back, and doesn't take into account countless taxi trips to the neo-natal unit across the city, dodging cows, tuk tuks, beggars and motorbikes. We headed home with the best possible souvenirs -- our daughters Clara and Olivia.
Surrogacy in the United States has been safe and legal for decades, but can be prohibitively expensive. Would-be parents -- especially gay parents -- hoping to enter into a surrogacy agreement overseas are likely to encounter complications more serious than a bovine roadblock. Shortly after we left India, India's Ministry of Home Affairs announced that it would only grant visas for the purpose of surrogacy to heterosexual married couples who have been married for two years. No singles, gay or straight. Many intended parents headed instead to Thailand, where a handful of clinics operate but shows signs of bureaucratic problems of their own; others are now heading to Mexico, Panama and other countries.
A non-profit group called Families Through Surrogacy (FTS) represents the interests of surrogates and parents, and is preparing a statement of principles it intends to serve as a set of "best practices" for a rapidly growing and poorly regulated international industry (full disclosure: I'm involved with them). FTS aims to increase agency transparency and accountability, as well as the safety of surrogate mothers themselves, and organizes conferences where attendees can hear from parents, medical and legal experts and surrogates. This spring, the organization will hold its first events in the UK and the U.S., bringing together surrogacy experts from around the world.
If parenthood in general isn't for the faint of heart, surrogacy can be harrowing. When we began our journey, few resources existed to help or inform. Two years later, that's no longer true.