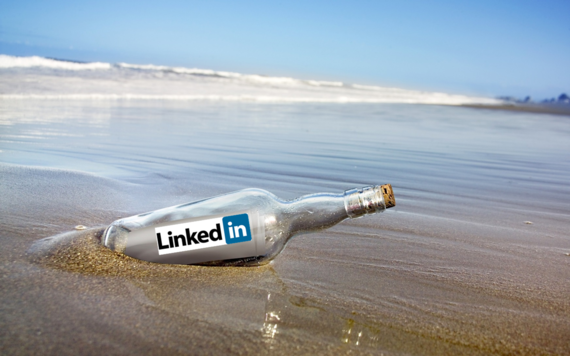 As a LinkedIn speaker, I am frequently asked to customize my keynotes for industries, markets, and associations. I recently delivered a talk entitled LinkedIn for Lawyers to the Kane County (Illinois) Bar Association at their annual technology conference. During my drive to the venue, as I was internalizing some new content for this audience, I mulled over the title I gave to the program.
And then it hit me: what is so special about lawyers regarding their use of LinkedIn? Do they have their own set of rules? What makes them different from other professional service providers -- or senior executives, salespeople, or even job seekers for that matter?
Truth is, Your Honor, that lawyers are the same as everyone else in the LinkedIn ecosystem. We all come to the site as individuals -- each of us with a unique learning curve, level of risk tolerance, and affinity for community -- and for our own specific purposes. Irrespective of experience or occupational class, every LinkedIn user has a message. What separates them from the rest of the herd is the manner in which they convey it.
Business development on LinkedIn is contingent on creating a consistently professional expression, possessing clarity of thought, and attributing economic value to one's activities on the site. Your outcomes are shaped by the substance of your message, and how often and effectively it is transmitted. In its simplest form, LinkedIn is merely the intermediary in making your information readily available to a target audience.
Once conceived, your message is propagated through three channels:
1). The LinkedIn Profile
Competitive advantage on LinkedIn is gained through the rendering and dissemination of powerful, evocative content. Increasingly, people realize the importance of building a readily identifiable personal brand and, to that end, are starting to embrace their uniqueness on LinkedIn. In a LinkedIn profile, ambiguity breeds commodity. If you are not crystal clear on your message, or fail to put enough bullhorn volume behind it, you will not rise above the noise. You will not stand out. Why is it that the messages of certain people resonate while others dissipate? Your message concentrates in the text and images you provide in the Professional Headline, Summary, Experience (current position), and Advice for Contacting You sections of your LinkedIn profile. Nowadays, this page is your first point of access in the business world. Take a look at yours and ask yourself: am I making a favorable impression? Would I want to engage with me?
2). The LinkedIn Company Page
With its heightened aesthetics, expanded metrics, SEO implications, and enhanced messaging capabilities, the LinkedIn company page is firmly established in the realm of engagement marketing. Organizations can capitalize on a number of messaging strategies that afford unprecedented opportunities for name recognition, recruiting top talent, and enterprise growth. On LinkedIn, a company can amass a following, showcase its various product and service offerings, get recommended for specific divisions or services by other LinkedIn users, steer a target audience to relevant Web content, and post job openings. The corporate brand, too, is amplified through the individual LinkedIn profiles of officers, brand managers, and client facers, all of whom become integral to the strategic agenda that is engineered to convey the message. Assess your company's presence on LinkedIn. Is the mission articulated? How are the key people portrayed? Would you want to work there?
3). The Interactive Space on LinkedIn
We live in an era of expanding professional networks, splintered attention spans, and time constraints. Nowadays, you have to work like a dog to get your message across, and without a guarantee that it will make an impression. The LinkedIn home page is the site's epicenter of engagement, comprising a framework of inter-related communication portals. It also serves as a gateway to the contact management system, a conduit to the LinkedIn groups, and supports a dedicated email system that is becoming increasingly focused on one-on-one interactions. The frequency and variety of your LinkedIn status updates, the extent to which you like, comment on, or share the posts of others, and the quality of your written communication all impact your brand. Evaluate how your message is crafted. What is the embedded value? Are you influencing anyone?
Parting Thoughts
Know that you are the keeper of your message. Hone it, develop the conviction to share it, and you will reach more minds more efficiently. I challenge you to think about your message. Does it strike a chord or sound painfully mundane? Are you a brand or just another...?