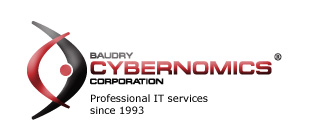 The day the world was waiting for has come and has now passed. An estimated 2 million people watched the 44th President be inaugurated. Never short of inspiring, Obama spoke with pride and integrity and addressed the challenges which are before him assuring Americans that their needs will be met. Undoubtedly Americans can expect immense change; only two days in his presidency he announces plans to close Guantanamo Bay. But when Obama starts talking about energy and the environment, Green IT companies such as ourselves can hardly believe their ears.
We all know that the notion of being environmentally friendly and sustainable has moved beyond its traditional public image. Almost all of the negative stereotypes have evolved into the mainstream with positivity, such as is the case with superstars like Paul McCartney eating vegan diets and Jimmy Fallon giving his TV studio a green makeover. Now even Fortune 500 companies are tapping into the green market. All trends aside, the time has come when businesses see that you can be environmentally friendly while also looking after your economic needs as well.
Obama, clearly well aware of the synergies between environment and the economy, pledges to spend 150 billion dollars over five years in green technology. Obama's administration has plans to kick start an economy-wide-cap-and-trade program with the hopes of reducing green house gas emissions by 80% by 2050. His vision is that the United States will become a leader on Climate Change. Green IT wasn't targeted directly in these claims but it would be foolish to overlook Green IT as a fundamental industry required in order to meeting these goals.
IT is the simplest and most economic way to reduce your businesses greenhouse gas emissions and cut down on your energy costs. Technologies such as virtualization not only cut down on your energy bill but also take up less space in your datacentre. So as your business and your storage needs grow, your datacenter presence doesn't.
Datacentres are the SUV of technology, they consume approximately 10-30 times the energy per square foot as the average office space. Energy consumption to run datacenters has doubled between 2000 and 2005 alone. According to Information Week in 2005 the US spent 2.7 billion dollars on electricity to operate its millions of datacenters. With help from Green IT technicians and other green personnel, datacenters are beginning to operate on a low energy diet. In fact, more and more, we are hearing about the development of the 'Green Datacentre'. The technology to implement environmentally sound applications exists, it's just a matter of applying them within a sound financial and business model.
The goals Obama has outlined in his energy plan not only benefit the environment but also put money into the hands of those who are doing their part to run their business as economically and environmentally efficient as possible. Finally the business community isn't viewing 'green' as a trend but a lifestyle change necessary for the preservation of the economy and environment.
For more information on how to green your business' IT, visit www.cybernomics.net
Jean Jerome Baudry founded Cybernomics in 1993 as a Professional IT Consulting, Management, and Support firm. Today, Cybernomics is a leader in Green IT and financially and environmentally sustainable solutions. Mr. Baudry is also the founder of the Think Green Alliance, a green business community dedicated to the promotion, development, and awareness of fiscally sound green business practices. For more information on Mr. Baudry or on Cybernomics, please visit www.cybernomics.net.
SUBSCRIBE TO & FOLLOW THE MORNING EMAIL
Start your workday the right way with the news that matters most. Learn more