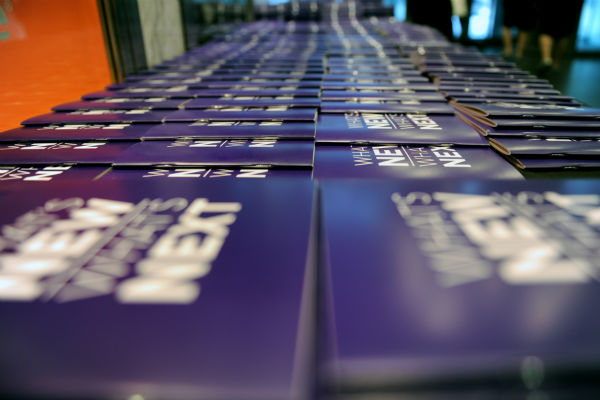 Photo Credit: SHAUN MADER/PatrickMcMullan.com
In the early fall the New York Design Center held it's premier event on what's new in the New York interior design scene. A fabulous way to get introduced to the latest trends and some design history, too, showrooms at NYDC opened to designers and the public with a host events for What's New What's Next. I was there to take in the design discussions hosted by top shelter mags, including Elle Decor, House Beautiful, Veranda, and WSJ Magazine, as well as the festivities that were all about celebrating the future of design.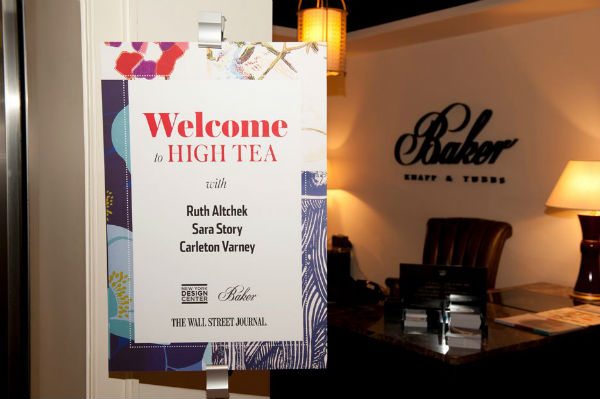 Image Furnished by New York Design Center
The lovely Baker, Knapp & Tubbs showroom held a high tea with WSJ Magazine. The tea was delicious, and the conversation was even better. Carleton Varney, president of Dorothy Draper & Company Inc., wowed the crowd while he discussed what's new in the world of luxury design, and also the glamorous past of designing for Hollywood stars. Varney focused on a common theme that was brought up throughout the event -- that to look at what's next, there must be a nod to the past; and that great design, whether it is a year old, or fifty years old, should be absolutely timeless.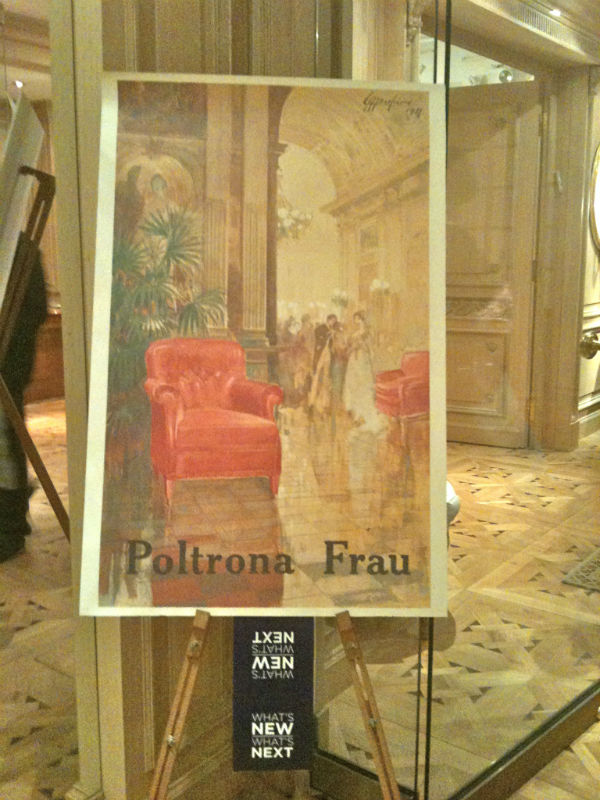 Photo Credit: Jeanine Hays
A visit to the Roubini Inc. showroom solidified that message. Their Poltrona Frau debut was an amazing look at the timeless design this Italian company has created since 1912.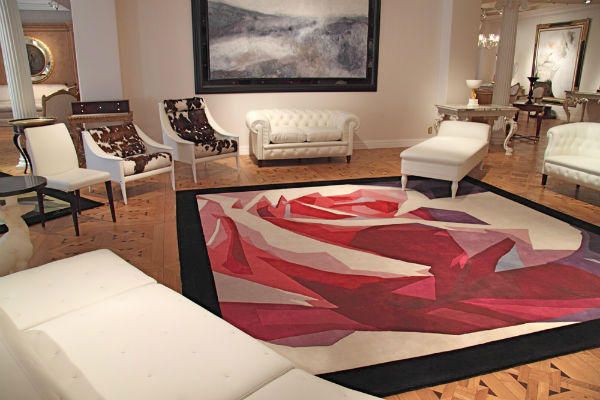 Image furnished by Roubini Inc.
Designer Andy Goldsborough presented on how these designs have made their way into the extremely modern interiors that he has designed for New York homeowners. The classic shapes were shown to fit right in, with new materials and amazing craftsmanship.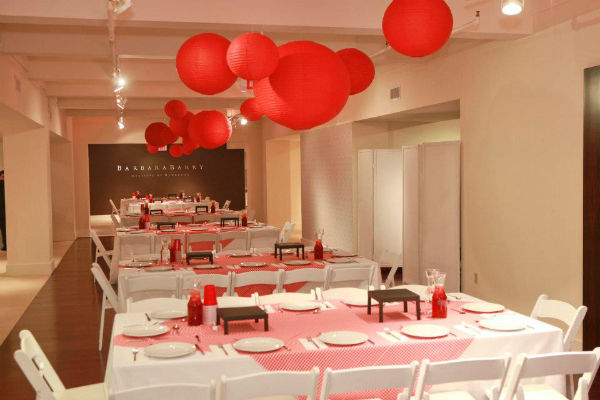 Photo Credit: SHAUN MADER/PatrickMcMullan.com
At the end of the night, a barbecue was held for the designers, editors and bloggers in attendance. This wasn't your typical family barbecue but, instead, one with the simple elegance of white table clothes with red and white checkered linens layered on top, and glowing red Asian lanterns above.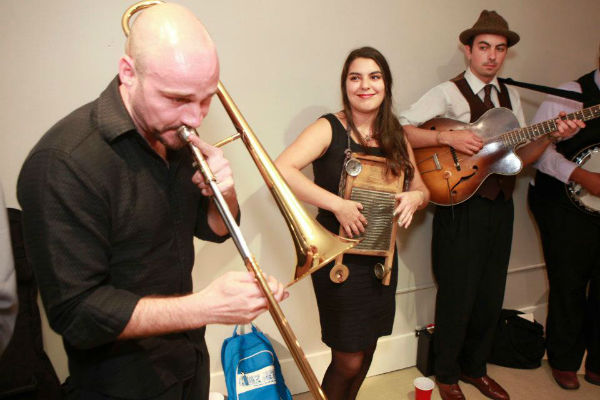 Photo Credit: SHAUN MADER/PatrickMcMullan.com
To complete the southern barbecue theme, a band was brought in to get us all in the party mood. They definitely did the trick, playing some down-home tunes to an elegant New York City crowd.
Photo Credit: SHAUN MADER/PatrickMcMullan.com
And an amazing feast of ribs, collard greens, corn bread, baked beans and sweet tea was served. The whole thing took me back to the family dinners of my childhood, with my family's southern past being lovingly cooked into the food. And that theme of the past entered again. It's amazing how the night was not complete without it. It seems that in discovering what's new, the most fascinating thing is how we can be influenced by the past to create design that is elegant, comforting and that stands the test of time.