Who: U2
What: 360 Tour
Where: Rome, Olympic Stadium
When: Oct. 8th, 2010
Why: U2 anywhere is a great experience but in Italy, a revelation. The 360 staging is a breakthrough in technology and design. You see the band wherever you're sitting. They've been working on an album so you'll hear some new music before they come back to the U.S. next year. Don't miss it.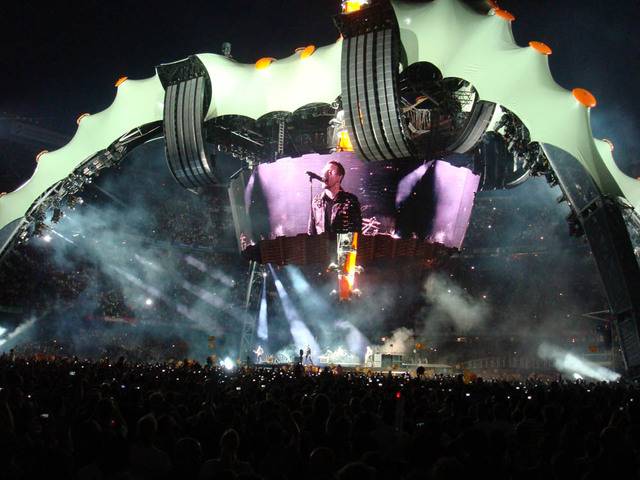 ____________________________________________________
Who: Arcade Fire
What: The Suburbs Tour
Where: Winnipeg, Ontario, Canada, MTS Centre
When: Sept. 23th, 2010
Why: Brilliant Montreal band who put on a great live show. Musically very exciting with diverse instrumentation ranging from all over the musical spectrum...cello to glockenspiel, French horn, to accordion. Indie band that has reached a level of success (new CD debuted #1 recently) by doing it in an uncompromising fashion. Critics love them and they should. One of the best new bands in recent years.
_____________________________________________________
Who: Florence & The Machine
What: Voodoo Fest
Where: New Orleans
When: Oct. 30st, 2010
Why: Major new buzz artist. Florence & The Machine consists in fact of Florence Welch backed by rotating session musicians. She is a sensation in her native Britain with her debut album reaching number one and huge sales. See them on the VMA's Sept. 12th as real interest develops for their eclectic sound in the U.S. They're going to be big so see them now.