Going to see great live music can be a night you talk about for years to come. Seeing an amazing artist playing their music, witnessing their passion- it's unlike any other experience. Whether it's seeing a band play in their home town or sharing the fan experience in a foreign country, no two concerts or performances are the same. Here are my picks for a few hometown favorites that are guaranteed to be great shows. The first, are a group of humble Londoners with a style all their own playing in Hyde Park. The second, an amazing folk band playing to their first fans in Seattle. And finally, one of the biggest rappers on the planet playing to the city that raised him.
WHO: Mumford & Sons
WHAT: Arcade Fire, Mumford & Sons, and Beirut Play in the Park
WHERE: Hyde Park - London, England
WHEN: June 30th, 2011
WHY: These boys from the London folk scene burst into the US last year and haven't looked back. The four multi-talented and multi-instrumental members, lead by Marcus Mumford, play a variety of instruments ranging from guitar and drums to accordion, mandolin, and dobro. These get passed around and rotated on stage throughout the set, depending on the next song to be played as well as personal preference. Mumford & Sons has said their favorite part about being in a band is playing live shows, which can be seen in their energetic yet intimate performances. A year ago they were playing small clubs in England; now they're playing the biggest venue in London.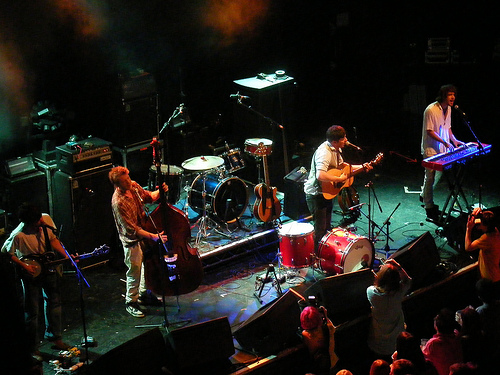 Photo Credit: Mike Mantin
WHO: Fleet Foxes
WHAT: Helplessness Blues Tour
WHERE: Moore Theatre - Seattle, WA
WHEN: May 2nd, 2011
WHY:One of the most vocally brilliant bands to come around in decades. A major influence on their original and complex harmonies is the Beach Boys. They gained some popularity in 2008, first with the release of their Sun Giant EP in April followed by their self-titled full-length in June. They've been quietly recording their second studio album, Helplessness Blues, for the past year and last week announced its May 2011 release and accompanying tour. They are a stand-out in the Seattle music scene and I can't imagine a better place to see their show. You're in for a treat.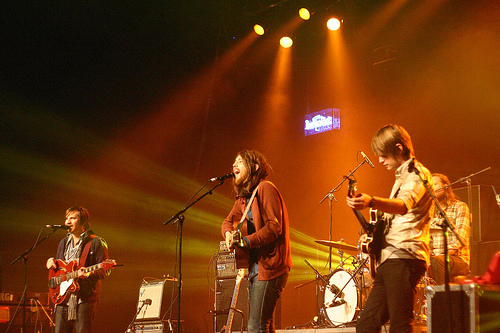 Photo Credit: Christoph!
WHO: Lil Wayne
WHAT: I Am Music II Tour
WHERE: New Orleans Arena - New Orleans, LA
WHEN: April 14th, 2011
WHY: Don't let the face tattoos fool you, Lil Wayne is one of the most prolific and successful individuals in the music business today. At the age of 28, he already has eight studio albums under his belt, not to mention countless mixtapes, EPs, and guest appearances, and is the founder of Young Money Entertainment, his own label featuring artists like Drake and Nicki Minaj. If you caught Saturday Night Live a few weeks ago when he appeared with Eminem, then you already know that Lil Wayne can also put on an amazing live performance. He exudes an amazing energy, has as much fun as his fans, and might treat his audience to a guitar solo or two.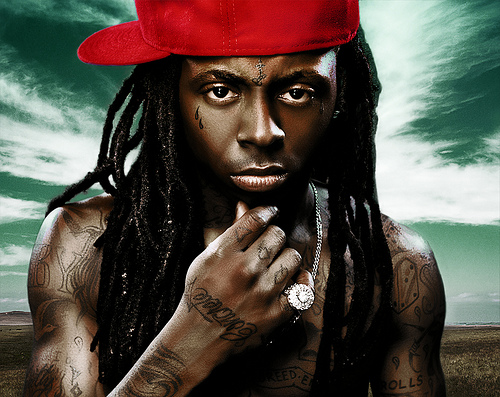 Photo Credit: Michael Brittain