On the coattails of Outside Lands, San Francisco's big music festival that's fast becoming the Coachella of northern California, comes the bay area's less publicized festival, Treasure Island Music Festival. It's more relaxed than many of the other festivals around the country, only lasting two days, with a modest 13 bands spread over two stages each day. The festival is unique in that it takes place on a small island in San Francisco Bay (Treasure Island) and is very environmentally conscious, including providing zero-emission shuttles to get fans to and from the island.
The festival has been around since 2007, always lasting two days with the Saturday line-up being more hip-hop and electronic based music and the Sunday line-up featuring more indie and acoustic bands, though a rock element is present in most of the artists playing. Though there are two stages (a main stage and a side stage) performances are paced so that it's possible to catch all 13 bands each day. Past headliners include M.I.A, Modest Mouse, and LCD Soundsystem. Below are three acts I would be sure to check out in October.
WHO: Flying Lotus
WHAT: Treasure Island Music Festival
WHERE: Treasure Island - San Francisco, CA
WHEN: Saturday, October 15th
WHY: Simply an amazing talent, and with family members like John Coltrane and Marilyn McLeod, it's no surprise. Flying Lotus, often referred to as FlyLo, is an electronic musician and producer whose gained some well-deserved buzz over the past few years. He's producing multiple tracks for Erykah Badu's next record and earlier this year, his third album, <>Cosmograma, won the Independent Music Award for Best Dance/Electronica Album. He's got a unique style and is one of the few producers who can put on a great show. Anyone at Treasure Island should be sure to check him out, but a must see for RJD2 and Pretty Lights fans.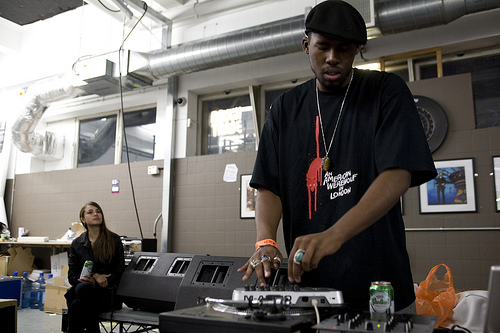 Photo Credit: Spencer Hickman
WHO: St. Vincent
WHAT: Treasure Island Music Festival
WHERE: Treasure Island - San Francisco, CA
WHEN: Sunday, October 16th
WHY: You may know Annie Clark better as a member of the Polyphonic Spree or from her work with Sufjan Stevens. She's a singer/songwriter/instrumentalist (think female Beck) who goes by the performing name St.Vincent. While she's been a critical success since releasing her debut solo album in 2007, her third studio album , Strange Mercy (out next week), has created some serious heat online. St Vincent puts on a great show and has opened for the likes of Arcade Fire, Andrew Bird, and another one of my recommendations for Treasure Island, Death Cab for Cutie. Be sure to get a good spot for her set.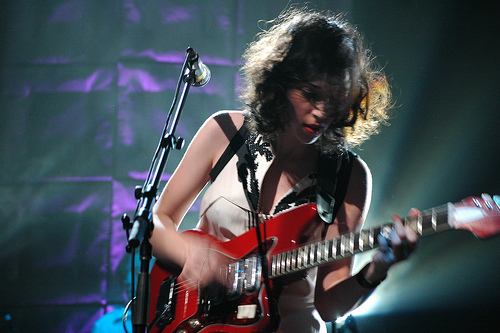 Photo Credit: Emily Tan
WHO: Death Cab For Cutie
WHAT: Treasure Island Music Festival
WHERE: Treasure Island - San Francisco, CA
WHEN: Sunday, October 16th
WHY: The most well-known act from this list and the Treasure Island line-up this year, and one of my all time favorites. Death Cab has been around since the late 90s, creating great alternative rock that holds up through the years. Whether it's 2003's "The Sound of Settling" and "Title & Registration," 2008's "I Will Possess Your Heart" or "You Are A Tourist" from earlier this year, Ben Gibbard and crew simply create great music. It's rare that songs with such subtle yet powerful vocals sound good live, but if you've never seen them before, rest assured that Death Cab delivers.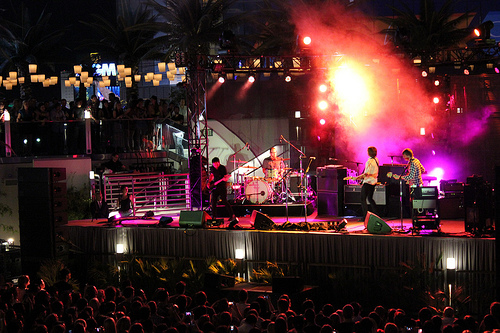 Photo Credit: Cosmopolitan, Las Vegas

SUBSCRIBE AND FOLLOW
Get top stories and blog posts emailed to me each day. Newsletters may offer personalized content or advertisements.
Learn more