The 19th edition of "The Infinite Dial" -- a major study of the electronic media habits of Americans -- was released last week, providing some interesting new details on our electronic lives. The study was conducted by two major media research companies: Arbitron, the company that conducts radio ratings in the U.S., and Edison Research, a company that conducts media research and is the exclusive provider of election exit polls for the 6 largest TV networks.
Digging beyond the obvious growth in various technologies and platforms, the study reinforced that much of traditional media (except for newspapers) was holding its own in the face of ongoing disruptions. So here's the latest update on what we're liking, LOLing about and linking to.
Old school electronic media, i.e. TV (over the air, cable, and satellite) and AM/FM radio, aren't losing audience (just some time spent) -- 98% of the population still watches TV each week, but it surprises some people to learn that AM/FM radio still attracts 93% of the 12+ population each week.
6 in 10 smartphone users would rather give up TV than their smartphone -- even with the proliferation of HD and 3D TV, on ever-bigger screens, the smartphone has become the essential device.
It's official... if you don't have a Facebook account you're in the minority -- according to this study over 51% of Americans are on Facebook.
The time spent on both online radio and online video has been increasing rapidly in recent years, while time spent per user with online radio is triple the time spent per user with online video. However, video will surely overtake audio in the near future, based on the growth of live streaming from Netflix, as well as the recent proliferation of mobile TV streaming apps.
The online radio audience doubles every year -- 57 million Americans listened to some form of online radio in the week leading up to the survey. That's 22% of the total U.S. population listening online. Even more significant is the fact that 10% of the population had listened to Pandora in the week before the survey. That means that roughly half the people who listen to any kind of online radio listen to Pandora. That's Facebook-like dominance.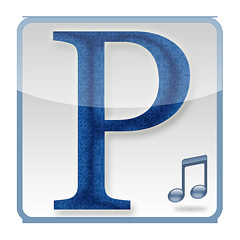 Photo Credit: SqueegyX
Lack of commercials is not the top reason for listening to Pandora -- the top reasons were the ability to customize your own station and the ability to skip songs. The lower number of commercials on Pandora only ranked 4th on the list of Pandora's top attractions.
10% of the population has already listened to online radio in their cars -- that's an astounding number considering how difficult it is to do right now. What'll this number be in a couple of years when Internet-enabled cars start to really make an impact?
Some fascinating details came out in the section where Arbitron and Edison measured respondents' passion for various technologies. Passion is defined as when a respondent said he/she "loved" a particular technology. The passion evaluations were split into two parts: passion scores and passionate users.
Passion scores are simply the % of owners/users of a particular technology said that they "love it;" it didn't matter how many people used the technology. Apple took the top 2 spots and 3 of the top 5:
1. iPhone
2. iPad
3. Android smartphone
4. DVR
5. (tie) Broadband Internet and iPods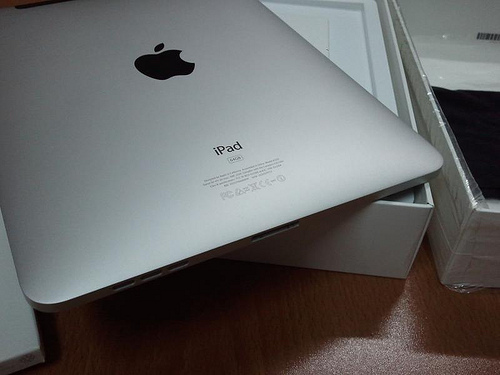 Photo Credit: Chi Nguyen
At the bottom of the list were audio podcasts, then a 3-way tie for last place between video podcasts, MySpace and LinkedIn.
The "Passionate Users" category factored in the reach of each technology. Therefore, traditional media with tremendous reach, i.e. TV (98% usage) and AM/FM radio (93%), start out with a big head start and do very well in this measure. The most impressive showing was the DVR, ranking 5th, despite only 36% of the population having it:
1. Broadband internet (70% usage)
2. Cell phones, all types (84%)
3. Television (98%)
4. AM/FM radio (93%)
5. DVR (36%)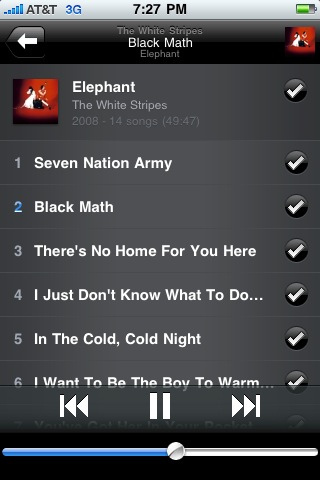 Rdio App, Photo Credit: Joshua Kaufman
MySpace finished again near the bottom of this list in a 4-way tie with Twitter, Location-based services and LinkedIn.
Perhaps the most surprising thing of all about a media and technology study in 2011 was that the word "Netflix" does not show up once in the full 83-slide presentation (if you want to check out the full study download it here).
The real takeaway from this survey is that it's clear that even as consumers enjoy better and faster access to more and more options, traditional media usage still dominates in many sectors. The fascination with new hardware may be making some consumers change their preferred sources for audio and visual stimulation, but for the majority of mainstream Americans, old habits die hard.

FOLLOW HUFFPOST