We had the opportunity to chat with off-Broadway star, Chantal Nchako. She's definitely someone to watch in the coming years as her career is heating up.
You'll be appearing in the off-Broadway Happy Hour. What's your role?
Yes, I am going to be in an off-Broadway comedy piece Happy Hour. I am doing a piece called Fearless which is about a woman who goes out to lunch with her friends and stumble across a young boy who flirts with her and is not afraid to come on to her. He was fearless ...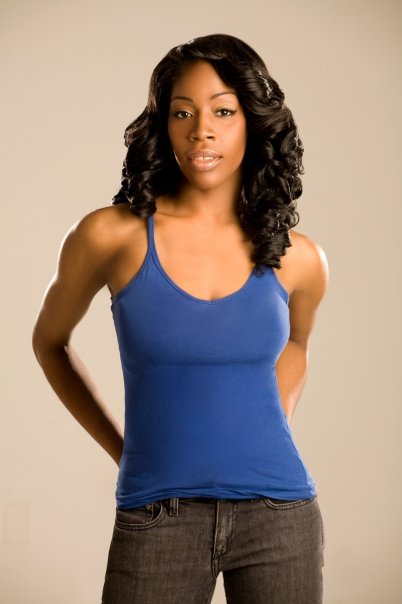 You're bilingual and from Africa. What part of Africa? And what other languages do you speak?
I am bilingual from Cameroon, Africa. I was actually born in Rochester, NY but soon after my birth my father decided he wanted to moved back to Cameroon. I speak three other languages: French, my tribal language Bamileke, and I speak Pidgin. French being my first language, I lived for 9 years in Douala, Cameroon, a bilingual Country where the economic capital, Douala, is predominantly French. My grandparents are Bamileke, from Bangoulop, they speak the native language "Bamileke" which I learned from them, and a derivative of English and French which is called "pidgin." This language is used in many different countries in sub-Saharan Africa to bridge the language barriers. So the languages I speak are recognized and documented vehicles of communications in the US sphere of influence in my world.


Where else have you traveled and lived? How does New York compare?
I've traveled to numerous places outside of the States. My favorites were Germany, Amsterdam, Paris and Oxford, England. I attended Oxford University and studied Classical Theatre with major pronounced artist such as John Barton, Fiona Shaw, and Deborah Warner. It was a life-changing experience that I will never forget. This experience helped me own my craft and be more aware and open with my instrument. That's one the reasons why I chose to move to NYC instead of LA because I felt like NYC was more accessible for what I wanted to do and when I visited it was so diverse that I felt like I was living in Europe.

Do you believe that your multi-cultural exposure plays a role in your acting?
I definitely think that my multi cultural exposure plays a big part in my craft. I feel like I am able to think outside the box and create characters that stem from different background due to my experiences.

You've been in The Vagina Monologues, Orunmila, and Law and Order: SVU, just to name a few. Out of all your projects, what's your favorite to date?
Out of all those projects to date, my favorite would be Law & Order: SVU and One Life to Live because film and television is my main focus, I was able to understand on camera etiquette as far as being on the mark, your different eye line angles and which take would be the best for the last cut before the put the tape together for the final product.

What would your dream role be?

As far as my dream roles, I want to be the first African American to play Cleopatra in Cleopatra on film, Josephine in Lynn Nottage's play Ruined and Madea in Madea can combine them and create a screen play.

Do you want to start acting in film as well as theater?

My main Focus is Film and Television. Although my foundation is Theatre and I enjoy the adrenalin of having a live audience every night, I am also intrigued by the intimacy of being in front of the camera.
What else do you have going on in the future?

Right now I am working on an Independent Feature film Home which is a contemporary story of the "Prodigal Son" in which I play the role of Evelyn. I am eager and excited to start filming in NYC.
What's your favorite book?

My favorite Books are the Secret by Rhonda Byrne and The Artist Way by Julia Cameron.

Would you ever write your own book? What would it be about?
I will definitely write my own book and it would be about my journey in life and how I perceive life.

Jeff Rivera is an entertainment reporter who blogs about young Hollywood celebrities . He is also the author of the novel, Forever My Lady(Grand Central Publishing). For more celebrity interviews, visit: www.JeffRivera.com

SUBSCRIBE TO & FOLLOW ENTERTAINMENT
HuffPost Entertainment is your one-stop shop for celebrity news, hilarious late-night bits, industry and awards coverage and more — sent right to your inbox six days a week. Learn more