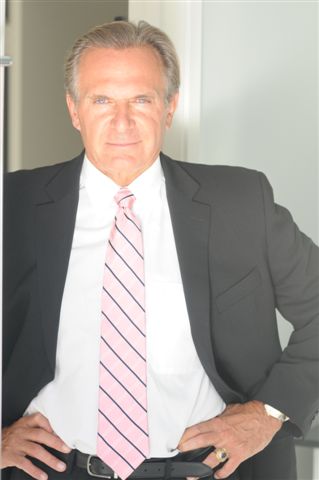 Dr. Andrew Ordon is one of the members of the Emmy nominated hit show, The Doctors. He is a Beverly Hills plastic and reconstructive surgeon who doesn't limit himself to his millionaire and movie star clientele. He has a heart of gold, having founded the Surgical Friends Foundation, which is a non-profit dedicated to offering reconstructive surgery to people abroad who otherwise could not afford it. It was my great privilege to interview, Dr. Ordon about his great work and his hit TV show.
Dr. Ordon, you're probably one of the most popular members on The Doctors show. Why do you think there's such a fascination on the show from viewers about plastic surgery?

Well, there is not doubt about it, plastic surgery is a sexy topic. You see television programming dedicated to it all the time like Nip Tuck and daily shows like E!. You don't see that kind of attention paid to gastroenterology. I think people are fascinated with the concept of instantaneous change and the transformative nature of my specialty. I also get a charge out of it, even now.
What should people think about if they're considering whether to have the surgery?
Number one, why are they doing it? First and foremost, people have to be doing it for themselves. They should not do it for a job, for a mate or to attract someone. Secondly, expectations have to be realistic. This is where the power of the in-person consultation comes in. Part of my job, and that of my staff is to educate our patients on what is possible. Even a great surgeon cannot achieve the unachievable.
Have you ever had family members ask you to work on them?
Sure, and I do. Old taboos about not operating on family are passe. Who would my own family trust more than me? At the same time, if I felt that someone else could do a certain something better than me, I would be the first to say so and facilitate the referral. My family means more to me than anything.
How does it feel to be part of such a hugely popular show? Were you surprised by the success?
I am not surprised because of the creative team behind it from it's inception. The show is a spin-off of the Dr. Phil show and has the experience, and dynamic energy of Jay McGraw behind it. Jay, Dr. Phil's son, made the show an interactive exchange from day one. He treats our audience as co-producers. It is that kind of cutting edge philosophy that makes the show relevent and current.
How has your life changed since the show?
I am a lot busier than I thought I'd be. We work hard on "show days" but I wasn't prepared for how much work there is between shows. I am always getting assignments and commitments that make it a bit hard to fit in my private plastic surgery practice. Thank God I have a great team and we are getting it done. I am loving it.
Dr. Ordon, you've done some wonderful work in Haiti and India. Tell me all about it?
Every plastic surgeon I know romances about the idea of going to a third world country and helping people. Most don't do it. It is such an emotional investment, putting your life on hold and immersing yourself in the kind of tragedy I saw in Haiti. Working on injured children who have lost everything, even their parents. It was the experience of a lifetime. I plan on going back soon. I am fortunate to have ties to charitable organizations like Surgical Friends Foundation and Smile Train. I plan on doing it as a regular thing.
That's great. I've always wanted to have a flat eight pack, you think you can hook a brother up?
Try eating cookies! My fellow doctors on "The Doctors" and I have been eating cookies to loose weight. It's called The Smart for Life cookie diet. We eat a special cookie that sort of grows larger in your stomach and makes you feel full. As a result, we don't snack and we eat smarter because we never get too hungry. Eat cookies, lose weight, it's that simple --is their trademark.
This Blogger's Books and Other Items from...
FOLLOW HUFFPOST