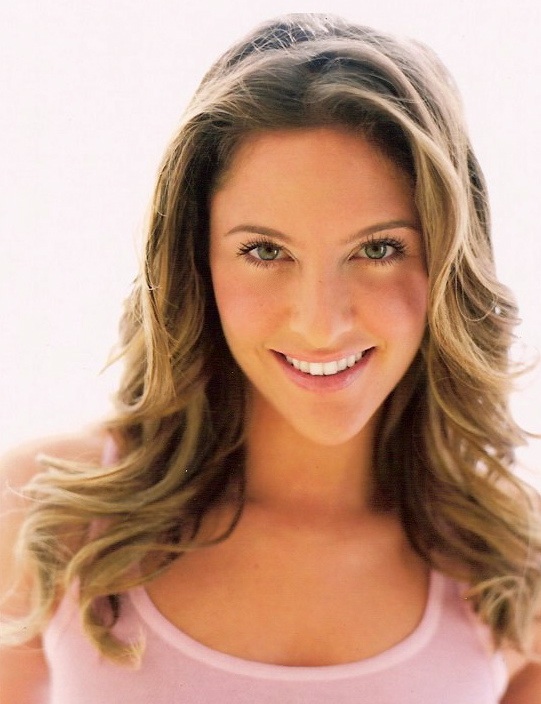 She's hot, hot, hot! Television personality Jill Wagner had no idea her career would take off like it has since her show ABC hit show, Wipeout. But since her debut, with its millions of viewers, her life has never been the same. With millions of men hitting on her, her phone ringing off the hook with opportunities and her newfound fame, what's a girl to do?
I had the opportunity to ask this rising television star all about her growing success and her new show and here is what she had to say:
How does it feel to be part of such a huge network show?
I am so grateful to even have a job right now, much less a hit show on ABC. I also like that kids love our show so much and the fact that I get to take part in making them laugh.
For those who aren't familiar with it, what is Wipeout about? And where and
when can we watch it?
Wipeout is a giant obstacle course for adults of all shapes, sizes, and ages. Who ever wins takes home $50,000 and gets to brag to all of their coworkers that they made it out alive! Wipeout is on Tuesdays at 8pm on ABC.
The show is funny but it also can be dangerous, have there been any
close-calls?
People are going to come out with bumps and bruises but that is to be expected. The safety team on the show goes through great measures to make sure the course is extremely safe and very well padded.
Let's face it, you're a hottie. How do you keep all the men away?
(Jill laughs out loud) I tell them my dad is a Marine.
Would you ever consider going on the show as a contestant if you could?
(Jill doesn't laugh out loud) No.
Wipeout gives people a chance to win $50,000. What would you do for$50,000?
Eat some of my own cooking...... That's more dangerous than Wipeout.
SUBSCRIBE TO & FOLLOW ENTERTAINMENT
THE spot for your favorite fan theories and the best Netflix recs. Learn more