This article originally appeared on PSFK.com.
The Internet Famous Class at Parsons New School is all about studying the art and science of getting hits. Recently featured on Current TV, the course is dedicated to teaching students the most effective ways of leveraging social media to gain the largest possible audience online.
In order to test their theories and experiment with new strategies for gaining popularity, students are expected to develop their own projects, either collectively or on their own, utilizing any and all media in conjunction with the internet.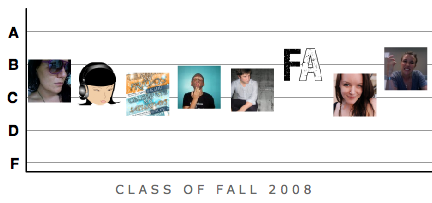 What makes the course particularly interesting is that students' grades are based entirely on how much traffic they can pull in. The class utilizes a special piece of software that monitors the popularity of students' websites and online accounts in real time. Learn more about this class and watch a video at PSFK.com.
To read more articles by Jeff, please visit PSFK.com.