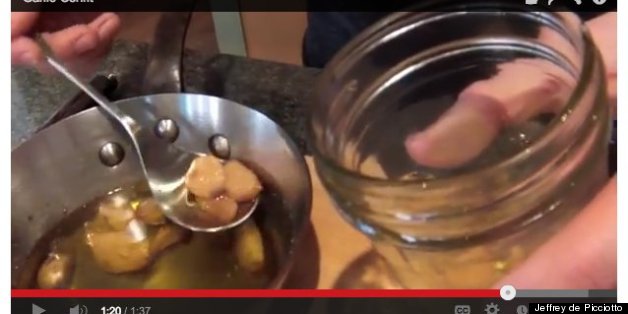 Garlic Confit
gives you all the flavor and texture of oven-roasted garlic without the mess of handling mushy cloves and sticky garlic paper.
This process removes the sharp (sometimes bitter) quality of raw garlic, making the confit a great option to shove under the skin of a roasting chicken. Plus, there are a myriad of ways you could use that newly-garlic-infused olive oil.
Traditionally, the French technique of garlic confit keeps the cloves blonde (without color), but I like the flavor of letting it go a little further until the cloves are golden brown.
See more about garlic and other techniques at FudeHouse.