Before President Barack Obama enacted a health care reform law in 2010, Medicaid always seemed like the also-ran of entitlement programs. Politicians talked about Medicare and Social Security all the time but Medicaid, a joint federal-state program for low-income people, wasn't always part of the conversation.
So who gets Medicaid coverage and what does the program's money go? The Henry J. Kaiser Family Foundation created a nifty infographic offering some basic facts about the benefit that also serves to dispel some myths, like that Medicaid is part of "welfare" benefits or that most poor people are eligible for coverage.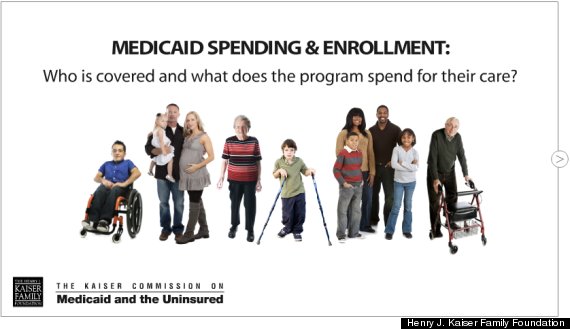 CORRECTION: The headline to an earlier version of this post incorrectly said children and people with disabilities make up most Medicaid beneficiaries. Children and their parents are the majority of people enrolled in the program.
FOLLOW HUFFPOST