This is it! We're down to the final two! All week long, TV.com's "dead-to-dead" tournament has pitted some of 2012's canceled TV shows against one another to find out which one fans will mourn the most. Ladies and gentlemen, your finalists are The Secret Circle and Terra Nova. Head over to TV.com's Facebook page to vote, and may the most unjustly axed show win!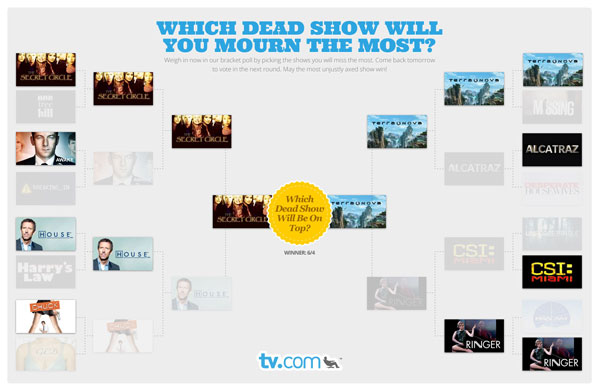 SUBSCRIBE AND FOLLOW
Get top stories and blog posts emailed to me each day. Newsletters may offer personalized content or advertisements.
Learn more