This is the quote on a decorative towel that hangs in my home (see image below). After calling off my wedding about five years ago, I bought this towel on a shopping trip with a friend. At the time, the quote and the picture of the woman made me smile and helped me to gain a new perspective on the loss of my relationship. It was towel therapy, and it worked. The question is: does it still work today?
Up until I moved to Austin from Nashville (less than a month ago), the towel hung in a prominent place in my home--the living area. Friends would see it and laugh. Guys I dated would see it, and, well, there were a variety of reactions. I think it was a big red flag to some and others chuckled. I am not sure if they were laughing at the towel or at me.
When I moved to Austin, I thought about putting the towel aside--starting a new life in a new place without any negative or sarcastic energy toward dating, wedding engagements or marriage. That plan lasted a couple of days (while I was driving from Tennessee to Texas and the towel was packed in a box in the moving truck). As soon as I unpacked the box that held the towel, I just couldn't put it aside. I did decide to demote the decorative piece from the living area to a bit less prominent position--above the toilet in the bathroom. (I'm not sure if that holds any significance or not!)
I don't know much about Feng Shui, but I am starting to wonder if my decorative towel is somehow influencing my behaviors toward men. Am I not truly open to a relationship? I just moved to Austin, and many guys have said hi to me as I've walked around my neighborhood. I have mentioned this before, but my knee-jerk reaction is to duck my head and look the other way, particularly when it comes to a man that I am actually interested in. If you've ever attended one of my presentations, you know that I'm not shy in front of an audience. Boy, am I ever shy (and oblivious) when it comes to men!
Here's another example. Recently, I was checking into a hotel for a speaking engagement. My friend who hired me for the talk was helping carry my luggage into the hotel and noticed that the front desk clerk (a young apparently single man) was checking me out as he checked me into my room. At least, that's what my friend said later. I had absolutely no idea. It didn't even cross my mind that the hotel clerk was interested in me in any kind of way. I told my best friend about this story, and he said, "Jen, I've been telling you that for years."
I always write about what I am most learning (and I guess I am a slow learner). Today, what I am trying to understand most is myself in relationship with others. My move to Austin has already helped me to realize that I am still closed off in many ways when it comes to men and dating. I participated in a meditation class last weekend and actually concentrated on opening my heart in this area. Since then, I have already made some progress--at least, in my awareness of things. All of this stuff is very challenging!
So what about the towel? Does it need to go or can it stay? Or is it not about the towel at all but about me? My commitment to myself (and online here to you) is to be more open. I'd love to hear your thoughts on relationships and my home decorating as well. Your comments are always great!
Single in the Live Music Capital of the World,
Jenni
This piece is in a series I am posting related to dating. You will also find this series on my Facebook Notes page. (There are already some great comments posted on Facebook from others!) If you have dated me and you are reading this, thanks for being a part of my experience. This is all in good fun! I am grateful.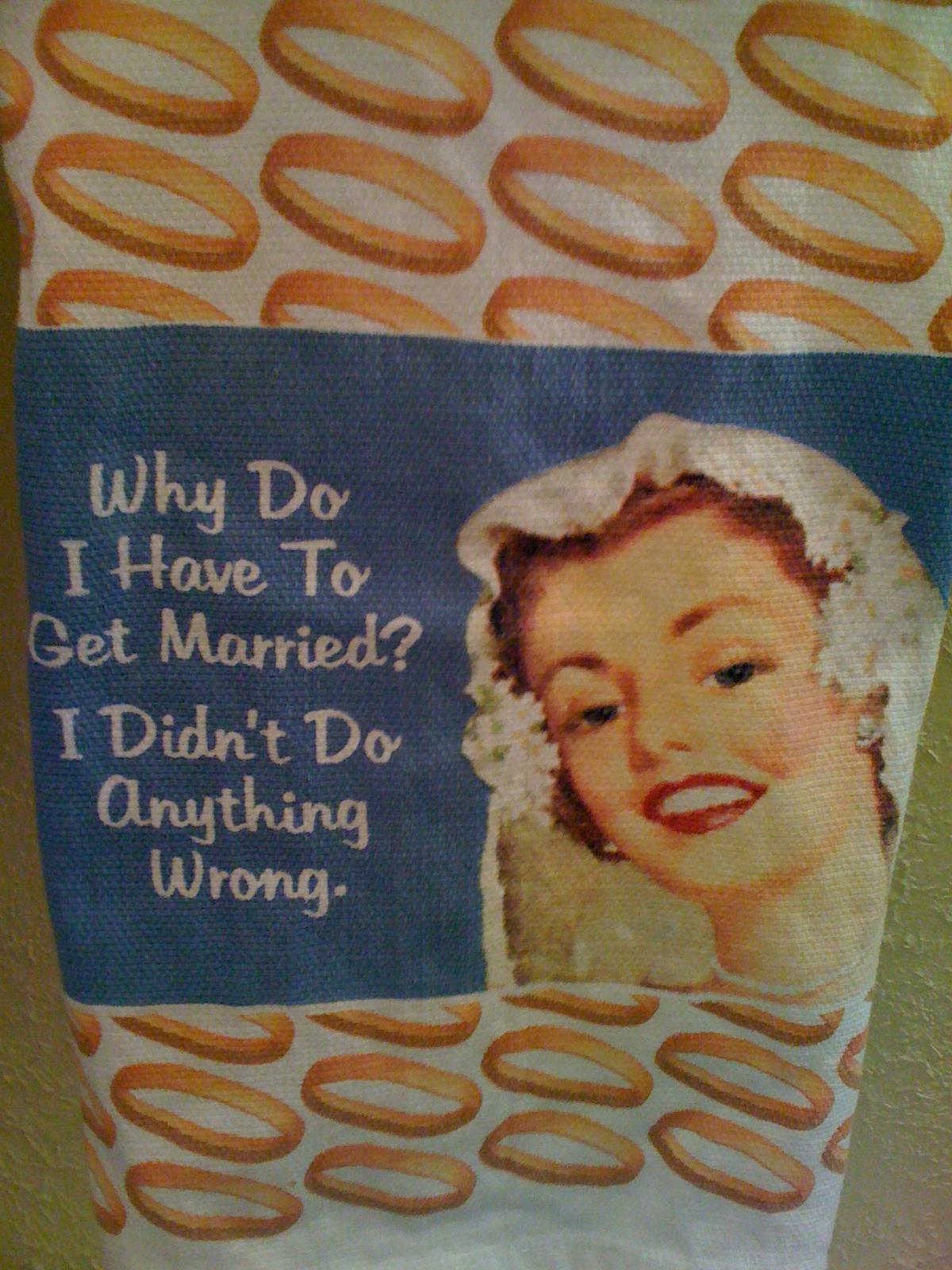 Follow Jenni Schaefer on Twitter: www.twitter.com/JenniSchaefer