I know you are wondering how in the world anyone could take this church-y, out dated, old woman's dress and make anything wearable out of it. The giant baggy sleeves, the over-sized bust and the aged elastic that no longer holds its shape at the hip make this dress look more like an unsalvageable clown suit than a garment bursting with possibilities.
I will show you how to tweak a few simple things and create two great outfits. Let's breath some life into this old frock!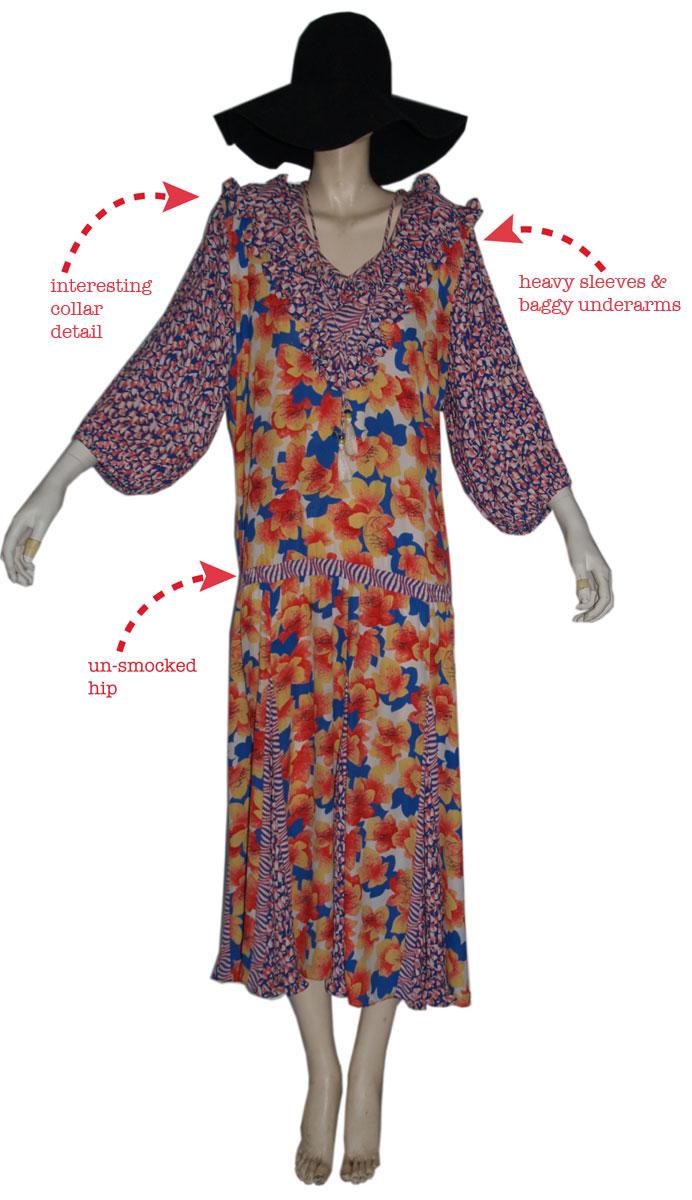 The first thing I did to this dress was remove the sleeves. There are so many interesting details going on at the collar alone that the dress does not need sleeves.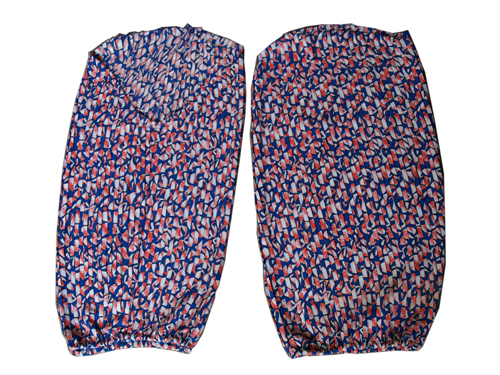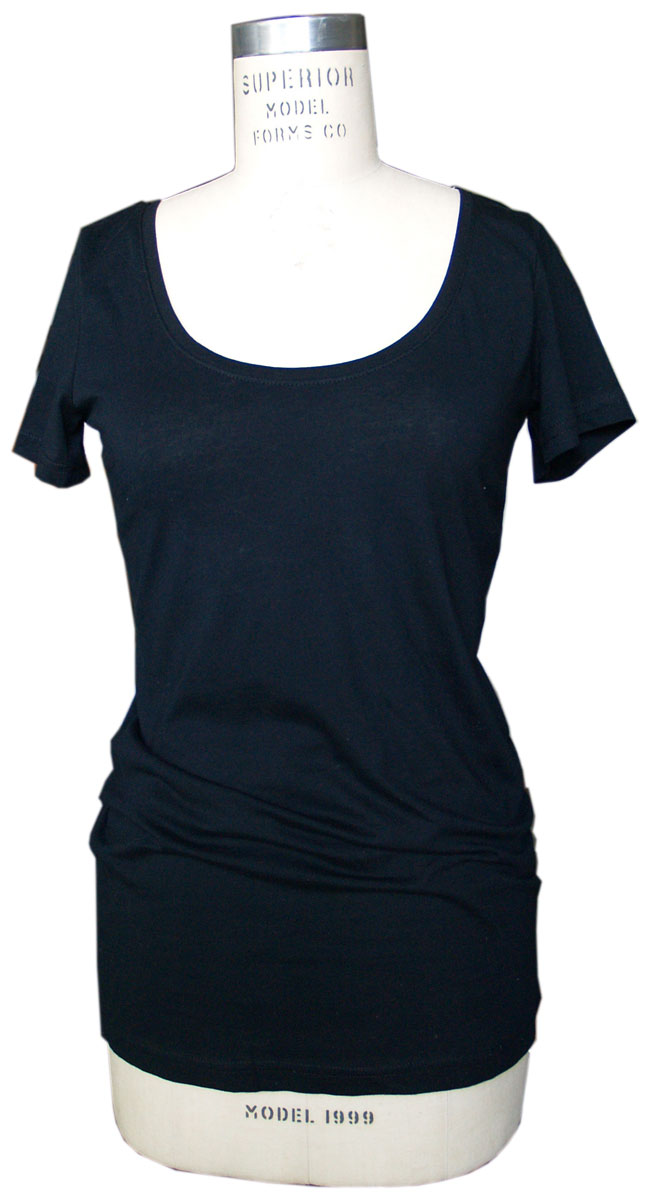 Sew the sleeves from the dress on to a plain black T-shirt. This makes a unique and versatile top that can be worn with jeans or as a funky beach cover up.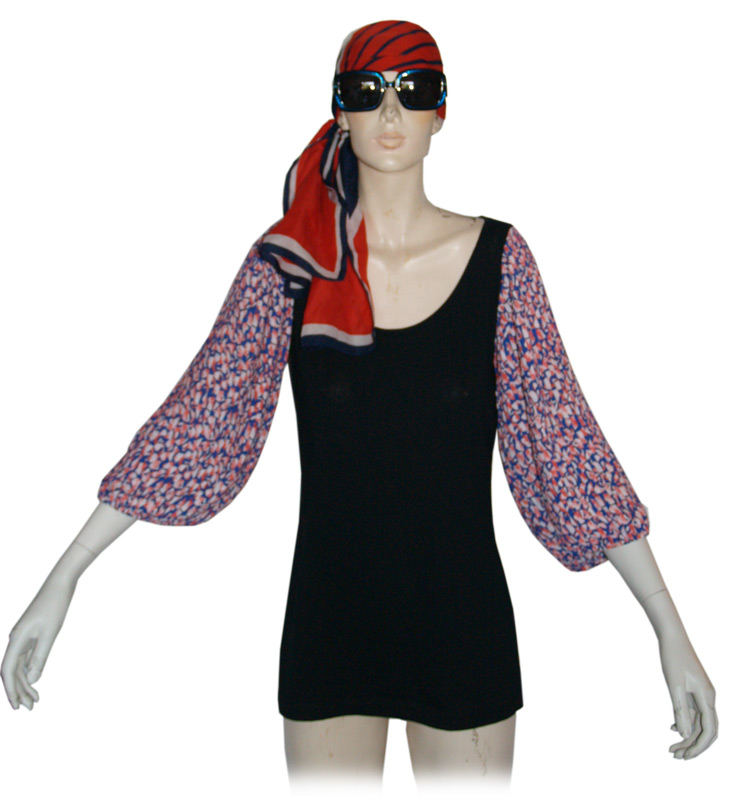 Now, back to the dress...
The main idea for a successful alteration is to stay true to the original design of the dress while fitting it to your body in a more modern way. Although, the dress would be much cooler if the skirt was shorter or the smocking was higher on the waist, you do not want to butcher the original design and/or get into a project that is so complicated that it would have been better to start from scratch. The following alterations are minor and maintain the Diane Freis aesthetic, while updating the silhouette enough to be worn in public without feeling like a victim of a time warp disaster.
1. Take the bust area in to fit under the arms
2. Re-cut the arm hole to accommodate this alteration.
3. Hem arm hole
4. Re-smock hip area with narrow elastic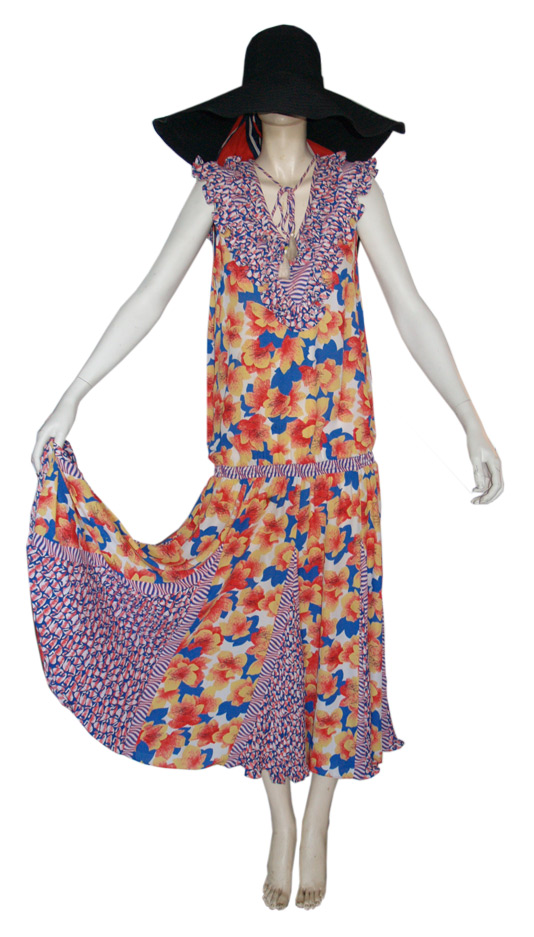 So, take a second look at some of the freaky things in your mother's or grandmother's closet. There could be amazing outfits in there just waiting for a second chance!
FOLLOW HUFFPOST