I love a good Caftan. They are fantastic to wear around the house, or a glamorous evening look. They are incredibly versatile to style and great for all seasons. Every time I wear one I feel like Norma Desmond from Sunset Boulevard, floating down the stairs of a glorious Hollywood home, with a turban on my head, spouting lines like, "I am big! The pictures got small."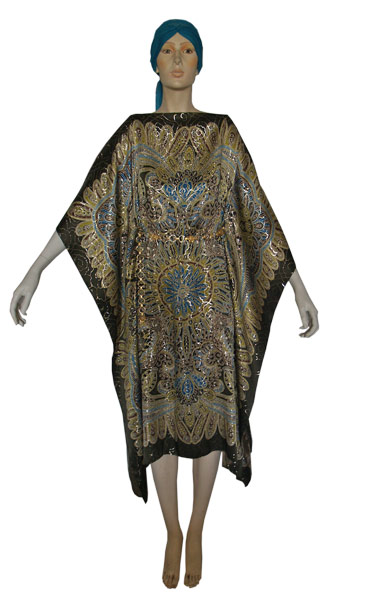 This is a simple tutorial for making a "Larger-Than-Life" Caftan. It requires light sewing.
Supplies:
1) Fabric that is printed or woven with a distinct square scarf print/pattern
I found the fabric below on sale. It's from an old Anna Sui collection..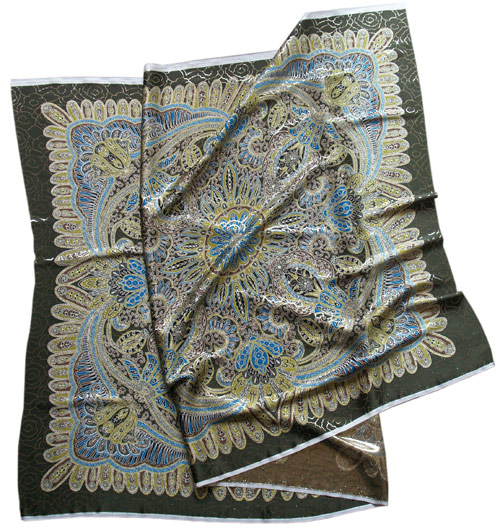 2) Sewing machine and thread
3) Pins
Directions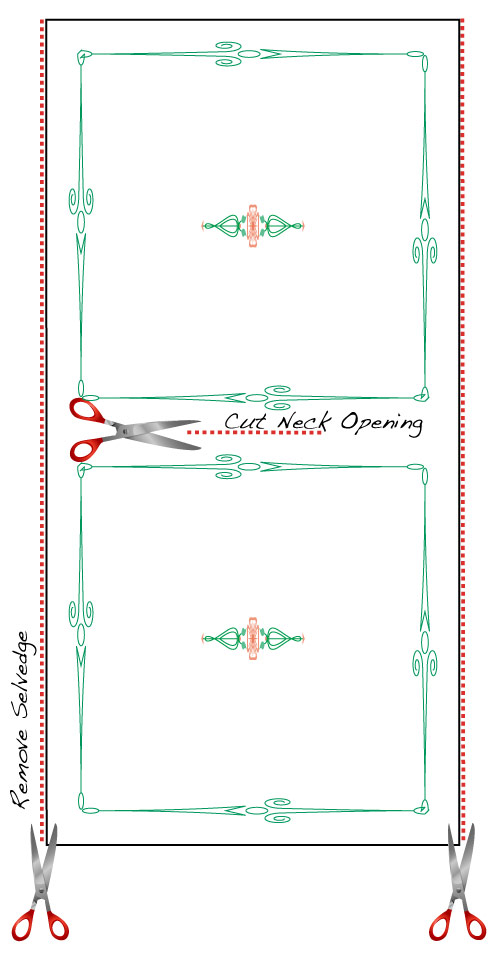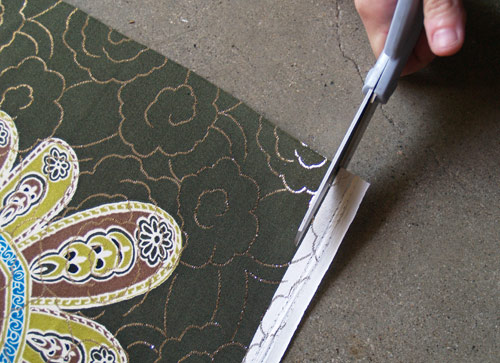 1) Remove the selvedge.
*The selvedge is the term for the self-finished edges of fabric. The selvedges keep the fabric from unraveling or fraying.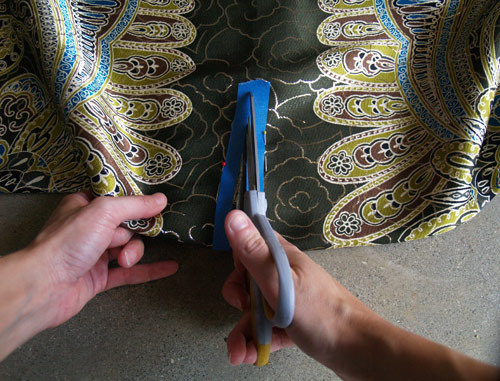 2) Fold the fabric in half and tape a 10" strip in the center for the neck hole.
*see diagram below
3) Cut along the middle of the tap to get a good clean neck slit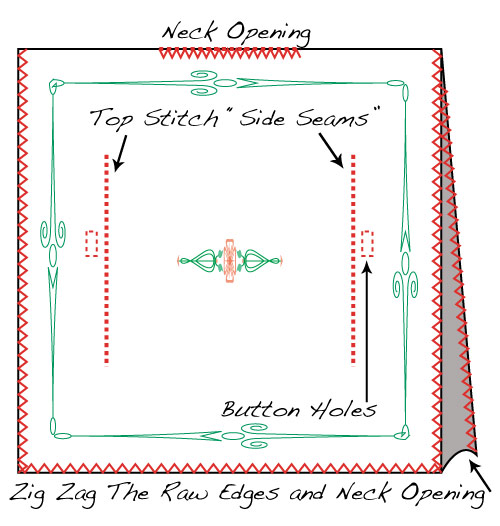 4) Follow the diagram above:
5) Remove the tape at the neck and zigzag stitch the neck opening.
6) ZigZag stitch around the hem and side edges of of the fabric panel



Example of a zigzag stitch
7) Put the fabric panel on yourself or a friend to figure out the placement of your side seam top stitch and the placement of the button holes. Make button holes wide enough for the belt that you choose to top it off.
8) Once you have figured out the placement, place the fabric panel on the floor and fold it in half perfectly. Now place pins along the fabric to designate the side seam top stitch lines and placement of the button holes.
Once you have finished the sewing, place your belt through the button holes, choose some accessories and you are ready to go!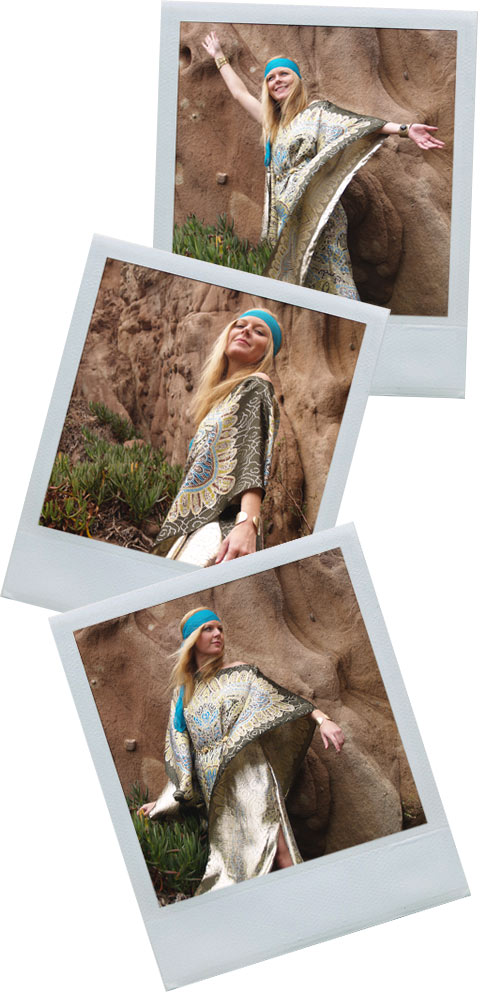 For more about Jennie go to: www.jennietaylor.com or www.diyrenegade.com
Follow Jennie on twitter at: www.twitter.com/diyrenegade.com