Upon reading a recent piece in the Guardian, entitled 'Points of Culture: what Brazil can teach Britain about Art', I was reminded of a small US dance company whose vision continues to inspire: Ballet Memphis. In creating Points of Culture (launched in 2003) with musician and Minister of Culture, Gilberto Gil, Brazilian President Luna pledged to "put imagination at the service of the people". Similarly, Ballet Memphis director Dorothy Gunther Pugh is challenging both her community and company members to collaborate in "moving the human agenda forward".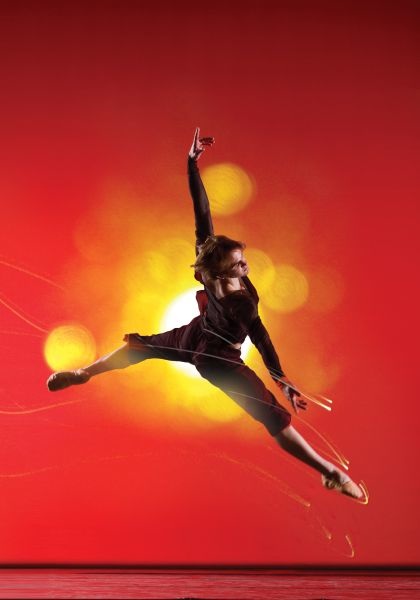 Photo courtesy of Ballet Memphis
"The art of [a] Company only has value if it makes a positive impact on the lives of [its community]."
This among other conclusions of a paper entitled 'Dancing into the Future: a White Paper from Ballet Memphis' shines a spotlight on the powerful and important questions that are shaping this company. The paper, co-written by Dorothy Gunther Pugh and CEO and President of National Art Strategies, Russell Willis Taylor for the Andrew W. Mellon Foundation, is representative of how creatives can enrich both their own process and the lives of the people they serve. If nothing else, this is a piece of work that we in the art world, should read and discuss.
Dancing into the Future addressed four key points (within the context of the city of Memphis and its inhabitants):
1. What is the relevance of dance to current civic imperatives?
2. What might it mean to be a successful community based dance company in the
21st Century?
3. How should the presentation of dance be balanced with other mission achieving
programs?
4. What new directions might Ballet Memphis take that would strengthen the
Company and offer useful insights for the field of dance?
I spoke with the director recently to see how the findings of this study, published in 2008, are affecting the company and the community in which it lives. The process of generating Dancing into the Future has helped to redefine her relationship with community leaders, Pugh asserts. Even more importantly, it has changed the internal culture of the company and strongly established the habit of being a 'thinking organization'. All decisions are made based on one simple question: 'what is the benefit to the people - both audience and dancers.
"Ballet has been on a path of rendering itself obsolete. Institutions have stopped asking questions and just barrel forward." states the director.
Dancing into the Future, highlights that 'consumers are looking for multiple points of access to their leisure activities, and those fields that offer them, such as film and sports, are thriving in contrast to the arts'. 'Changing values within society have also led to a reexamination of the shared view (if there was one) that the arts are of value simply because they are good for us.'
According to The Guardian, the Brazilian initiative, Points of Culture 'was a bold, demanding mission to launch and to sustain, but one that has proved so successful it is now spreading to other parts of Latin America'.
How is Ballet Memphis doing today?
...Thriving! The company itself is quite accomplished, recently receiving rave reviews from both the New York Times and The Washington Post for its performance at the Kennedy Center in June. The Company's last season included an outreach program called FUSE, through which members of Boys & Girls Clubs compete, perform, and teach company members the art of jooking - a local style of dance. Ballet Memphis, will continue to, in the words of Dorothy Gunther Pugh, "sing a human song- and not necessarily the same song [ballet] has been singing for 200 years. We are moving forward."
SUBSCRIBE AND FOLLOW
Get top stories and blog posts emailed to me each day. Newsletters may offer personalized content or advertisements.
Learn more