Reading all the food magazines in February makes me feel hopelessly unromantic. I don't even remember the last time I made my husband a romantic dinner for two complete with pink champagne, oysters and other aphrodisiacs. (Do people really do this? On weeknights? Am I alone here?) Valentine's Day at our house, I'm sorry to say, is a family affair. We might exchange a card now and then but seriously...we're mostly opening dozens of homemade Valentines stuffed with cheap candy from all the kids' classmates, and the card my 91-year-old grandmother sends me every year with a lipstick kiss on the envelope and Hershey's Kiss tucked inside.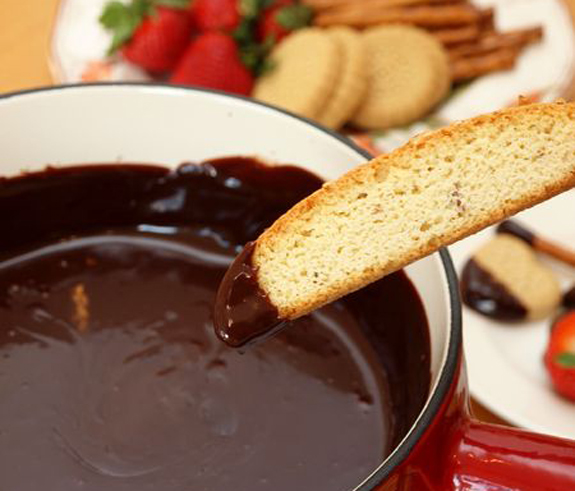 Last year, I made this easy Chocolate Fondue for dessert. The kids loved it and, honestly, when else are you going to make chocolate fondue? This year, I'm making Chocolate Paninis for breakfast...not romantic, I know, but chocolate nonetheless.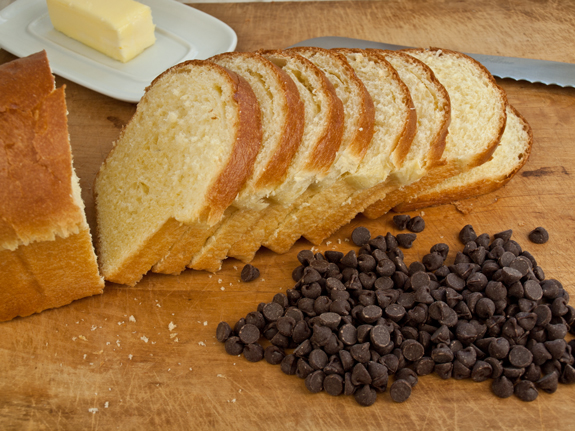 You don't need a panini maker for this recipe. The word "panini" simply means a toasted or pressed sandwich. I actually prefer to make these paninis in the oven because a panini press smashes them too flat. The most important thing is to start with good ingredients. For the bread, I like to use challah or brioche, but any good bread with a soft crust will do (once toasted, a hard crust can be difficult to eat, especially for kids). For the chocolate, I always use Ghirardelli or Guittard semi-sweet chocolate chips. You can use a finely chopped baking bar as well, but I wouldn't bother because it's more work and the chips melt just fine.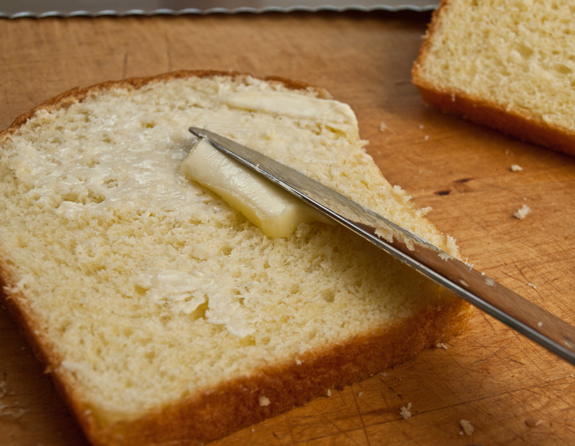 Begin by buttering one side of all the bread slices, then place half of the slices, buttered side down, on a parchment-lined baking sheet.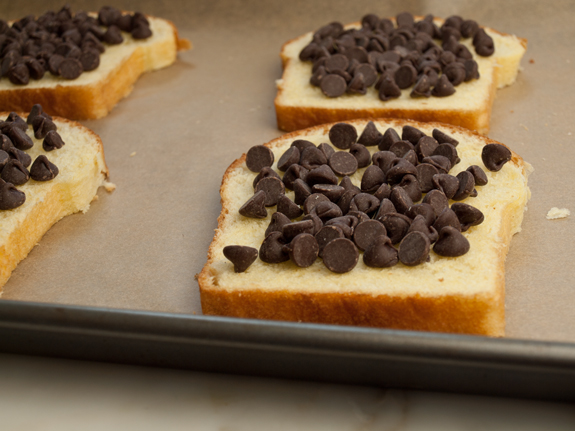 Place the chocolate chips over the bread, then top with the remaining slices, buttered side up, to form sandwiches.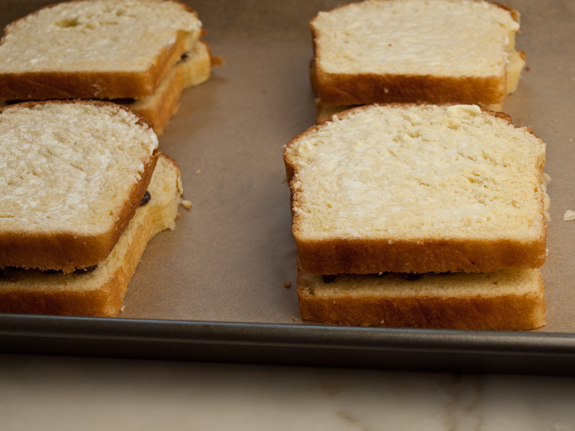 Bake in a hot oven until golden on the bottom side. Before flipping the sandwiches, use a spatula to press down on the top slice and smash the chocolate chips into gooey melted chocolate.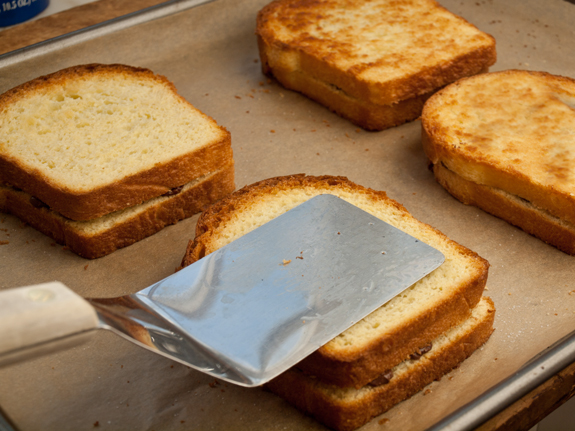 Carefully flip the sandwiches, and then bake until the other side is golden brown. Keep a close eye on them -- they go from perfectly golden to burnt very quickly!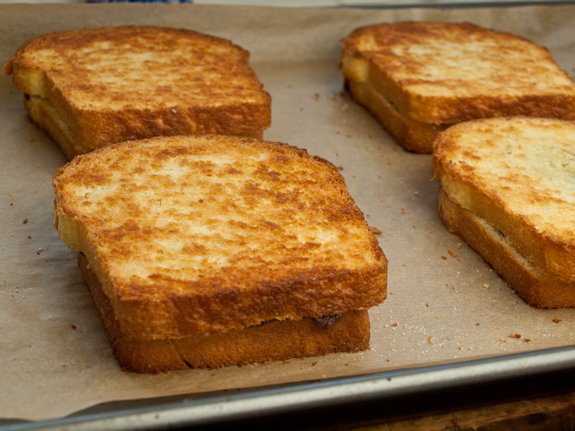 Let cool slightly -- melted chocolate can burn -- then slice and serve.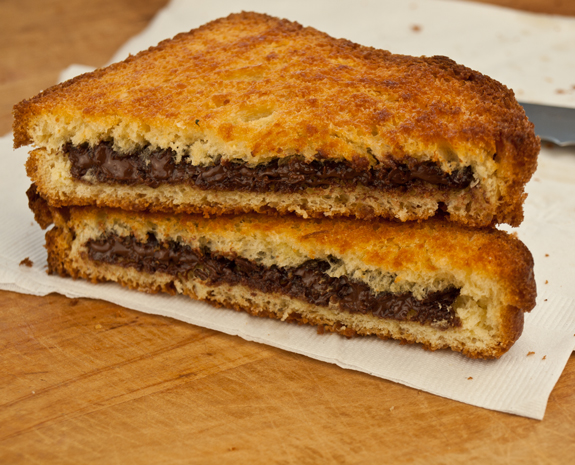 SUBSCRIBE TO & FOLLOW LIFESTYLE
HuffPost Lifestyle is a daily newsletter that will make you happier and healthier — one email at a time. Learn more