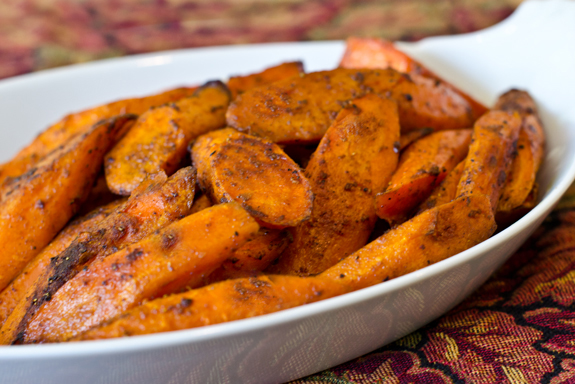 These sweet and spicy roasted carrots make a fabulous side dish, but they're also delicious all on their own. In fact, on those rare (and dare I say treasured) nights when I'm on my own for dinner and don't feel like fussing with a full meal, I'll make them for myself as a main course. They're like a treat, and I can easily polish off the entire dish myself.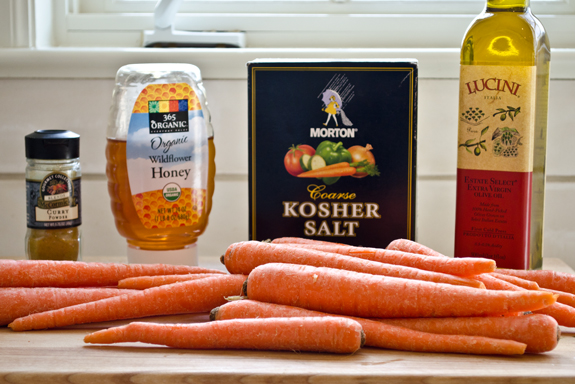 Begin by peeling the carrots.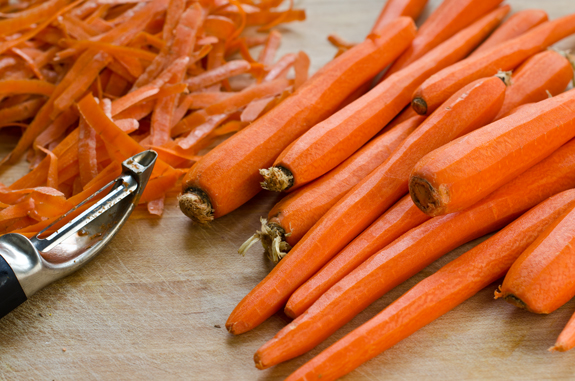 Slice them into thirds on a diagonal (they're prettier that way). It's important not to cut the carrots too small because you want the outsides to caramelize before the insides get too soft. If they're too small, they'll cook too fast.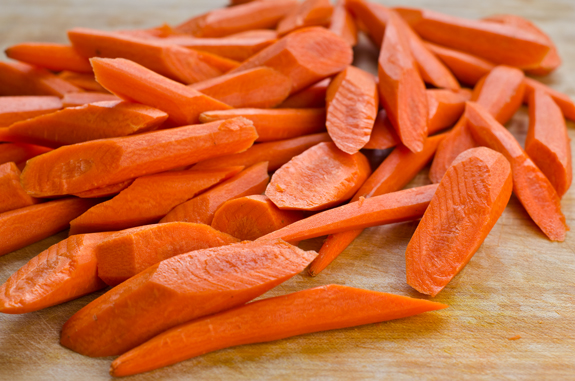 Toss the cut carrots with olive oil, salt and curry powder.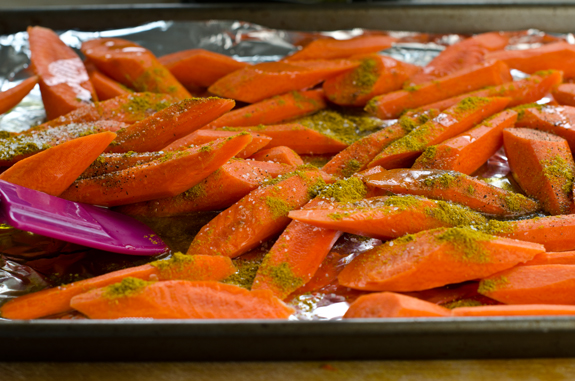 And roast in a hot oven, turning a few times with a rubber spatula so they brown evenly, until tender and caramelized.