I've created and shared many recipes over the years, but if there's one that stands out as special, it would have to be this pumpkin bread.
It's an old family recipe that's been passed down through the generations. As a child, I remember standing on kitchen chairs to help my mom bake it, and then fighting with my little sister over who got to lick the beaters and who got to scrape the bowl clean (a tradition my children proudly carry on to this day). Once the loaves were cool, we'd wrap them in cellophane, and then cart them off proudly to every bake sale, holiday party and neighborhood gathering -- always to rave reviews.
It's a quick bread -- which means quick and easy, no yeast or rising time required. Just a bit of mixing and stirring, pop it in the oven, and in about an hour you'll have a house smelling of sweet autumn spices and two scrumptious pumpkin loaves.
Let's make it, shall we?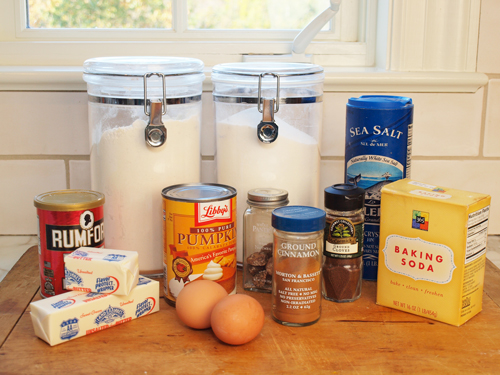 Begin by combining the dry ingredients in a bowl.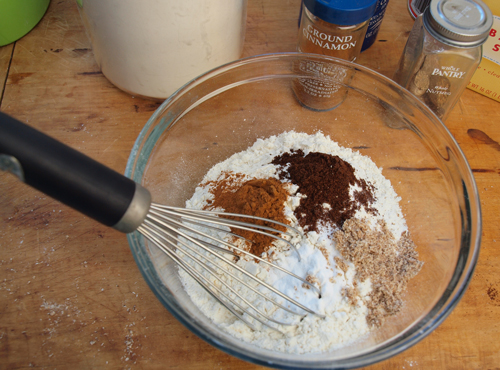 Next, beat the butter and sugar until just combined.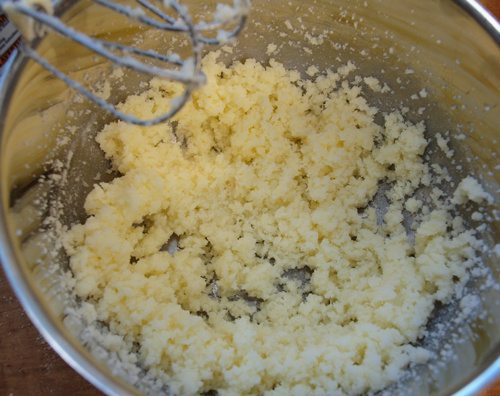 Add the eggs, one by one, and then beat until light and fluffy.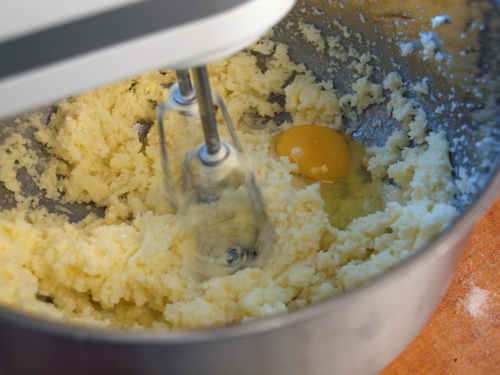 Beat in the pumpkin.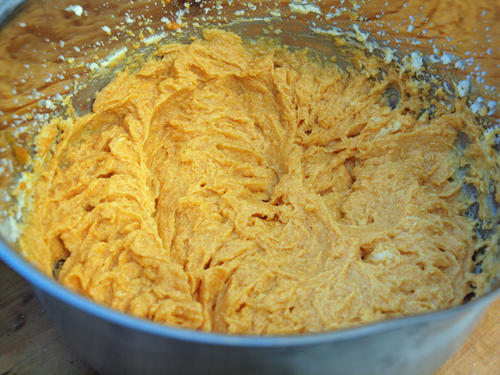 Then mix in the dry ingredients until just combined.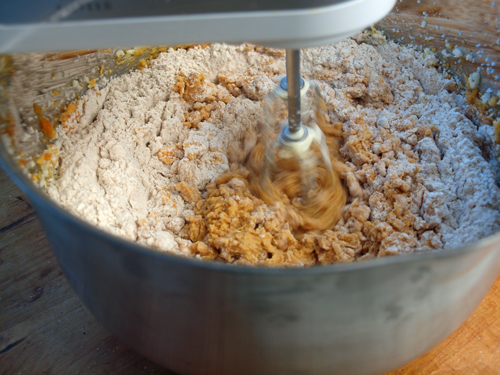 Turn the batter into greased loaf pans and bake for just over an hour.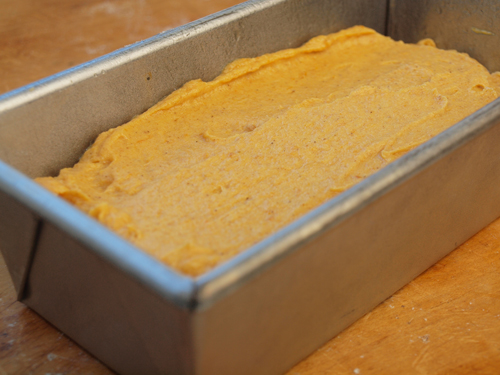 Let the loaves cool in the pan for ten minutes, then turn onto wire rack to cool completely.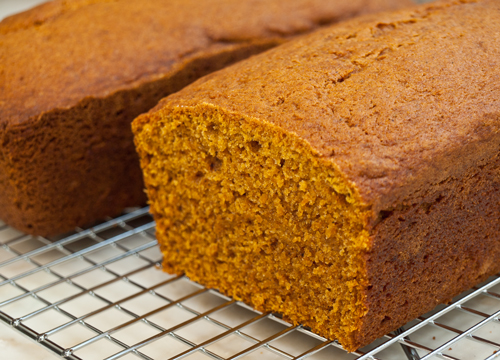 That's all there is to it! Hope the recipe becomes as much of a tradition in your family as it has mine.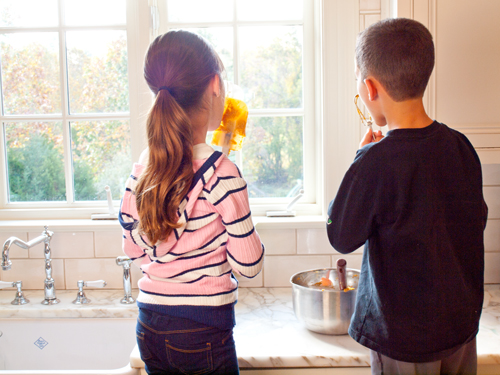 Enjoy!
Pumpkin Bread
Makes two 8 ½" x 4 ½" loaves
Ingredients
2 cups all purpose flour
½ teaspoon salt
½ teaspoon baking powder
1 teaspoon baking soda
1 teaspoon ground cloves
1 teaspoon ground cinnamon
1 teaspoon ground nutmeg
2 cups sugar
3/4 cup unsalted butter (1 ½ sticks), softened
2 large eggs
1 15-ounce can 100 percent pure pumpkin (I use Libby's)
Directions
1. Preheat oven to 325 degrees. Lightly grease two 8 ½" x 4 ½" loaf pans.
2. Combine flour, salt, baking powder, baking soda and spices in a bowl. Mix well (I like to use a whisk) and set aside.
3. In large bowl of an electric mixer, at medium speed, beat butter and sugar until just blended. Add eggs one at a time, beating well after each addition. Continue beating until very light and fluffy, a few minutes. Beat in pumpkin.
4. At low speed, beat in flour mixture until just combined.
6. Turn batter into prepared pans, dividing evenly, and bake for about 65-75 minutes, or until cake tester inserted in center comes out clean. Let cool in pan about 10 minutes, then turn out on wire rack to cool completely.
Fresh out of the oven, the loaves have a deliciously crisp crust. If they last beyond a day, you can toast individual slices to get the same fresh-baked effect.