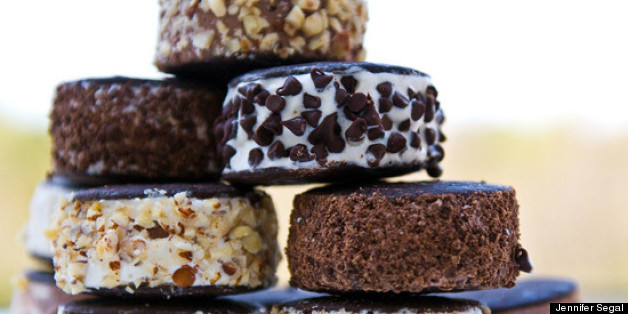 I can't think of any dessert more fun to serve (or eat) at a summer BBQ than homemade ice cream sandwiches. These are actually made with store-bought cookies and ice cream (which I guess technically makes them semi-homemade) but they taste and look a world apart from store-bought ice cream sandwiches. The secret is using Nabisco's Famous Chocolate Wafers and premium quality ice cream (Haagan Dazs Coffee is the ultimate). It's a gourmet twist on an old-fashioned treat. Kids love them. Adults love them. These are hard to beat!
SUBSCRIBE AND FOLLOW
Get top stories and blog posts emailed to me each day. Newsletters may offer personalized content or advertisements.
Learn more