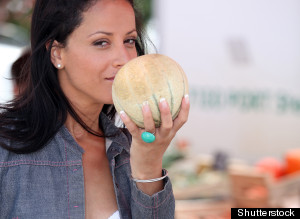 Antes de poder absorber nutrientes de los alimentos, debemos ser muy cuidadosos en cuanto a la selección de los mismos para que sean seguros a la hora de comerlos. La intoxicación alimentaria se produce cuando consumes alimentos o agua que está contaminada con ciertos tipos de bacterias, parásitos, virus o toxinas. La mayoría de los casos de intoxicación alimentaria ocurren por bacterias comunes tales como Staphylococcus o Escherichia coli (e. coli).
Un 25% de las personas son víctimas de este tipo de intoxicación. En otras palabras, 1 de cada 4 personas son intoxicadas por estos alimentos. Los síntomas de intoxicación dependen del tipo de contaminantes y la cantidad que se consume. Los síntomas pueden desarrollarse rápidamente, dentro de 30 minutos o lentamente, empeorando durante días o semanas. La mayoría de los contaminantes comunes causa:
Náuseas
Vómitos
Diarrea
Calambres abdominales
Fiebre
Generalmente, las intoxicaciones no son graves, y la enfermedad corre su curso en 24-48 horas. Pero son muy incómodas y dolorosas. Como mi abuela decía, "es mejor precaver que lamentar". La siguiente tabla te informa lo que deberías observar en los alimentos o en el envase del producto para garantizar cuáles son los más frescos y seguros y así consumirlos con confianza.
VIDEOS RELACIONADOS:
SUBSCRIBE AND FOLLOW
Get top stories and blog posts emailed to me each day. Newsletters may offer personalized content or advertisements.
Learn more