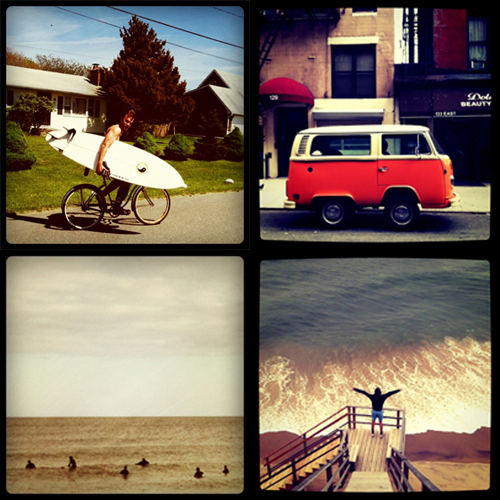 Ten days until Labor Day. No plans? No big deal. Pick a direction and plot your escape.
Atlantic City, New Jersey
The boardwalk empire's reputation precedes it. There are two ways to tackle the city: dig for the vintage gems among the seediness or embrace the gambling cheesiness and join a bachelorette party.
Get the full itinerary.
Berkshires, Massachusetts
Tick off all the boxes on your iconic New England checklist: rolling farmland, autumn leaf-peeping, maple sugaring, mountain ranges. And, also, cultural hub: the Berkshires is known for its incredible roster of dance, music, and performing arts centers.
Get the full itinerary.
Catskill Mountains, New York
The air is cooler and more bohemian up in the Catskills. Hikers, skiers, and campers cross paths at the foothills of the mountains, about three hours by car. Travels on parkways (Taconic, Palisades, Henry Hudson) are a nice, scenic alternative to the interstate.
Get the full itinerary.
Hudson Valley, New York
Quiet suburbs of NYC stretch west and north of the island, following the curve of the Hudson River. There's no shortage of hikes, historical sites (namely estates of iconic families Rockefellers, Vanderbilts, Roosevelts), fruit and dairy farms, antique shops, and b&bs.
Get the full itinerary.
Montauk, Long Island, New York
Technically, it's part of the Hamptons. But maybe because it's the farthest point east, Montauk has its own identity. Is there that much of a difference between Hamptons people and Montauk people? There just might be.
Get the full itinerary.
North Fork, Long Island, New York
Despite being close to NYC and the bustling Hamptons, the north shore of Long Island has retained its pastoral charm. Large plots of farmland, farmstands, U-picks, wineries, and tiny town centers dot the Main Road (Route 25) and Sound Avenue (Route 48).
Get the full itinerary .
The Hamptons, Long Island, New York
The Hamptons are comprised of a series of villages and hamlets that stretch along Long Island's South Fork. Most of the action (fine dining, celebrity spotting) happens in Southampton, Bridgehampton, East Hampton, and Sag Harbor (from which you can access Shelter Island by ferry). Best times to go are summer and fall, when you can take advantage of pristine beaches on the Atlantic, bike rides, farm stands, and wineries.
Check out FATHOM's guide to the Hamptons.
SUBSCRIBE TO & FOLLOW THE MORNING EMAIL
The Morning Email helps you start your workday with everything you need to know: breaking news, entertainment and a dash of fun. Learn more