 Your fidgeting may be about current challenges to effectively use social media in internal and external strategies. In a sense, we are all still adjusting to the Internet age -- even though it is now more than two decades old.
Conversations this semester in my Social Media Metrics course reflect our collective knowledge and angst.
The Web started with pages, and these remain important. Surprisingly, some organizations continue to struggle with backside issues related to content management systems and user data. "We don't want people leaving from the top of the website," Loyola University Chicago Assistant Professor David Kamerer said. "We don't want people leaving from the most popular pages."
Public relations experts suggest that website monitoring requires organizations to establish baselines for measuring online success or failure.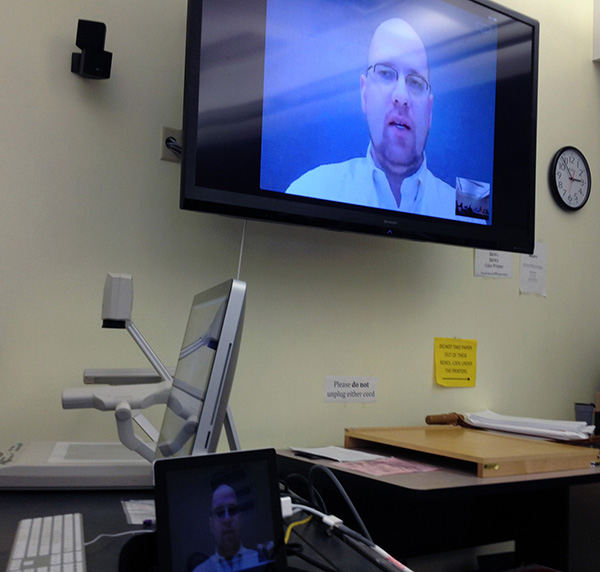 Phil Gomes, senior vice president at Edelman Digital, points to "brand enthusiasts" as key to sparking interactivity across many social media platforms. As social media user time continues to increase, though, it appears to be not at the expense of TV watching among the desired 18-34 demographic. "They are operating two, maybe even three screens at the same time," Gomes said. "They may have the 'lean back' experience of the TV, but the 'lean forward' experience of a laptop, or smartphone, or tablet."
While TV viewing may be passive, conversation monitoring reveals that social networks can be quite active. Marc Smith, a social network expert, advises users to identify "potentially influential people" at "the center of the discussion" related to a key topic. By identifying about 100 influencers, he says, "if you follow them, some will follow you back."
"The graph helps me identify whom to go after," Jim Sterne, author of Social Media Metrics (2010), said. "If I have a graph of people and correlate it to what they talk about, then I can get this person's attention by talking about" their interests. "They'll spread it to their network better, easier, faster."
"They'll be enthused to hear from me," Sterne said. "So, can it be useful? Absolutely."
While focusing content to match influencer interests may be an attention-getting "PR stunt," in Sterne's words, these may work and go viral among external audiences.
But, what about social media use within your organization? What do the social media generalizations tell us?
While it is common for companies to use social media for customer communication, these same firms may have spent less time worrying about ROI (Return On Investment) issues of internal communication.
Employee engagement may be important in building a sense of community through brand awareness. At the same time, companies need to find new ways to reach young employees with benefits updates and other important information. The new employee at the bottom of an organizational chart may need social networking to feel connected and have a meaningful communication feedback loop to higher-ups. By providing opportunities to engage, a company may be able to identify rising stars with great ideas.
Organizations could use social media to reach younger employees who are mobile-first media consumers. Engagement can happen by using contests, quizzes and small prizes. These can be viewed as seeding for future opportunities within an organization to grow a truly collaborative environment.
In this sense, the internal challenges should not be much different from the external communication opportunities through mobile social media. Raising awareness requires breaking through our learned filters that may lead us to cognitively ignore information overload.
As Sterne notes, solutions to these communication challenges are contextual. Even older methods, such as direct mail, can be effective in certain situations. The key is to develop strategic and conceptual thinking about goals and objectives before choosing social media tools.
This Blogger's Books and Other Items from...
SUBSCRIBE TO & FOLLOW TRUMP'S FIRST 100 DAYS
How will Donald Trump's first 100 days impact YOU? Subscribe, choose the community that you most identify with or want to learn more about and we'll send you the news that matters most once a week throughout Trump's first 100 days in office. Learn more