Nipping Solar Energy in the Bud
Oil executives and other right-wing blowhards who like to claim that renewable sources will never constitute a significant share of the American energy market are half-right. I say half-right because while our country may have the underlying technology and capacity, our hapless elected leaders, unfortunately, lack the political will. Nowhere was this more on display last week than (surprise, surprise) in the nation's capital, where solar energy advocates suffered a double-whammy.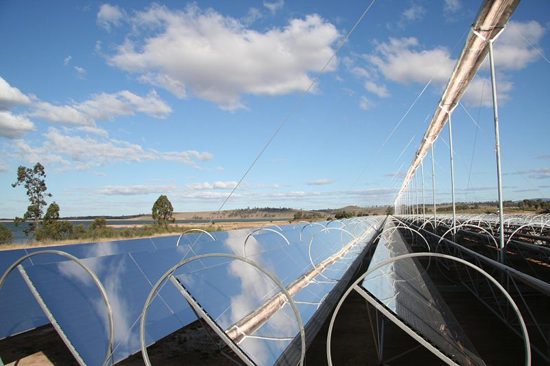 Many a start-up's hopes were dashed when the Bureau of Land Management, in its infinite wisdom, decided to place a moratorium on the construction of new solar plants on public land in six Western states until it had a chance to examine their environmental impact -- a process that could take up to two years. To make matters worse, the Senate again failed to extend a tax credit package benefiting wind, solar and other renewable energy projects. Not surprisingly, these setbacks have sparked a wave of consternation from energy companies and Silicon Valley types whose projects could be left high and dry when the credits expire at the end of this year.
This could not have come at a worst time. While most sectors continue to languish under the weight of the crumbling economy, the alternative energy industry has remained buoyant -- supported by strong venture capital interest and a newfound interest in clean energy. No market has arguably benefited as much from this boom as the solar market.
According to a report by the market intelligence firm iSuppli, worldwide investments in photovoltaic (PV) technologies will reach the same level as those for semiconductors by 2010. The real kicker, as Salon's Andrew Leonard explained, is that the economies of scale this would produce would result in most countries achieving grid parity -- the magical point at which electricity produced from PV cells costs the same (or less) than electricity derived from conventional fossil fuel sources -- by 2018.
He goes on to quote from one of Thomas Friedman's more sensible columns (yes, that Thomas Friedman), in which he excoriates both President Bush and (say it ain't so) Mr. "Maverick" himself:
"People forget, wind and solar power are here, they work, they can go on your roof tomorrow. What they need now is a big U.S. market where lots of manufacturers have an incentive to install solar panels and wind turbines -- because the more they do, the more these technologies would move down the learning curve, become cheaper and be able to compete directly with coal, oil and nuclear, without subsidies.

That seems to be exactly what the Republican Party is trying to block, since the Senate Republicans -- sorry to say, with the help of John McCain -- have now managed to defeat the renewal of these tax credits six different times."
Now I don't mean to minimize the (legitimate) concerns of environmental groups like the Wilderness Society, who worry about the impacts solar plants could have on biodiversity and other natural resources. And the BLM has said that will process the more than 130 applications it received before May 29. The fact is, however, that this is still a young industry -- meaning that any major setback could do it irreparable harm. Also, given the stakes, I think one could argue the benefits of continuing solar energy development far outweigh any potential cost.
What is particularly telling is that while the BLM may have adopted a more cautionary approach to solar energy, it -- or, I should say, the Bush administration -- seems to have no qualms about lifting the restrictions on offshore drilling. No wonder we still don't have our act together.

Follow Jeremy Jacquot on Twitter: www.twitter.com/jejacquot