In the past century over a million ships passed through the Panama Canal, a feat of American engineering that was handed over to Panama on December 31, 1999. Since then, the canal has been bringing in big money to this lovely small tropical state.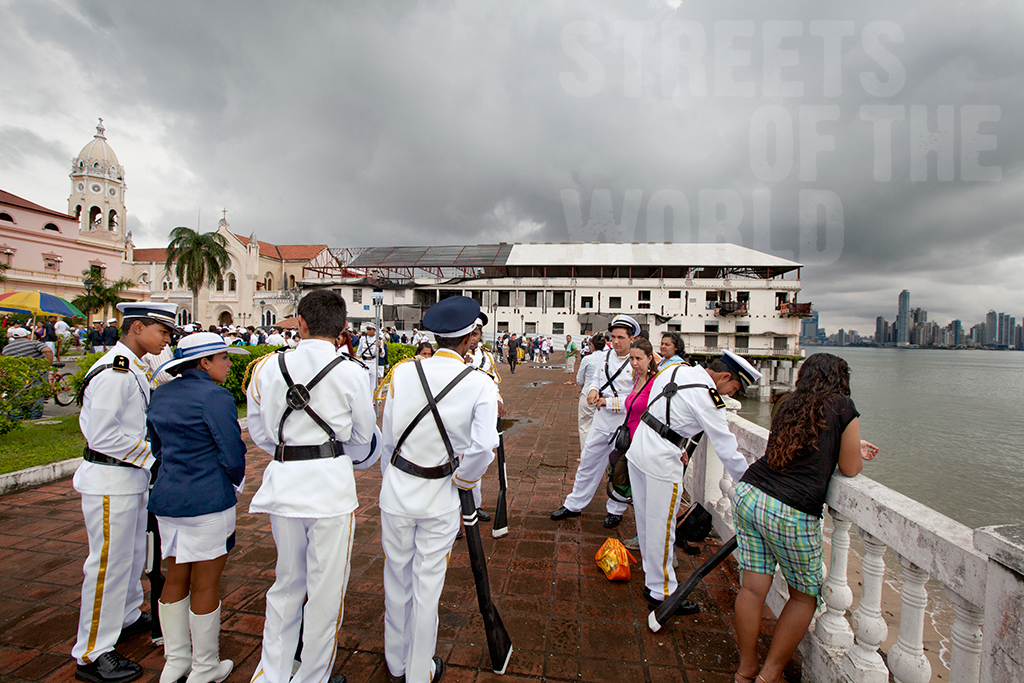 When I was in Panama I stumbled upon a whole week of festivities. Every day, parades started in the old town going down to the boulevard and all the way onwards to Panama City's impressive new town with its beautiful skyline. I really liked how the old and the new were juxtaposed in this image, with all the young people dressed up and ready to hit the streets with their marching bands.
Jeroen Swolfs is a freelance photojournalist whose Streets of the World project is taking him all over the planet. He plans to document life in every capital city on earth.
SUBSCRIBE AND FOLLOW
Get top stories and blog posts emailed to me each day. Newsletters may offer personalized content or advertisements.
Learn more