"Our troops in Iraq will definitely be home for the holidays," President Barack Obama said on Friday. But what he did not tell us is whether they will find jobs or be added to the millions of unemployed, underemployed or part-timers seeking full-time jobs.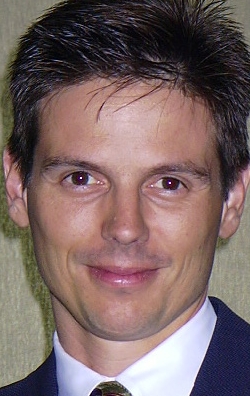 Even though economists say that the Great Recession officially ended last year, it does not feel that way to those that are looking for jobs. Rick Bisio, a Bradenton, Florida-based author, franchise consultant and broker with FranChoice Consulting says that you see unemployed people everywhere. "Another person you know has lost their job." He continues, "Friends, relatives, neighbors and business acquaintances (are unemployed) -- it's epidemic."
Consequently Bisio is focusing on "franchises that thrive in recessionary economies," because many unemployed workers are opting for self-employment. Moreover franchising will be particularly attractive to returning soldiers because the discipline imposed by the military will stead them well for adhering to franchise systems.
"Veterans grow up understanding two things; systems and discipline," said Mary Thompson, president of the Mr. Rooter franchise system in a report by Franchise Business Review. She is also chairperson of the International Franchise Association's VetFran committee. "I want to help veterans, but it's not just that," Thompson says. "There's a very selfish side to this; vets make great franchisees."
Franchisors that join IFA's VetFran offer discounts to veterans that buy their franchises. And although it is open to all veterans, VetFran notes the urgency to help warriors making a transition to civilian life. "As tens of thousands of service men and women return from deployment in Afghanistan and Southwest Asia, expanded opportunities are needed to ensure veterans and their families can transition into the civilian economy," VetFran posts online. "Franchising provides an ideal career path to enable returning veterans to become leaders of and productive participants in the U.S. economy."
But if you are looking for a suitable franchise to buy, a discount alone is not a good enough reason. And especially during this slow economy, it makes sense to choose an industry that is currently doing well --- such as consignment stores, for example.
Utah-based BarCamp Franchising is the franchisor for two consignment store brands, Kid to Kid and Uptown Cheapskate. Its marketing person, Darin Hicks positions these two franchises as consignment stores within "the booming industry of gently used fashion exchange ideas." In both instances, they are niche players that can make it easier to compete with more entranced competition having less targeted brands. More specifically, Kid to Kid is "a children's resale concept," Hicks says. By comparison, Uptown Cheapskate is "a young adult/junior fashion exchange concept."
But according to the U.S. Small Business Administration, franchises have approximately the same failure rate as small, independent businesses. Topping off its 2001 to 2010 list of failed franchises, SBA lists Wings-N-Things, Tilden for Brakes and Bear Rock Cafe at 94 percent, 93 percent and 80 percent failure rates, respectively. But there are also dozens of franchise brands without any failures. The list is posted on Blue Mau Mau's Blog.
In order for you to research a franchise before jumping in, the Federal Trade Commission requires franchisors to give prospective franchisees the Federal Disclosure Document and Franchise Agreement at least 14 days before they commit to buy the franchise. It is an opportunity for you to dig deeper than the glitzy promotional brochure and assurances from a franchise salesperson.

The FDD for Kid to Kid, for example, lists $25,000 as the initial franchise fee. The company also projects total start-up costs between $196,028 and $272,718. Of course some of the same costs would be incurred for a non-franchise as well.
Kid to Kid charges ongoing royalties of 5 percent of gross sales, contributions to an advertising fund, marketing fund and advisory association. There are additional operating costs that are unique to franchising but others would also be incurred by non-franchised small businesses. For paying royalties and other franchise fees, the franchisor promises to walk you though the start-up phase and continue to hold your hand as long as you are under its franchise system.
A franchisor may also require you to buy merchandise exclusively from them or its approved vendors. They may compel you to wear a uniform and charge you for use of its technology. The additional cost might eat into your personal take-home pay or require you to increase the price of your merchandise. So you should compare the added value of owning a franchise system versus starting a non-franchised business.
The FDD also gives you access to all current and past franchise unit owners. Call the ones that are no longer in business to find out why. Were their businesses unprofitable? Ask the current franchisees how receptive the franchisors are to their problems. Discuss your income projections and learn whether or not your financial expectations are reasonable.
In order to minimize your risk, "interview six to eight existing franchise owners," says Leslie Kuban, owner of FranNet of Atlanta, a franchise consulting and brokerage firm. "All franchise systems will have very successful, moderately successful, and not-so successful franchise owners." You can ferret out the good from the bad by using the FDD and FA for the basis of your research.
Franchise Business Review researches franchises and publishes industry articles. "Based on our findings, veterans looking for franchise opportunities aren't necessarily looking for businesses that fit their military training," says Eric Stites its CEO. "Like non-vets, veterans are looking for good opportunities regardless of industry, and many have the funds to afford a relatively large investment."
Lastly, you may be comfortable with the language in the FDD because it is written in plain English. But the FA is a legal document and you will need an experienced franchise lawyer to advise you before signing it.
Jerry Chautin is a volunteer SCORE business counselor, business columnist and SBA's 2006 national "Journalist of the Year" award winner. He is a former entrepreneur, commercial mortgage banker, commercial real estate dealmaker and business lender. You can follow him at www.Twitter.com/JerryChautin

SUBSCRIBE TO & FOLLOW THE MORNING EMAIL
The Morning Email helps you start your workday with everything you need to know: breaking news, entertainment and a dash of fun. Learn more