The on-again-off-again stimulus funding for small businesses is giving me a bad case of agida -- heartburn in whatever language you prefer.
More specifically, Congress' lack of adequate funding for lending programs through the U.S. Small Business Administration is myopic. Even worse, the time-dated extension of higher loan guarantees and elimination of the agency's fees for SBA's 7(a) and 504 programs makes no sense. It has business owners scrambling to get their piece of the pie before the latest extension expires on March 28.
Keep in mind that both of these basic programs are permanent and will be available, albeit more costly for you to use. Notably however, one important program under the 7(a) umbrella has been making very small amounts of working capital available to small business for almost a decade. And it is still trucking along.
"We are still lending in this (economic) climate and continue to support the start-up and existing businesses," says Sue Malone, loan origination agent for Superior Financial Group, a California-based lender that makes small working-capital loans nationwide. "It is truly amazing what this program has gone through and how it has helped so many small businesses."
SFG embraces the SBA's Community Express and Patriot Express Loan-Guarantee programs. The lender makes loans ranging from $5,000 to $25,000.
Loans can be approved as quickly as one week and funded a few days later. Most rejections are due to unacceptable credit.
I attended an online Webinar last month that was sponsored by Borrego Springs Bank, another California Bank that makes small loans nationwide. "We are generally making working capital loans anywhere from $5,000 to $50,000," says Terry Crispen, executive vice president of the bank's Panama City, Fla. small-loan affiliate. "These loans are unsecured. We're not looking to take a lien on the personal residence or a UCC (lien) on the business assets."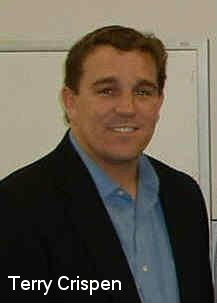 SBA does not require borrowers to pledge collateral for loans of $50,000 or less. Similarly, out-of-town lenders forgo collateral since the cost is prohibitive to confiscate far away assets on such small loans when they default.
Innovative Bank, a third California lender making Community Express and Patriot Express loans in all 50 states, "pioneered in providing express loans under the SBA programs nationwide for as low as $5,000; maximum of $25,000 in April 2002," according to Charmaine York. She is with the bank's SBA department. "The maximum amount was later increased to $50,000 sometime in mid 2006."
At first, SBA limited Community Express to underserved borrowers. That included women, veterans and targeted minority applicants. Since then, the agency decided to open up smaller loans to most applicants and make larger ones in economically distressed neighborhoods.
More specifically, for loans up to $25,000, Community Express is open to all borrowers with less than $100,000 in liquid assets. IRAs, 401Ks and similar accounts are not part of the total.
From $26,000 to $50,000, applicants are required to be in historically underutilized business zones, known as HUBZones, or in low-to-moderate-income areas.
When an applicant's business is not in a qualifying location, community express lenders go up to $50,000 using SBA's Patriot Express program. It is designed for veterans, their widowed spouses, active-duty soldiers transitioning out of service, active reservists and National Guard persons.
Patriot Express can go up to $350,000. But mostly local lenders will make them that high.
Community express applicants are required to meet with a technical assistance provider for a skills assessment and advice. After the loan closes, the technical assistance provider follows on with long-term mentoring. The technical assistance requirement rarely delays the approval or the closing.
"The technical assistance requirements of the Community Express program is something that we really strongly believe in," says Borrego's Crispen. "Given the size of the small businesses that we work with, for loans of $50,000 and under loan size market, these businesses are really better served by having someone that they can work with to develop a realistic business plan, realistic cash flow projections."
Approved technical assistance providers include SCORE, Small Business Development Centers and Women's Business Centers. You can get a list of approved technical assistants in your area from the lenders.
Each lender is different and it is important to check out their programs online before choosing which one is best for you.
Jerry Chautin is a business columnist, former entrepreneur, commercial mortgage banker and business lender. He writes about income-producing real estate properties and issues that affect privately-held businesses.
SUBSCRIBE TO & FOLLOW THE MORNING EMAIL
Start your workday the right way with the news that matters most. Learn more