For 33 years the Mountainfilm in Telluride festival has established an annual tradition of bringing together filmmakers, environmentalists, educators, students, and mountaineers to the breathtaking box canyon high in the San Juan mountains of southwest Colorado. This year's theme is Awareness into Action and festival director David Holbrooke and Executive Director Peter Kenworthy have assembled luminaries in environmental action who will inspire and educate audiences over four days at breakfast talks, film screenings, picnics, and book signings. Awareness of our relationship with the environment and the moral responsibility to steward the planet will be raised. The call to action will be sounded.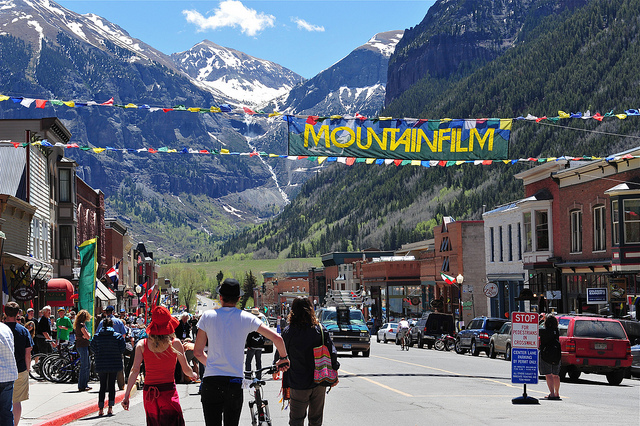 Among the invited guests many of whom have trekked to the festival before are Bill McKibben, founder of 350.org and one of the leading voices demanding agressive action to address the critical threat of anthropogenic climate change; Tim DeChristopher AKA "Bidder 70" whose incredible story of disrupting a federal land lease auction and subsequent trial in Utah is being documented by local local filmmakers George and Beth Gage (a working cut will be screened during the festival); Andy Bichlbaum of YES MEN fame who will incite audiences to conspire on outrageous punks with a sharp point and acclaimed author, activist and national treasure Terry Tempest Williams who was recently on the Gulf Coast after the BP Blowout and will read from her forthcoming book on the subject; see Orion magazine for the outstanding article she wrote after her first trip to the affected region. Perhaps the best film to date on the explosive issue of Mountain Top Removal in Appalachia, On Coal River, will be screened and one of the co-directors Adams Wood will be on hand along with Goldman Prize winner Maria Gunnoe and award-winning photo journalist/activist Antrim Caskey. Long time local Daryl Hannah who was arrested in 2009 in West Virgina during a protest against Massey Energy and the contentious Marsh Fork Elementary School when we were there together on our first trip to Coal River Valley is in town and a favorite for intelligent discussion and concerted action. Filmmaker Tom Shadyac whose documentary I am received standing ovations last year will be be on hand along with Wade Davis Explorer-in-Residence at the National Geographic Society and 16 year old Alec Loorz who has inspired a new movement of young people across the country to demand action on climate change.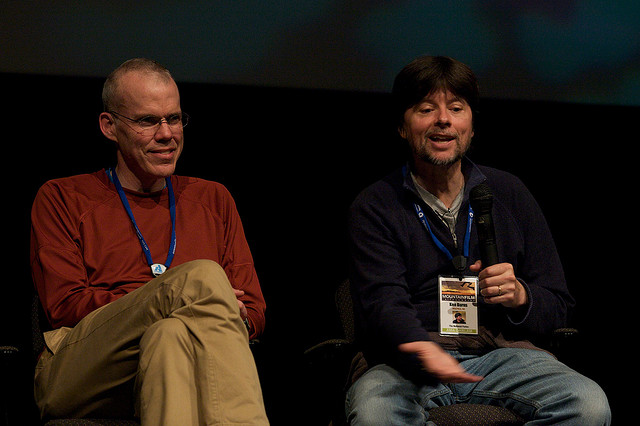 Bill Mckibben & Ken Burns in Telluride
Photo Courtesy Mountainfilm in Telluride
For more info go to Mountain Film in Telluride.
FOLLOW HUFFPOST