The recent BLM auction of Oil and Gas Leases in Utah which has received a great deal of attention after Tim DeChristopher's act of administrative civil disobedience at the auction by bidding and purchasing leases on parcels without the ability to pay (which created no small amount of chaos), was brought to a screeching halt in a ruling issued by Judge Ricardo M. Urbina of US District Court Washington D.C. Saturday evening. In his ruling, Judge Urbina found that the Natural Resources Defense Council (NRDC), the Southern Utah Wilderness Alliance, the Wilderness Society, and Earthjustice in their lawsuit filed December 17t, 2008 have "have shown a likelihood of success on the merits" and the "development of domestic energy resources' ... is far outweighed by the public interest in avoiding irreparable damage to public lands and the environment." The ruling prohibits the BLM from cashing the checks issued for the wilderness in question until the case is heard. Once again, as so often in the past, the NRDC has proven itself to be the premier environmental organization in protecting the nation's environment from vested exploitative interests.
"This ruling is a huge victory in protecting our nation's pristine wilderness from destruction due to oil and gas drilling," said Sharon Buccino, senior attorney for NRDC. "We do not need to sacrifice our wild lands to achieve a secure energy future."
Although these leases had been in the works for years, it was only at the last minute that they were passed down to BLM officials for action. The lands in question are some of the most spectacular and pristine in the West including Arches National Park. That the departing administration sent a few final Hail Mary's to the oil and gas interests is of course no surprise.
Rather than focusing their energy and resources on the necessary transition from carbon based fuels to sustainable energy sources, the Bush administration is hell-bent on waging war against the environment until the last possible moment. And with twenty-four hours to go, it can not run out fast enough. Unfortunately, the mess they leave behind will require substantial resource commitments from the Obama team to address.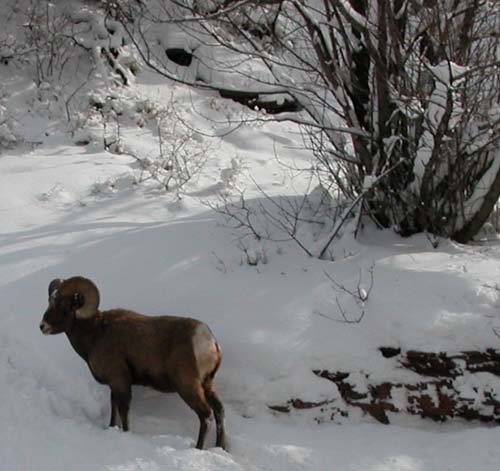 The same process of leasing previously protected lands which led to Tim DeChristopher's protest and possible prosecution is now taking place a short distance across the border from Utah in the San Juan Mountains of Southwest Colorado. On February 12, 2009 an additional 133,054 acres of National Forest lands will go on the auction block. Included in these parcels are some of the most spectacular untouched National Forest lands in the Rockies. Whether Judge Urbina's ruling will deter the BLM auction in Colorado from taking place as scheduled and what if any effect it will have on the disposition of DeChristopher's case remains to be seen.
A defense fund for Tim DeChristopher has been set and further information is available at bidder70.org