After years of climate change denial, a consortium of energy industry giants led by ExxonMobil and Massey Energy are launching a global campaign to provide island nations with equipment to combat rising sea levels. As early as today, military cargo planes will begin distribution of free scuba gear to the residents free of charge. Many small islands threatened by rising oceans breathed a sigh of relief and long lines were forming at landing strips awaiting the arrival of planes laden with goodies.
This dramatic reversal is attributed to the collapse of the COP15 Climate talks in Copenhagen which were considered a last chance to address global greenhouse gas (GHG) emissions before planetary climate tipping points are reached.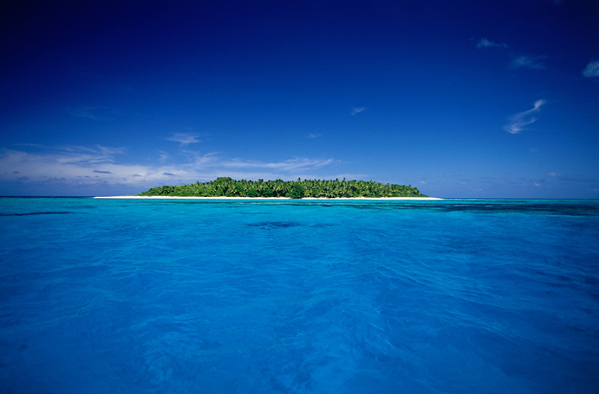 Tuvalu - Photograph by Peter Bennetts/Getty Images
Exxon Mobil Corp. is funding the program with monies which had previously been committed to misinformation campaigns and lobbying efforts designed to prevent global treaties on climate-related issues. A spokesman said, "We feel people can now burn as much carbon-based fuel as they desire -- there's no stopping climate chaos at this point so burn it if you've got it." Not only is ExxonMobil leading the way with humanitarian relief efforts, they are initiating a global program to provide six-months free fuel to anyone who purchases a car or truck which gets less than 20 miles to the gallon.
A senior executive with Massey Energy who spoke on the condition of anonymity said, "Don Blankenship (CEO) feels personally responsible and as always is a leader in mitigating human suffering and protecting the global ecosystem." Whereas ExxonMobil is providing Scuba tanks and regulators, Massey will provide buoyancy vests, masks, snorkels, and fins. Furthermore, Massey Energy has committed to ending all Mountain Top Removal Mining operations in the great Appalachian mountains immediately and relocating to the Rockies, welcome news to residents of Appalachia. "Colorado needs more flat land for industrial development and we're going to give it to them," Massey's spokesman declared triumphantly.
Upon hearing of these remarkable developments, Bo Webb, a fourth-generation resident of Coal River Valley whose home was buried under ash and rock last year in West Virginia, said, "You know I always knew Don had a soft heart under all the rubble. It really restores my faith in humanity."
Dr. James Hansen, one of the foremost climate scientists in the world, who was arrested with Daryl Hannah and 30 others last spring at Marsh Fork Elementary School protesting Massey's continued toxic operations adjacent to the children, was obviously elated and said, "Better late than never."
Another long-time local in West Virginia said, "I knew it was only a matter of time before Don came around, he's a pretty bright guy you know."
Daryl Hannah is helping distribute the scuba gear on the tiny remote island of Tuvalu and could not be reached for comment.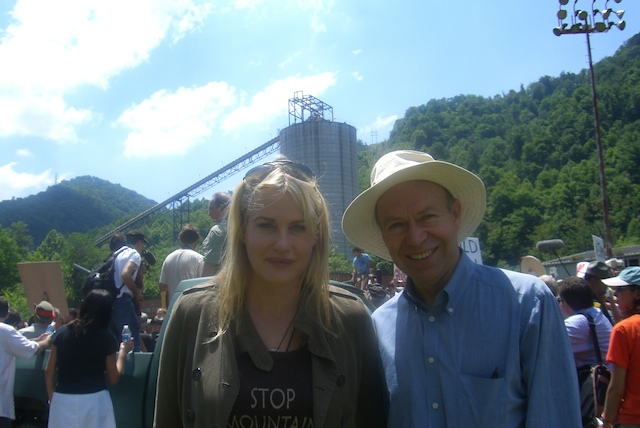 Daryl Hannah & Dr. James Hansen at Marsh Fork Elementary
FOLLOW HUFFPOST