"You can have anything you want in life if you dress for it," said the legendary Hollywood costume designer Edith Head. Revolutionizing costume design, she worked directly with Grace Kelly, Elizabeth Taylor, Audrey Hepburn, Veronica Lake, Joan Crawford and Sofia Loren to make sure that the costumes not only matched the film character, but also the actresses' body, movement, personality, and taste. At our styling and wardrobe organization company, Visual Therapy, we believe that clothing can help you align your image and your identity, seamlessly creating a wardrobe for every event in your life and helping you feel like the best version of yourself.
If not now, when? I'm a firm believer that your fifties is your time. Face it, you have raised the children, hopefully realized some personal goals, and definitely overcome some hurdles in life, so it's time to pursue your passions and exercise your gifts.
We all have many gifts, and there are great public examples of post50 women rediscovering theirs. For example, Rita Wilson released a music album at 55. Maria Shriver, in her turn, released a documentary on HBO, "Paycheck to Paycheck: The Life And Times of Katrina Gilbert,"at age 58. The documentary is part of Shriver's bigger initiative, Shriver Report, that aims to draw attention to poverty's outsized effect on American women. Oprah Winfrey rediscovered her gift of acting and put her energy back into it at 59.
Ultimately, it's all about knowing who you are, appreciating it, and accepting aging as a gift. Oprah recently aired an episode in which Sharon Stone and Cameron Diaz, the perfect examples of women who are realistic about embracing their age, motivated others to do the same. Instead of chasing the impossible and wasting your energy looking for the fountain of youth, understand the science of your own body, and accept yourself.
As Sharon Stone shared, "I think to be the best you can be, we have to recognize that it's an internal thing, not just an external thing. We have to have internal health and internal wellness. I think that's physical health, mental health, spiritual health. You know, I think it's a sense of ethics. It's everything. If you want to keep yourself together it's all things." See what else we learned from the episode in "5 Things Oprah Teaches Us About Aging Gracefully."
Feeling like the best version of yourself takes a village, as I've previously written.. No clothes can help if you're not taking care of your health and diet first of all. But clothes do have the power to elevate the way you feel in your skin. When you're going for your dreams, dressing the part sets the stage and puts you in the frame of mind to make them a reality.
Here are examples of three post-50 power women rocking this spring/summer trends, and a few style tips for you to do the same!
Who: Gayle King
Age: 59
Philosophy: "I know for sure that nothing is guaranteed. Life always changes. I know for sure that I'm open to all possibilities always... let's just say my life is never boring." Trend: Pop Of Color
Gayle King looks her best in bright, saturated colors, such as bright yellows and pinks (to find out what colors look the best on you, check out our book "Life In Color.") To try out the look, go for this peony pink Matelasse Dress from Talbots. Perfect for Easter Sunday!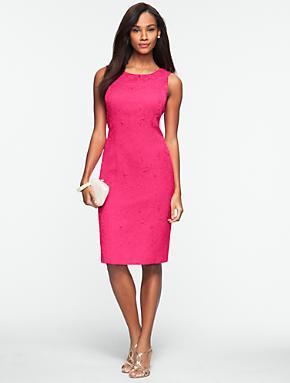 Image courtesy of Talbots.
Who: Michelle Obama
Age: 50
Philosophy: "I always say that women should wear whatever makes them feel good about themselves. That's what I always try to do... I also believe that if you're comfortable in your clothes it's easy to connect with people and make them feel comfortable as well."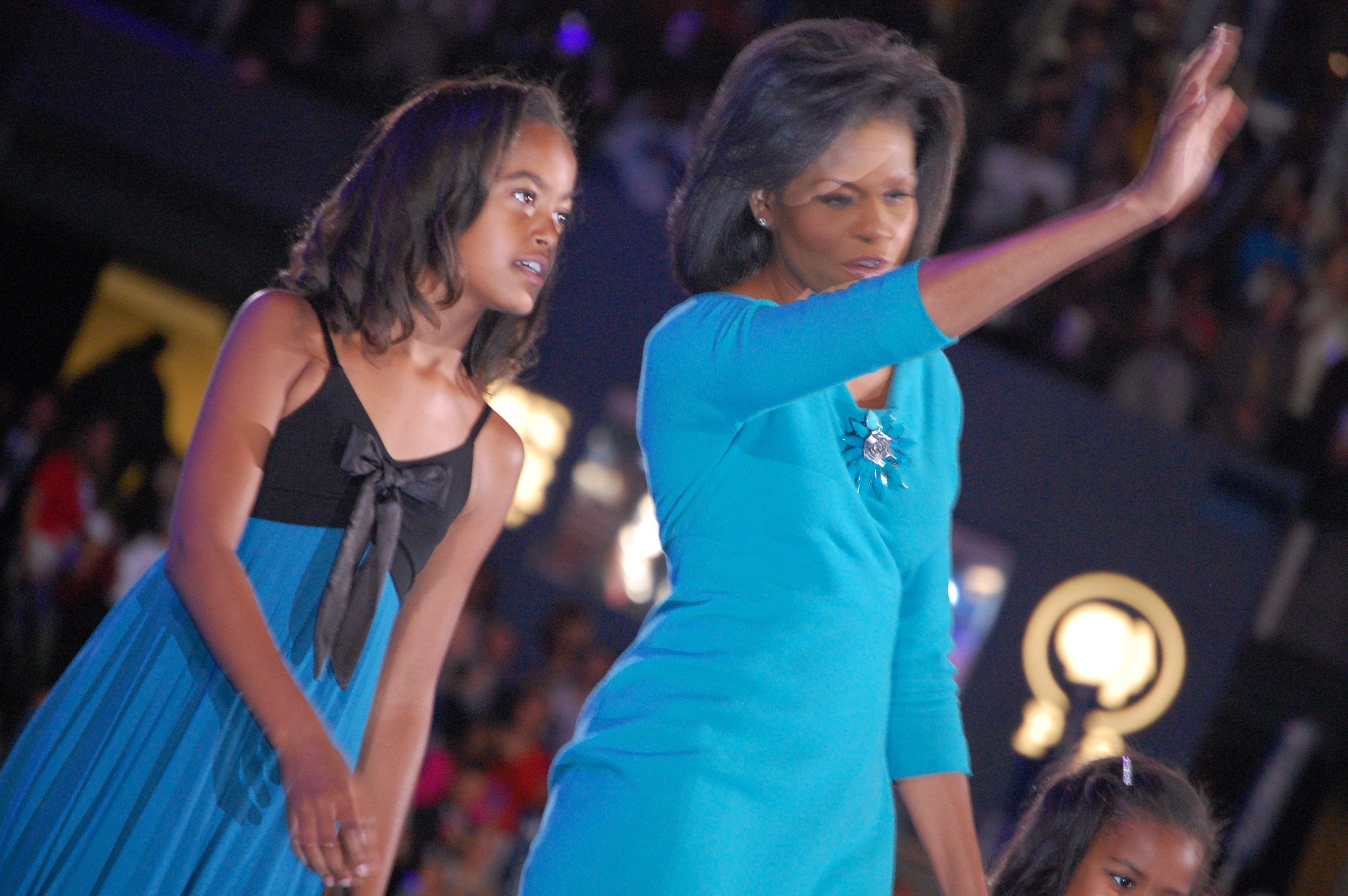 Trend: Metallic Shoe
The beauty of a metallic shoe is that it goes with anything - from monochromatic looks and bold pops of color, to greys and pastels. It will instantly update your Spring/Summer wardrobe! For a full look, wear your metallic pumps with a ¾-sleeve dress with a chic trench over it, and a white shoulder bag.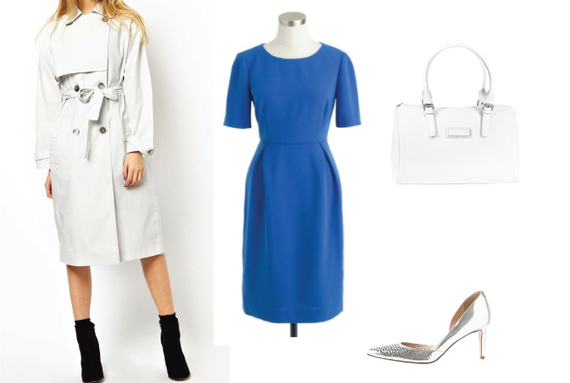 Images courtesy of: ASOS trench, J. Crew dress, J. Crew Valentina pumps, Longchamp Derby Handbag.
Who: Maria Shriver
Age: 58
Philosophy: "It's always inspiring to me to meet people who feel that they can make a difference in the world. That's their motive, that's their passion... I think that's what makes your life meaningful, that's what fills your own heart and that's what gives you purpose."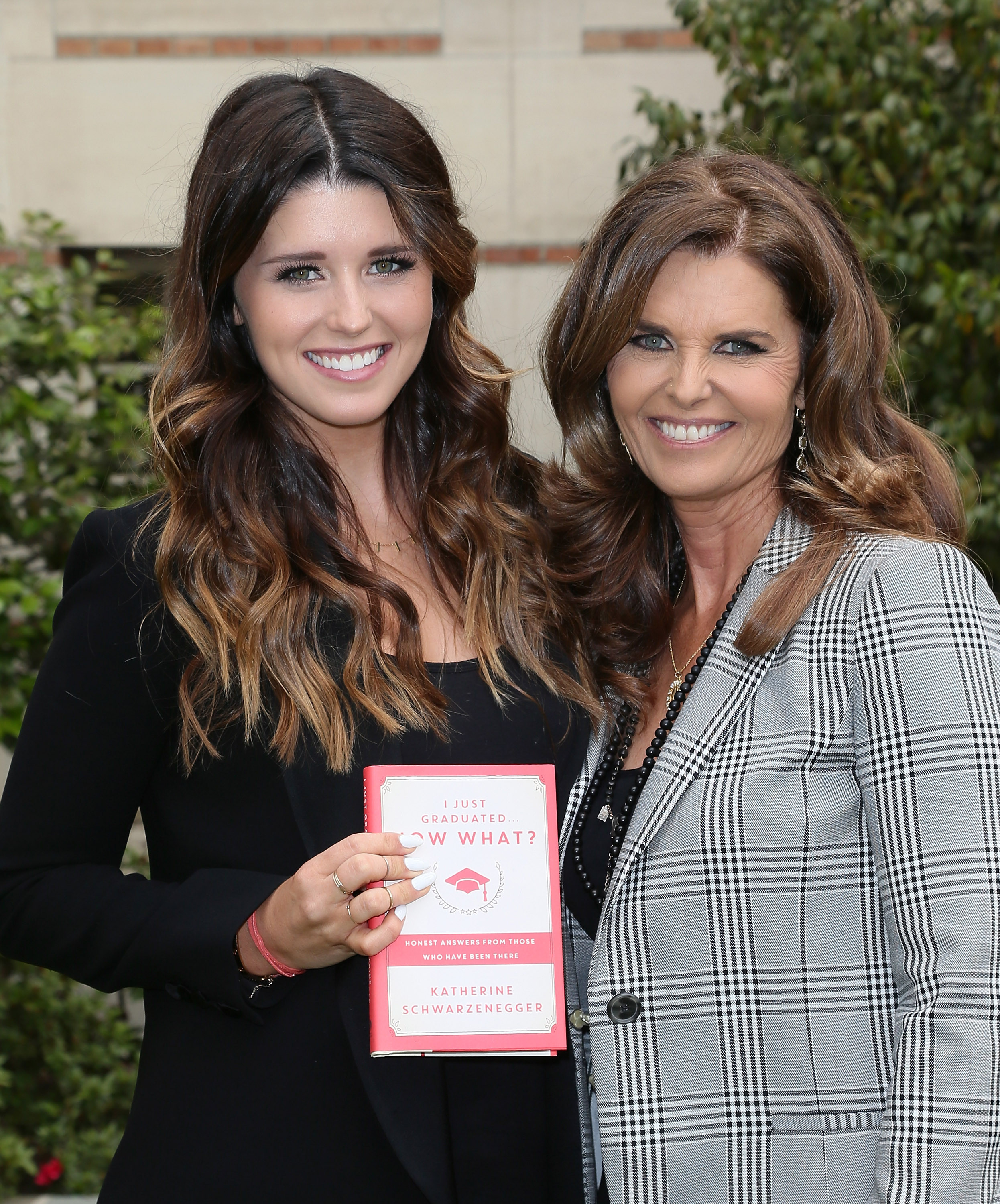 Trend: Neutrals
Neutrals are representative of chic style type and have the ability to make your look sleek, intelligent and powerful. Update your classic business look with a geometric blazer and slim pants from Elie Tahari.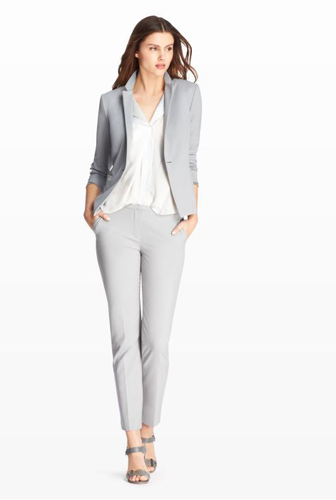 Image courtesy of Elie Tahari
Remember, you don't have to reinvent the wheel each season -- you just have to infuse a few trends to update your wardrobe. Style should be not a chore, but a way celebrate yourself!
For more trends, style tools and inspiration, check out our blog at www.visual-therapy.com and like us on Facebook.
Earlier on Huff/Post50:
5 Inspiring Female Entrepreneurs Over 50
Who: Bobbi Brown, 56 Why: This "Pretty Powerful" makeup artist started her eponymous makeup line in 1991 with just 10 natural-looking lipstick shades selling at Bergdorf Goodmans. She was initially turned down by them but sold 100 lipsticks in just the first day. The popularity of her makeup grew and in 1995 the company was bought by beauty giant, Estee Lauder. Her cosmetics are now available in 60 countries at over 1000 retail locations. She pioneered the "no-makeup makeup look" and has gained a cult following. Royal bride, Kate Middleton, even opted for Bobbi's products on her big day. Cause: Bobbi has partnered with Dress For Success for the last decade. The organization helps women in need by providing suits, makeup and mentoring for interviews so they can gain confidence and independence.

Who: Kathy Ireland, 50 What: Her 1989 cover was the best-seller-ever of the Sports Illustrated swimsuit edition, but her business career started with the unsexiest thing ever--socks. After becoming pregnant with her first child, Ireland was approached by Gold Toe Socks and started her own line. She ended up taking advice from Warren Buffet who told her fashion changes, but the housewares are a better market. One thing led to another, and now the Kathy Ireland empire of home goods and fashions is worth an estimated $350 million. She's been named the world's richest supermodel, ousting other model-preneurs like Gisele Bundchen and Tyra Banks. Ireland says she left modeling because she no longer wanted to be told to "shut up and pose." "For me the question was, do I want my paycheck to be dependent on how other people think I look?" Cause: Ireland works with the United Nations to promote gender equality, combating HIV/AIDS and universal education for children.

Who: Diane von Furstenberg, 66 Why: She started her business out of a desire for financial independence, although she married a German prince. Furstenberg's fashion empire rose to fame in the 70s with her creation of the iconic figure-flattering wrap dress. Over 40 years later, her designs are still a hit with women of all shapes and sizes and she's ranked 74th on Forbes' "Most Powerful Women" list for 2013. "I had a very down-to-earth product, my wrap dress, which was really a uniform. It was just a simple little cotton-jersey dress that everybody loved and everybody wore... young and old, and fat and thin, and poor and rich." Cause: She's encouraged the fashion industry to include more multicultural models and has campaigned to put an end to the size-zero model culture. She helped the CFDA create guidelines to ensure models are healthy and not suffering from eating disorders.

Who: Oprah Winfrey, 59 Why: This media mogul is "arguably the world's most powerful woman," according to TIME. She's also the only African-American billionaire and ranked 13th in this year's Forbes "Most Powerful Women" list. But Lady O doesn't just nab the best celebrity interviews, she's an Oscar-nominated actress with movies like "The Color Purple" and "The Butler" under her belt. Cause:Through her Angel Network and Oprah Winfrey Leadership Academy, she has supported women's shelters, built youth centers and homes, created academic scholarships and established more than 50 schools around the world.

Who: Maxine Clark, 64 Why: On a shopping trip with her friend's children, Clark realized there was a market for customized bears after the kids complained they didn't like any in store. She wanted the store to be a "theme park factory in a mall." Despite naysayers doubting the effort, Clark poured money out of her retirement account in 1997 to invest in Build-A-Bear. The company now has 400 stores all over the world and has been named in Fortune's 100 Best Companies to Work For. Cause: Clark said philanthropy has always been part of her business plan. The company gives back to communities in many ways, from free bear giveaways to children in need to fundraising for animal rights and rescue.
Follow Jesse Garza on Twitter: www.twitter.com/VisualTherapyNY