With the passing of their long-time owner, George Steinbrenner and their even longer-time voice, Bob Sheppard, it has been a tough week for the Yankees and their fans. The pre-game service planned for tonight is an opportunity for Yankee Nation to collectively grieve and remember two irreplaceable icons.
Prices for the game have been on a rollercoaster since news of Steinbrenner's death broke Tuesday morning. The outpouring of emotion on Friday will make it a night fans won't soon forget. It will also provide the new Yankee Stadium with a memorable, sad and rich moment; one uniquely it's own.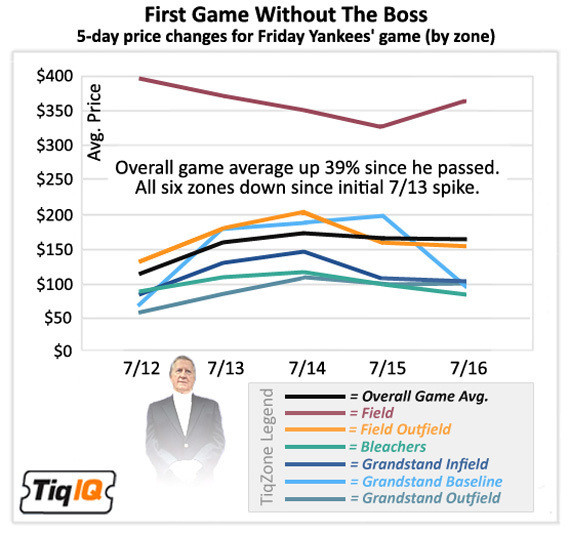 SUBSCRIBE AND FOLLOW
Get top stories and blog posts emailed to me each day. Newsletters may offer personalized content or advertisements.
Learn more