Sprinkles, Crumbs and Magnolia Bakery are still saturating dessert-crazed LA, but if Katy Perry's new CD cover is any indication (scented cotton candy, thank you very much!), a new dessert concept is about to take over Southern California, and turn LaLa Land into Candy Land.
1) A.sweeT. in Beverly Hills infuses Willy Wonka's chocolate factory with a Kitson-esque boutique style store, all under one whimsical, luxury roof. Upon setting foot in the store, you'll feel as though you've floated into a cotton-candy confection cloud of yummy goodness. With over 90 bins of candy (ranging from gummi green army men and chocolate covered gummy bears), to cupcake hologram stickers and notebooks, it's impossible to walk out empty handed--sugar rush included.
(253 S. Beverly Drive, Beverly Hills, CA 90212, www.asweetonline.com)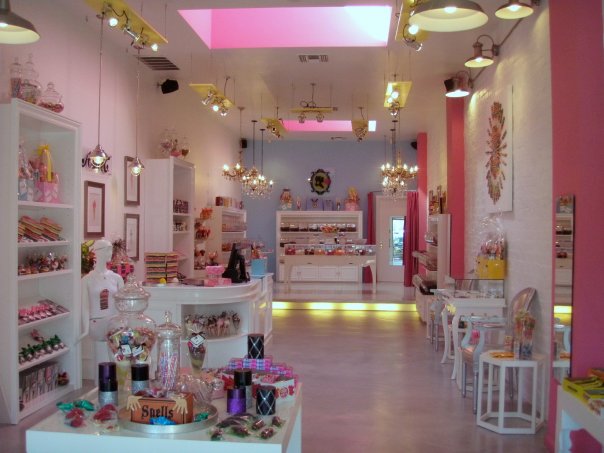 2) Not to be outdone, a trip to Beverly Hills isn't complete without a stop at Teuscher Chocolates. Known for being a luxury chocolatier, they have what is possibly the cutest, most adorable gift ever--decorative character candy boxes. Not just any box, mind you. . . . 'boxes' shaped like giraffes, frogs, and even a bride and groom. Filled with an assortment of champagne truffles (or any other truffle for that matter), this is one package that brings the goods not just on the outside, but on the inside as well.
(9548 Brighton Way, Beverly Hills, CA 90210, http://teuscher-bh.com)

3) Beverly Hills isn't the only place in Southern California to satisfy your sweet tooth. Take the drive down to the glorious beach town of Manhattan Beach, where you'll find Manhattan Beach Creamery, an old-fashioned ice-cream parlor in a Cape Cod style setting. Fat-free frozen yogurt, and premium ice-cream aside, the store has an M&M candy bar, gumball shaped animals, and white and dark chocolate drizzled pretzels to die for!
(1120 Manhattan Ave., Manhattan Beach, CA 90266, www.mbcreamery.com)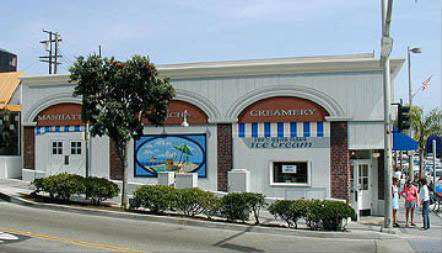 4) Ok, so even though your heart may lie with the bakers of Sprinkles, Crumbs or Magnolia cupcakes, you're mini-cake repertoire isn't complete without a visit to Becker's Bakery, also in Manhattan Beach. Not only do they create the most delicious mini-cupcakes with buttercream frosting, but they also design elaborate iced cookies almost too cute to eat (notice I said almost). Add that to the fact that they've been in business since 1942, and you'll understand why these cupcakes never go out of style.
(1025 Manhattan Ave., Manhattan Beach, CA 90266, http://beckersbakeryanddeli.com)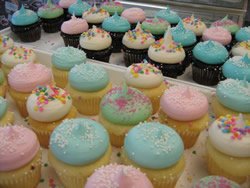 5) Located inside the Farmer's Market at the Grove, you'll find an ode to English history with Little John's Candies, dating back to the early 1920's. Known for their mouth-watering English toffee and fudge, you'll feel as though you stepped back in time to when life seemed just to be about the sweetest and most decadent confections and nothing else. Truthfully, I'm not even sure such a time existed, but somehow, Little John's Candies has that effect on you. Consider this my official announcement that I'm moving in.
(The Farmers Market at the Grove, 6333 West 3rd Street, Los Angeles, CA 90036 www.littlejohnscandies.com)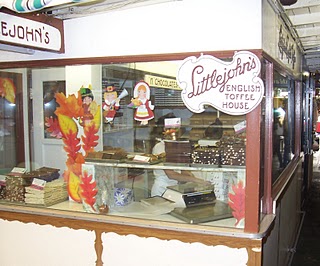 SUBSCRIBE AND FOLLOW
Get top stories and blog posts emailed to me each day. Newsletters may offer personalized content or advertisements.
Learn more