We all have an Achilles' heel when it comes to the design of our own home. For some it is the kitchen that still lives in the '80s, and for others it's their living room with the eyesore fireplace with its 1972 retro brick façade. Well, for me it's been my hallway. This hallway, which connects my bedroom to my living room, is a space I walk through 30 times a day... it actually gets more action than any other area of my home. And sad to say, it has become the most neglected, but not for lack of trying!
Over a year ago I was struggling over what to do in there... paint or wallpaper. I decided upon wallpaper after I rediscovered Albert Hadley's Fireworks wallpaper in cream and black. I was in love! It was all I ever wanted in a hallway paper -- classic, elegant and still fun. I had the credit card ready and called my local showroom to order.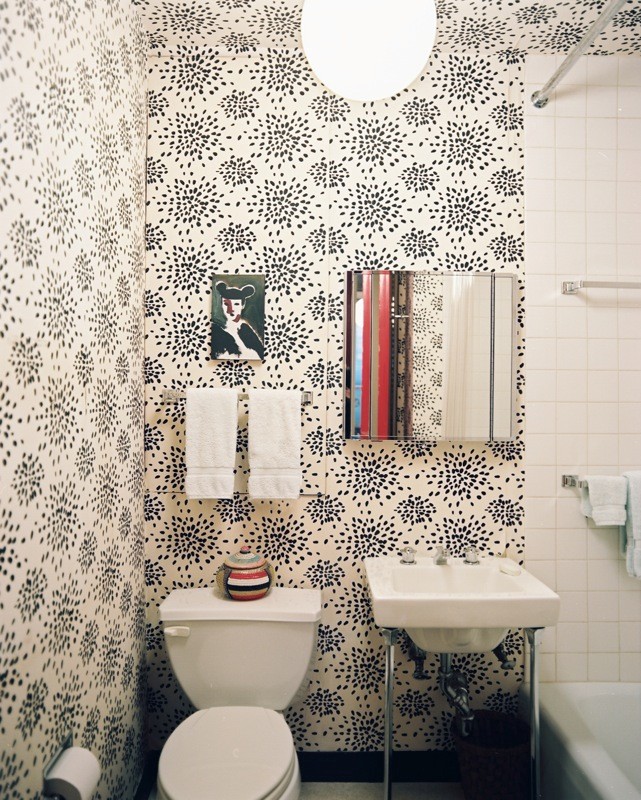 "Hello? Yes, hi. This is Jill Goldberg and I'd like to order eight rolls of Fireworks by Albert Hadley."
"Please hold, and let me check stock," said the apprehensive voice on the other end of the telephone.
"Bad news, there is no more stock. And there is no production date for anytime in the future." My heart sunk, this was the dream paper, what I had longed for and it wasn't going to happen. It sounds silly, but it was like being dumped by your dream guy.
So I sat with my blah hallway for almost 4 months before taking another look. I had had enough and wanted my home to start to come together. I wanted my home to finally show some personality. I wanted to stop being the cobbler who had no shoes, which seems so ridiculous -- I mean I'm a designer with a retail shop and I can't seem to finish my own home.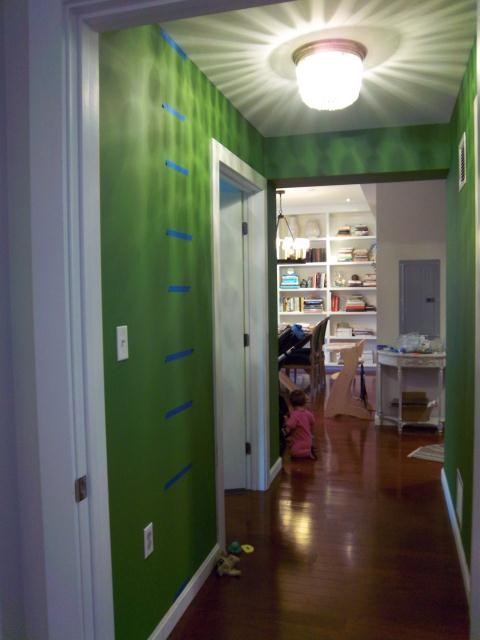 So back to the drawing board I went, more wallpapers and more paint colors, but nothing fit. But one day I was painting my Wellesley store with Chalkboard paint -- and it hit me! Yes! I know it's been used before in kitchens or dining rooms, and it's not this genius idea no one had ever thought of, but for someone who has been trying to design their hallway for a whole year, it was. I imagined that this hallway would be an area where my husband could showcase his recent art purchases, and where my 20-month-old daughter could demonstrate her artistic ability.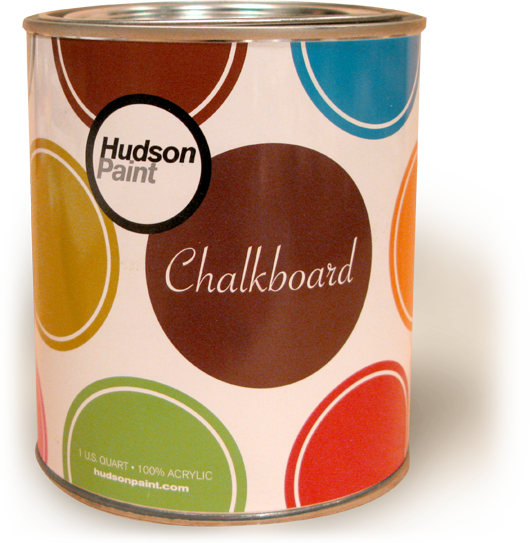 So I did my research and found an amazing line of chalkboard paint that came in every tasteful color under the sun, and it had an uncanny and familiar name -- Hudson Paints. (It was meant to be!) Even with every color imaginable, I ended up choosing their most slate like color, so stone. My hallway gets no light except for my crystal ceiling fixture, and I wanted it to stay warm and intimate. Cut to 2 weeks later, and a lot of nagging of my husband and voila! My hallway has been transformed, and my life feels just a bit more organized and complete. Now comes the next frustration -- arguing with my husband about which pieces of art will hang on the walls.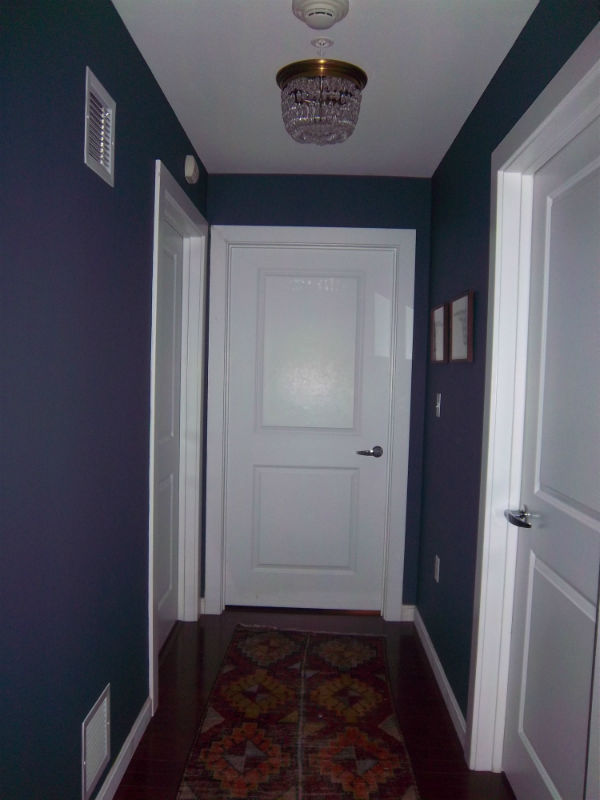 SUBSCRIBE AND FOLLOW
Get top stories and blog posts emailed to me each day. Newsletters may offer personalized content or advertisements.
Learn more