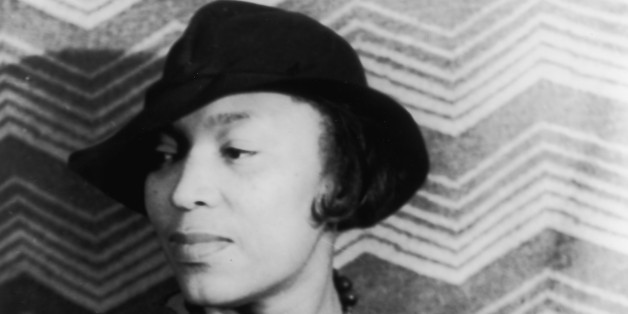 As February is Black History Month, I am highlighting African-American women who have made significant contributions to the economy and culture of the United States. For this blog, I have selected a potpourri -- she-roes from A to Z. Match the woman with her accomplishment:
____ 1. The first African-American woman to win an Oscar; she could not attend the premiere of the movie in which she had starred because of her race.
____ 2. Made an unauthorized appearance at the 1964 Democratic National Convention to request inclusion for African-Americans.
____ 3. The second African-American woman to earn a doctorate in the U.S. and the first woman to pass the Pennsylvania bar.
____ 4. Considered one of the pre-eminent writers of African-American literature in the 20th century.
____ 5. At age 75, the first African-American woman to reach the North Pole.
A. Sadie Alexander
B. Hattie McDaniel
C. Fannie Lou Hamer
D. Barbara Hillary
E. Zora Neale Hurston
Considered the pre-eminent female African-American writer of the first half of the twentieth century Zora Neale Hurston grew up in Eatonville, Florida, the nation's first incorporated black township. When she was 13, her mother's death ended her idyllic childhood. Hurston was a part of the Harlem Renaissance in the 1920s and by the late 1930s was receiving wide-ranging acclaim for her writings including her novels Their Eyes Were Watching God and Moses, Man of the Mountain. Always the life of the party, knowledge of Hurston was revived by Alice Walker in the 1970s. Hurston's two books of folklore have been deemed invaluable in anthropological research. She has been inducted into the National Women's Hall of Fame.
From writing, we move to acting. Having begun her entertainment career as a singer, Hattie McDaniel acted in her first movie in 1932. Playing maids in movies came to be her niche as other acting opportunities were quite limited for African-American actors at the time. Her role as Mammy in the 1939 movie Gone with the Wind resulted in an Oscar for Best Supporting Actress, the first Academy Award for a black actor. McDaniel and the other black actors from the movie had not been able to attend the movie's premiere in Atlanta because of their race. Later, she was an entertainer on both radio and television. McDaniel has been inducted into the Colorado Women's Hall of Fame.
Sadie Alexander was determined to challenge the types of racial barriers that Hattie McDaniel faced. The first black woman to graduate from the University of Pennsylvania's Law School (1927) and the second black woman to receive a Ph.D. in the U.S. (1921), Alexander was also the first woman to pass the Pennsylvania bar. Active as a civil rights advocate, she was appointed by President Harry S. Truman to the President's Commission on Civil Rights in 1948. That Commission issued a report decrying civil rights practices that did not conform with American ideals.
One of the civil rights that many African-Americans didn't have for many years due to so-called Jim Crow laws was the right to vote, particularly in the Southern states. Fannie Lou Hamer was active in encouraging voter registration. Founding the Mississippi Freedom Democratic Party, she also worked for the Student Nonviolent Coordinating Committee. In 1964, she made an unauthorized appearance at the Democratic National Convention asking for rights for African-Americans. A founder of the National Women's Political Caucus, Hamer was famous for her saying "I am sick and tired of being sick and tired." Hamer has been inducted into the National Women's Hall of Fame.
Barbara Hillary's accomplishments fall into a different category. At age 75, this breast cancer and lung cancer survivor became the first African-American woman to reach the North Pole. Not content to rest on her laurels, in 2011, at age 79, she became the first African-American woman to reach the South Pole and thus the first African-American woman to reach both Poles. A nurse by training, after retirement, Hillary took up snowmobiling and dog sledding. She became committed to reaching the Poles after learning that no African-American woman had yet achieved that distinction. Training in New York City presented it challenges, all of which she overcame. In recognition of her accomplishments, she has received a number of awards including the "Spirit of America Award."
Learn about more she-roes and celebrate amazing women. These she-roes from A to Z are among the more than 850 women profiled in the book Her Story: A Timeline of the Women Who Changed America. We acknowledge their significant contributions and are proud to stand on their shoulders.
(answers: 1-B, 2-C, 3-A, 4-E, 5-D )
SUBSCRIBE AND FOLLOW
Get top stories and blog posts emailed to me each day. Newsletters may offer personalized content or advertisements.
Learn more