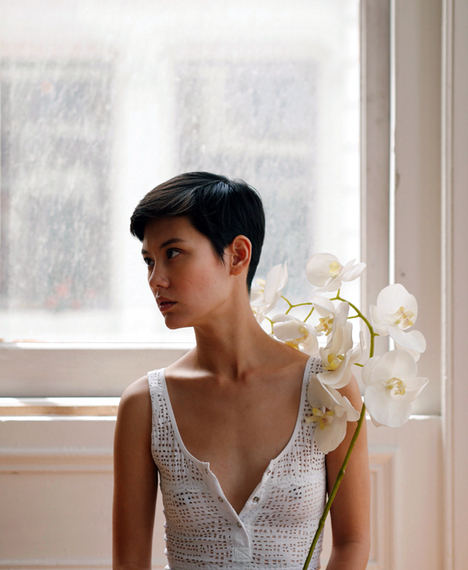 Courtney McCullough wearing Negative Underwear, Soho, New York City;
photo by Jill Shomer
I recently had the opportunity to photograph Courtney McCullough, a model and actress visiting NYC from her native Los Angeles. We wound up doing three shoots together over two days, and as a result, became friends.
Our first shoot took place in a NYC fantasy space, the gorgeous Soho loft- headquarters of Negative Underwear. The co-creator of the lingerie company, Marissa Vosper, styled Courtney in pieces from their new and existing lines, we put on Lana Del Ray to set a luxe mood, and then talked as we shot. I asked her what she thought about the differences between New York and LA. "I like the honesty of the people in NYC," she said, "I love the laid-back vibe we have in L.A., but in NYC when people say they want to work with you, they really follow through and make it happen."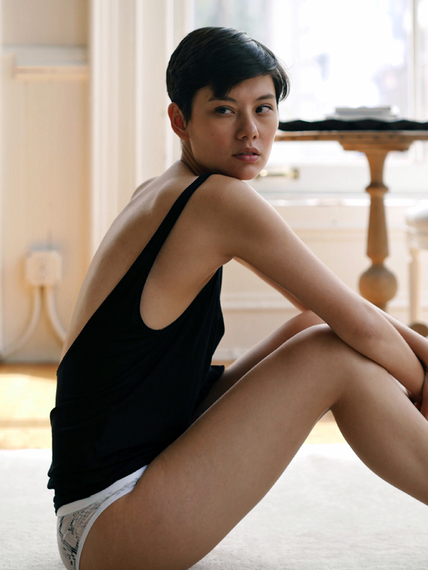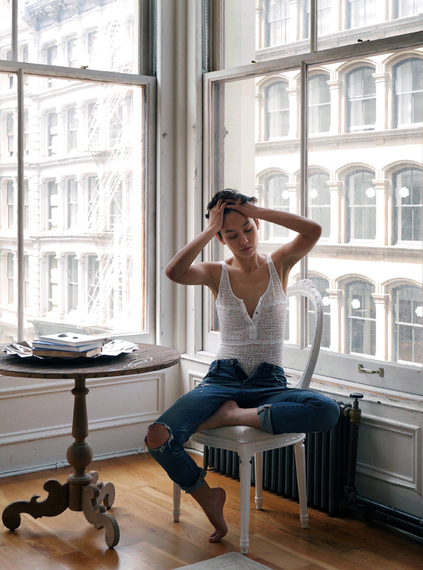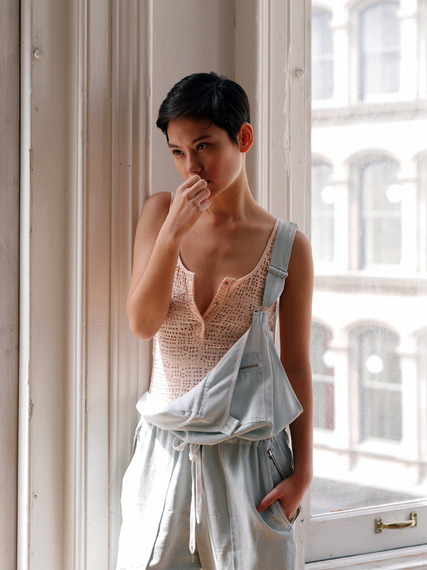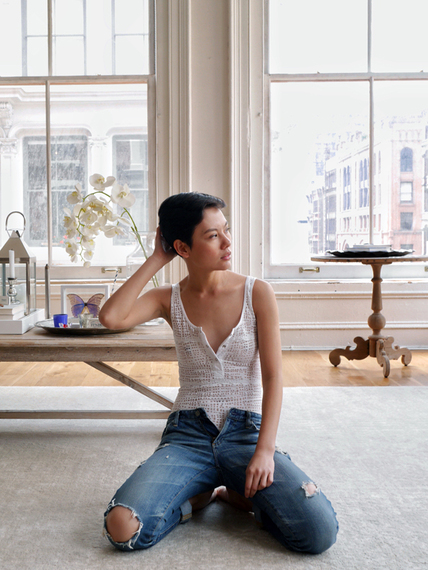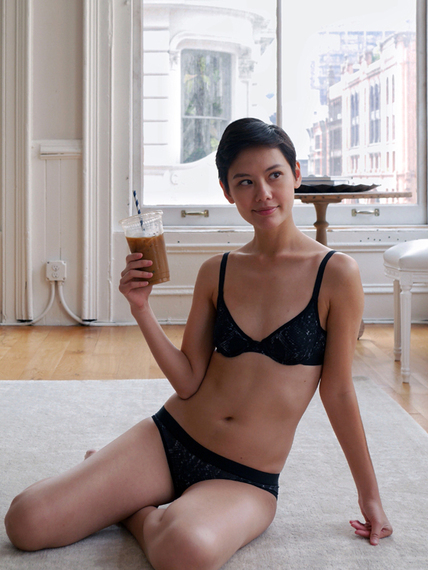 Courtney McCullough wearing Negative Underwear, Soho, New York City;
photos by Jill Shomer

After we left the loft we wandered around Little Italy and Chinatown, and Courtney talked about her family. "What I love about both L.A. and NYC is the vast ethnic diversity," she said. "I am very proud of my multicultural background; being a Chinese/Mexican-American feels very "L.A." in that both cultures represent a huge portion of the population and have contributed so much richness to that culture."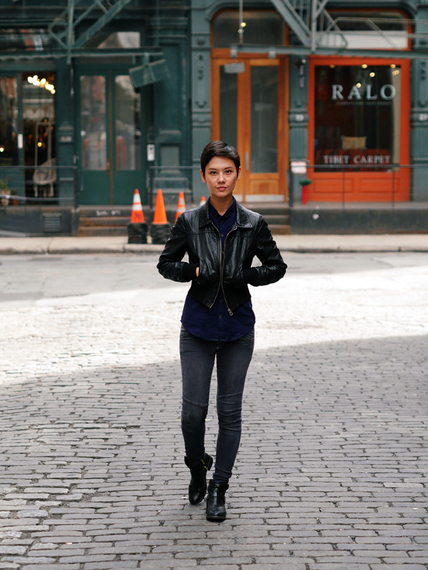 Courtney McCullough in Soho, Little Italy, and the Manhattan Bridge,
photos by Jill Shomer

We eventually reached the Manhattan Bridge, and also the inevitable beef when discussing L.A.--the driving. I had been in that city recently and the parking and traffic made me nuts. But Courtney defended her hometown: "I actually like that L.A. is very spread out. We've got a lot of space here! I love that I can drive an hour or two in any direction and be at the ocean, the desert, the forest, or the mountains." But she did give props to NYC public transportation!
The following day, Courtney and I shot with Kara Neko, the mutual friend who had connected us. It was the first time I photographed two people together; it was a real privilege to capture the bond between two good friends who live on opposite coasts.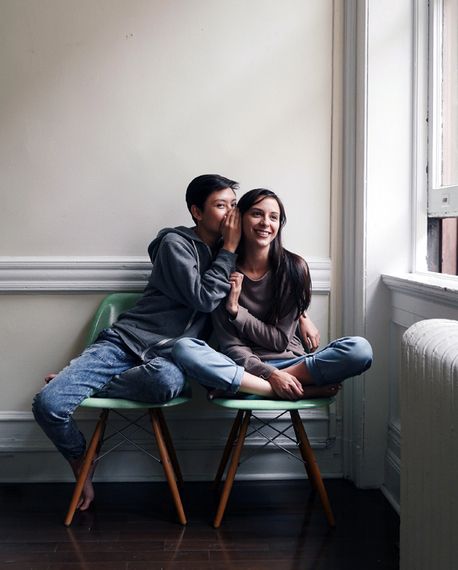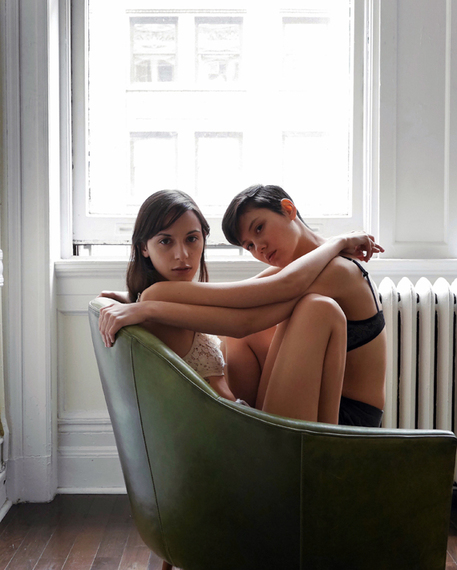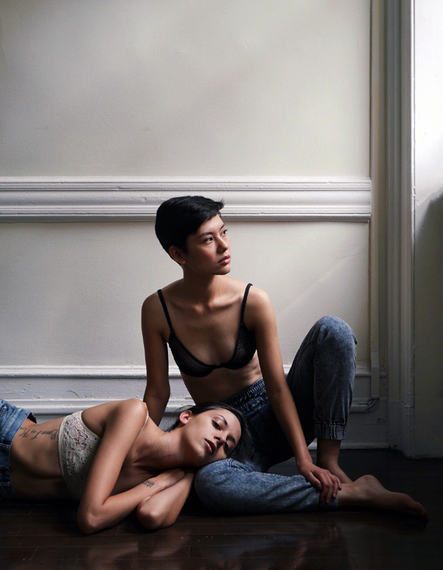 Courtney McCullough and Kara Neko in New York City;
photos by Jill Shomer

To see more of Courtney McCullough, check out her work in Halsey's new music video "Ghost,"
Follow us on Instagram:
@jillshomer @courtneymccullough6 @negativeunderwear @indianpython
SUBSCRIBE TO & FOLLOW LIFESTYLE
HuffPost Lifestyle is a daily newsletter that will make you happier and healthier — one email at a time. Learn more