He came to her in a dream, and said, "Meet me in Paris in two weeks, I can't stand it here."

So, she packed a bag and brought along a used camera. When she arrived to St. Paul de Vence, the home of her late uncle's estate, she met the owner of La Colombe D'Or, a famous hotel and restaurant, who knew her uncle and informed her of the saga surrounding the fate of his now abandoned home. According to a French supreme court decision in 2006, her family had lost inheritance of the property, and now instead of it being lauded as an important historical landmark, his home had begun to decompose.
As she walked into the abandoned house, she began shooting. She took photos of the open windows, the unpainted walls, the unruly trees, and the bright light that leaked into empty rooms. Her uncle had fled to France many decades ago in order to escape discrimination. Like her, he was an artist in search of solace in another country. His name was James Baldwin, and her name is Kali-Ma Nazarene.
Kali-ma was born in Brooklyn and raised in New York City. She is an artist, an autodidact whose formal training in photography consisted mostly of learning how to technically operate a camera, but the composition of her photographs was not learned in schools or taught by erstwhile photographers, but instead came from within. A self-described "listener," Kali-Ma's deep theoretical understandings of the body, of life, and of relationships can be seen in the decisions she makes in the lighting and the color of her photography as well as her choice of subjects, which is evident in the photographs that she took of her late uncle's estate in the French countryside.
That she arrived at Baldwin's home in St. Paul de Vence based on a vision is not out of character given the way that she conceptualizes art. She often has vivid dreams that unfold cinematically with a storyline, a score, and a title. Throughout her early life, she was taught by her mother to nurture her sensibilities and to pursue her artistic interests. She grew up in a family of writers, intellectuals, and artists. James Baldwin is her mother's uncle, and Toni Morrison is her paternal grandmother. Despite being the direct descendent of literary royalty on both sides of her family, Kali-Ma exhibits zero degree of pretension about her family's fame and prestige. Instead, she points to being part of radical communities of women of color as the foundation for her art. She credits these women as cultivating her interests and providing her with a language to describe the feelings and ideas that she often depicts in her photographs. She describes photography as a platform to connect identity with the body. For women of color, she explains, bodies are often objectified and misunderstood, but her photography offers an intervention, an opportunity to play with color and hues to evoke certain "moods, intentions, and intimacies."
In one of her most haunting photographs, a self-portrait, Kali-Ma captures the sense of abandonment and loneliness that she experienced after a breakup. She aptly captioned the photograph, "Giovanni's Room," borrowing the title of her uncle's classic if controversial novel about an American expatriate whose homoerotic desires led him to alienation in France. Part of what led Kali-Ma on a journey to Baldwin's estate was an effort to connect with her family's past and "to return to the quiet places." "In finding silence," she expounds, "I could let a truly profound story unfold."
The result of this highly-charged emotional and deeply personal odyssey is a dozen or so photographs, which depict the desolation of the abandoned house as well as the ebullient life that surrounds it. Kali-Ma describes the house as alive, "that everything spoke," the presence of the house was palpable, she explains, a portrayal that eerily evokes Morrison's opening line of Beloved: "124 was spiteful." Meanwhile, Kali-Ma tells of lively ants circling the house and vast shrubbery growing around it, all of which conveys the vivaciousness of the now abandoned estate. Kali-Ma's photography functions as both a breathtaking metaphor about her own journey of self-discovery and as a powerful historical transcript about the legacy of one of America's most prized "native sons."
Kali-ma's exhibit is currently on display at Grounded Coffee Shop in the West Village in New York City.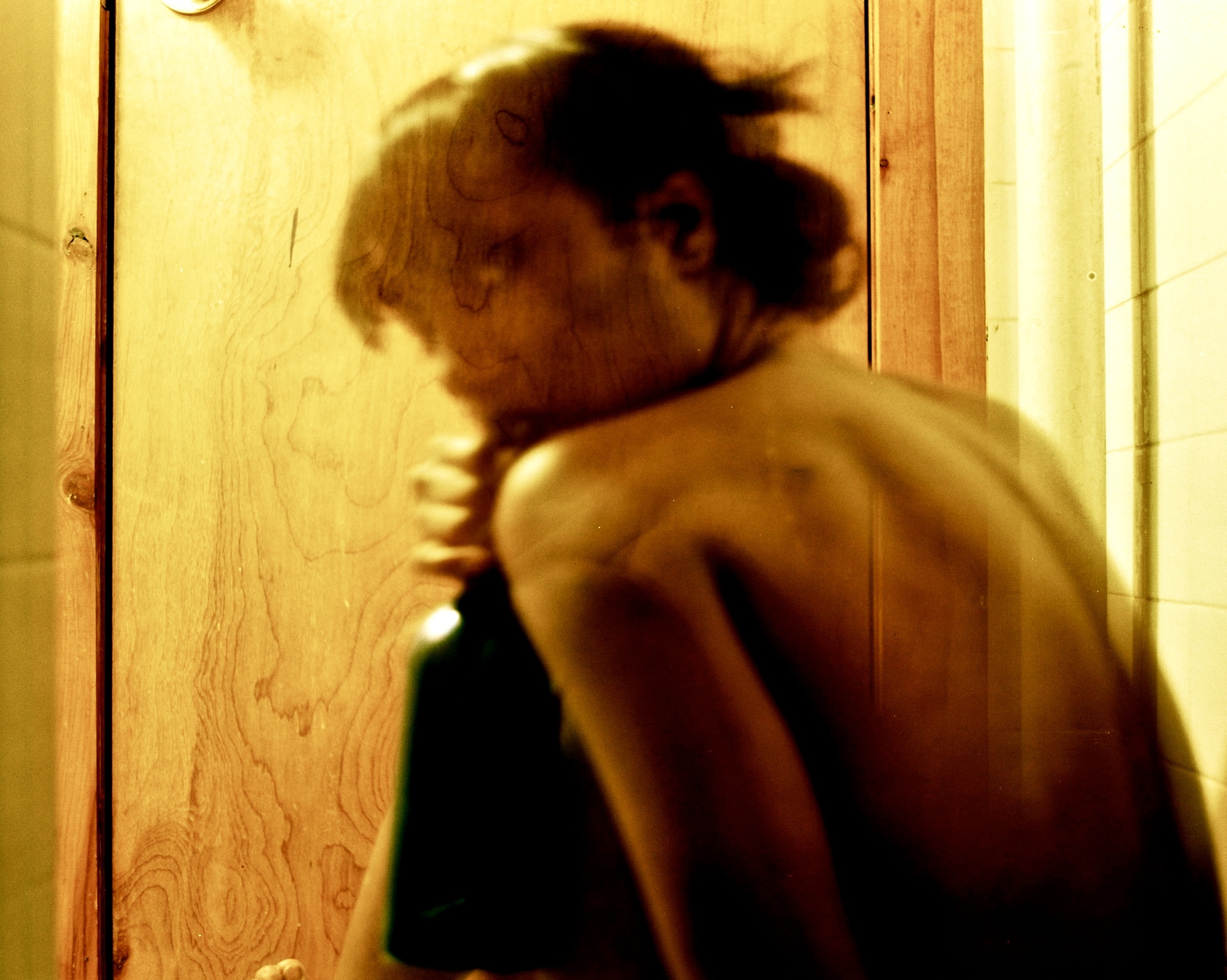 SUBSCRIBE TO & FOLLOW CULTURE SHIFT
Every Friday, HuffPost's Culture Shift newsletter helps you figure out which books you should read, art you should check out, movies you should watch and music should listen to. Learn more