Have a physical regularly. That means every one or two years. Talking about doing it doesn't count. Schedule an appointment.
Know your nuts. Testicular cancer usually doesn't cause a noticeable pain. However, it often is initially detected by a change in your testicle. So, every month, in the shower, check both of the boys. Put one ball in the palm of each hand. Is one bigger? Do you feel a lump? Hardness? Heaviness? If you notice anything, go to a doc. For a free shower card with instructions on testicular self-exams, visit Single Jingles Testicular Cancer Awareness.
Send this article to your brother or pals. You might just save their lives.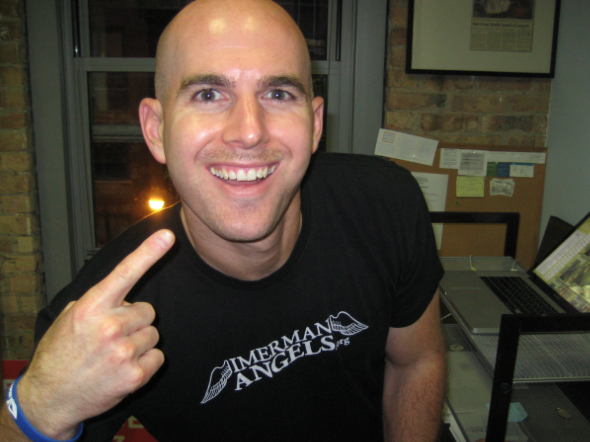 Jonny Imerman, founder of Imerman Angels, shows his support for Movember 2012!
SUBSCRIBE AND FOLLOW
Get top stories and blog posts emailed to me each day. Newsletters may offer personalized content or advertisements.
Learn more