It was inevitable. After leaving Wall Street four years ago following the Tsunami, I have made the decision to return -- in part -- to the world of Profit.
After giving away my savings and pension to found Orphans International Worldwide, and happy and fulfilled to work for only room and board, I was undone by the recent economic downturn which has generated barely enough funding to feed our children around the world. Yet my own son must also be fed -- and our rent paid.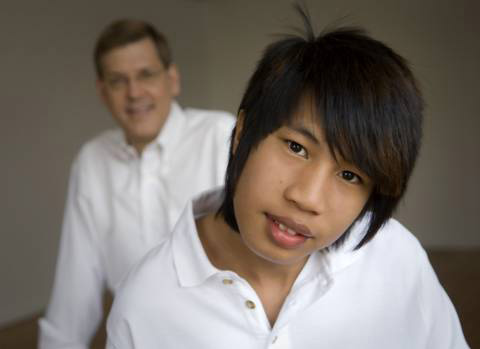 For the last four years I have worked diligently, often 100 hours per week. But with this economic collapse, fundraising has become harder than ever.
Not that I plan to leave Orphans International (OI). No, I never intend to leave ever. I just figure if I can work one 100-hour-a-week job, I should be able to work two 50-hour-a-week jobs. And get paid for one.
There is nothing unusual here. It is normal for the founder to step back a little after ten years. I have envisioned OI since opening our first home in 2001. In 2004, I left my firm to focus solely on our orphanages. Over the last four years I have pushed that metaphorical boulder up the mountain again and again. And, after only ten years, the boulder is closer to the top than ever before.
It is time for the non-profit professionals to take more of the reins, to roll the rock. Development specialists. Administrative gurus. Child-care experts. I will guide from the sidelines, offering my vision, as always.
At this point in my life, I would like to rest a bit from saving the world so I can make some money and fund others saving the world.
So what position has weaned me away from the uncertainties and exhaustion of the not-for-profit arena? My career portfolio now lists this title: 'Managing Partner' of a multinational corporation in addition to 'C.E.O.' of the U.N.-affiliated NGO I founded.
How does this new position reconcile with my published desire to seek a vow of poverty? The Episcopal Church service for my vow is still scheduled for next spring here in New York City -- the week after Easter. I will pledge to receive room and board in perpetuity.
What to do with my new and generous salary? Luckily, my parents gave me a grandiose name that now comes in handy. We have incorporated the "James Jay Dudley Luce Foundation" to give away my new-found riches, minus what I need to cover room-and-board for myself -- and teenage son.
"Does the world need another foundation?," you may ask.
Yes. People give to cute children. But I discovered when I founded Orphans International that there is not enough money around to adequately compensate those leaders in the developing world who are helping to address the needs of cute children.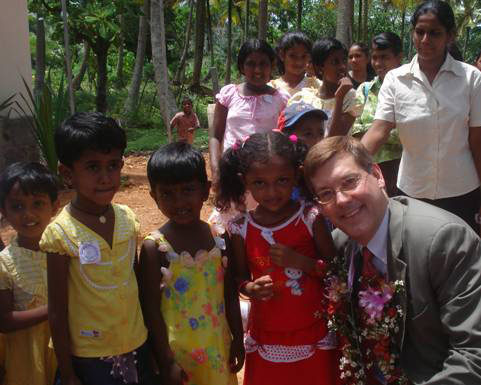 People want to give to adorable children, but not to their adult caregivers -- and certainly not to their administrators. My Luce Foundation will support "Luce Foundation Leaders" -- their caretakers and administrators -- with annual cash awards.
Philanthropy is also not new to me, having given away everything -- even my share of my mother's estate to launch Orphans International ten years ago. It was vital for me to safeguard this investment -- my life work.
I am excited today about Orphans International now having the opportunity to attract the professionals it needs to move forward as I step aside.
I am excited by the opportunities created by the new Luce Foundation to assist orphan-care leaders in Africa, Asia, and the Americas.
I am joining a minority-owned team to make my mark on the corporate world. It was formed by my friend and corporate mentor, Messan Minyanou, an émigré to New York from Lomé, West Africa. This friend, a former OI America Board member advocating OI Togo, is at the forefront of technological change.
Messan's company scans documents, and has designed software to index the results. The applications of his ingenious process are vast, including helping track legal proceedings from bankruptcy courts in the U.S. to U.N. war tribunals in Central Africa.
Clients include the largest law and accountancy firms in the world. We have just unveiled "Lucetec" as the latest division of Elite Group International (EGI).
Lucetec's cutting-edge software allows hospitals working with HIV and AIDS in the developing world to scan warehouses full of documents and then compile the data necessary for epidemiologists and foundations looking to fund them, opening doors and creating solutions.
If you would like to join the 100+ volunteers in the U.S. or 50+ volunteers outside the U.S. to help move Orphans International forward, or if you would like to contribute funding to the James Jay Dudley Luce Foundation, or find out more about the services of my new company, write me at jimluce@lucetec.com. Join me on Facebook, Twitter, or LinkedIn. Check out www.oiww.org or www.jimluce.com.
As a leader now not only of the NGO world, but also in the arenas of philanthropy and corporate enterprise, I am here to help move humanity forward. Join with me. Let's move the world forward together.
SUBSCRIBE TO & FOLLOW WORLD POST