I have been working in Haiti since Christmas 1999. That New Year's Eve I hired my first staff -- my first local partner -- with a handshake at the Oloffson Hotel in Port-au-Prince. From the start I have been frustrated at the state of this historic country and the formidable challenges to effect positive social change there. It seemed impossible even before the quake.
After a decade of service working on the ground with children -- primarily in Gonaives and Jacmel -- I have had to face a brutal truth: orphan care alone is hardly sufficient to meet the needs of this impossibly impoverished nation. The earthquake of January 12, 2010 crystallized my thoughts, leading me to create an unprecedented Integrated Development Plan: a private initiative Marshall Plan for the New Haiti.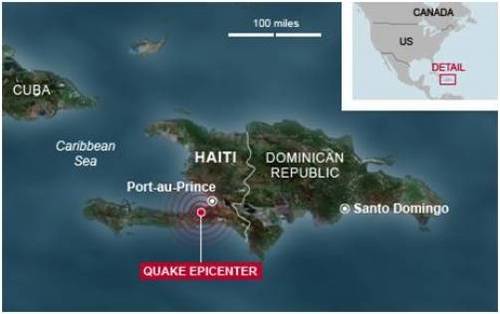 The earthquake destroyed much of Haiti, the beginning of yet more tragedy.
The New Haiti can be built only with a combination of social programming and commerce: jobs. The perfect vehicles, I believe, are a Haitian development company and an international university: education. My team has begun to create both, to open simultaneously in early January 2011 on the eve of the earthquake anniversary: The New Haiti will take a lifetime. I have pledged the rest of mine towards this goal (story).
The Luce Group Integrated Development Plan for the New Haiti will be the primary vehicle for a new International University of Haiti -- affiliating with the Universities of the West Indies, as well as JL3 Investment Haiti for commercial ventures. Both will soon be located in the city of Léogâne (photo essay), the epicenter of the quake, 35 miles south of the nation's capital. The specific projects of The Luce Plan for the New Haiti may soon be viewed on-line through Betaville, courtesy of NYU Polytechnic. They include:
Commerce. We are rapidly developing many commercial vehicles: an architectural salvage firm, an art gallery, an automotive and supply company, a beauty supply shop, Belo Water, a cement block plant, Internet connectivity centers, a hardware store, a hotel, several housing complexes, reforestation efforts, a construction firm, entrepreneurial incubators in cooperation with Konsèy Nasyonal Finansman Popilè, rubble removal, a transport company, and critically in this age of epidemics, a fresh well and wastewater franchise.

Social Programs. The various social vehicles under the new university include two colleges -- Liberal Arts and Professional Development -- along with three facilities: Haitian Museum of Art, University Center, and the YMCA of Léogâne. University Institutes are planned for Allied Health Studies, Art Restoration, Global Leadership, International Film, Long Distance Learning, Overseas Educational Opportunities (travel abroad), Social Entrepreneurism and Microfinance, Vocational Studies Institute, as well as a planned local think tank for Haitian Stability.
We will begin to train Haitian young leaders from around the nation in our Integrated Development approach in Léogâne, allowing our concept to be replicated across Haiti, from Cap-Haïtien to Cayes-Jacmel, and from Ganthier to Jérémie. Concurrently, we will invite global young leaders from as far away as Pakistan and Iraq. They will learn that The Luce Plan for the New Haiti is dedicated to the completion of the U.N. Millennium Development Goals (MDGs).
Our team and partners are working in tandem to develop The Luce Plan. Our partners include, major U.S. universities, several leading Haitian hospitals, important Haitian families, and international technology corporations and service organizations. We are also cooperating with royal families around the world. Internally, we have at our disposal The James Jay Dudley Luce Foundation, Luce Publications' Stewardship Report, and Orphans International Worldwide (OIWW). In addition, we are forming Integrated Import-Export and Luce Group Investments in New York.
My own focus on philanthropy began in 1999 with the contribution of most of my assets to found Orphans International Worldwide. These included my portion of my mother's estate and my 401-K following the horrific Tsunami in Indonesia and Sri Lanka. I learned the greatest efficiencies of working in partnership and integrated development. I plan to contribute my portion of my father's pending estate towards constructing the New Haiti. We need much more - we need massive collaboration to succeed.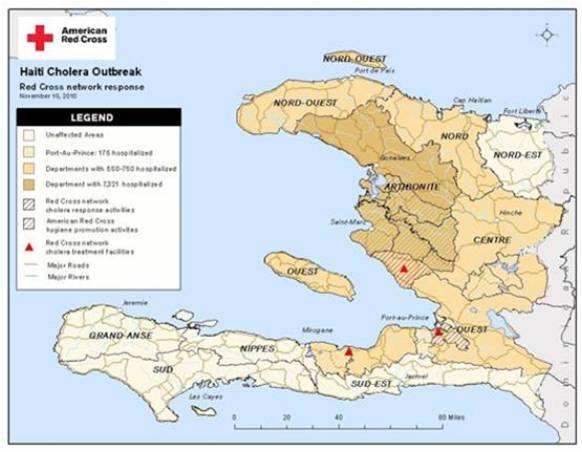 The cholera epidemic began ten months later, threatening to
finish the horrific cycle of death that the earthquake had begun.
With the advent of the cholera epidemic, I am unsure when I can personally return to be on the ground to help coordinate our efforts. I had planned to leave Dec. 5, but cannot. I was in Haiti last month, October, and found myself angry -- so much money committed, yet so little work done. It is shameful that the international community and the Haitian government had ten months to clear rubble and create adequate sanitation. They failed to do so, for many legitimate reasons, and allowed the epidemic to begin. Let us channel the anger and move Haiti forward. We can do it.
Now, my main mission in life is to help build the New Haiti. I need your help in large or small measure: Collaboration, funding, inventory, ideas, labor, and publicity. I shall soon move to Haiti to join our Haitian team. Call me in New York City today, this week. Or visit me in Léogâne when I can get there.
Together, we will change the future of this nation and secure its children - creating a legacy for our own.
See also by Jim Luce:

Jim Luce on International Development

Jim Luce on Orphans International Worldwide

Jim Luce on Social Responsibility
SUBSCRIBE TO & FOLLOW WORLD POST