Behind his twinkling eyes, I could almost see his brain synapses flashing brightly.
Roshan is the leading GSM cellular service provider in Afghanistan, with coverage in over 230 major cities and towns and over 3.5 million active subscribers.
Since its inception in the market in 2003, Roshan has invested over $445 million in implementing and maintaining a high quality cell phone network across a nation battered by violence and turmoil.
When one meets a thought leader and global citizen such as Karim, a sort of kindred spirit is evident from the first handshake.
Karim explained to me that Roshan is dedicated to the reconstruction of Afghanistan by providing the highest standards of service, creating new businesses, training future leaders, and developing an entrepreneurial spirit.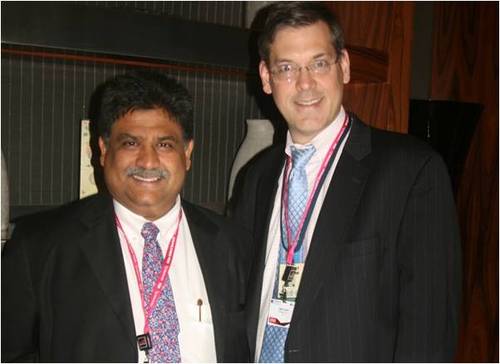 Behind Karim's twinkling eyes, I could almost see his brain synapses flashing.
Photo courtesy of Film Officer William Inganga, Republic of Kenya.
Born in South Africa of Indian descent - remember the movie Gandhi? - Karim eventually moved to the U.K. and then settled in Canada. In 2002 he resettled in Kabul, Afghanistan to begin to lead Roshan.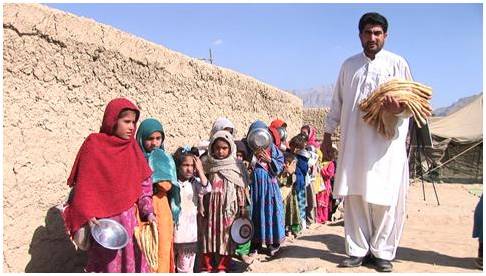 Roshan supports the Aschiana soup kitchens and educational sponsorship program
as one of its corporate social responsibility programs.
Roshan's names itself comes from the community. The company explained to people in six Afghani focus groups the concept of branding - like Coca Cola. The focus groups all somehow came up independently with the same name: "Roshan."
The word "Roshan" means "light" in both of the national Afghan languages, Dari and Pashto. The name was given by the people of Afghanistan as Roshan brings a promise of hope and development. Hope. To move Afghanistan out of darkness - and towards a brighter future.
Roshan's business model is to outsource much of its needs to create jobs in the local economy. The company outsources drivers and a host of other functions, creating over 30,000 jobs in Afghanistan.
According to OneWorld South Asia, it is simply joblessness that is driving Afghan youth to extremism. High unemployment leaves little opportunity.
This cell company has built about 1,000 cell towers across the nation, and because of its ability to generate local jobs, the community protects the towers from those who are intent on toppling them to cut the nation's connectivity.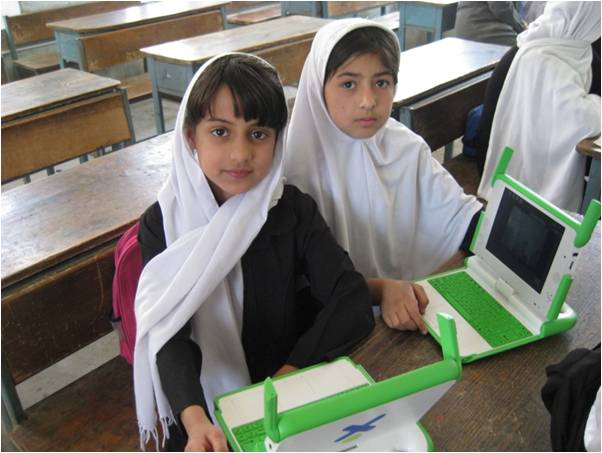 Roshan has been a proud sponsor of the One Laptop Per Child program in Afghanistan,
which ensures that today's students have the opportunities to become tomorrow's leaders.
Light brought to Afghanistan through mobile technology pushes back the darkness of Islamic extremism, allows for the communication between various ethnic groups, and creates income for its people.
Roshan invests its profits back into the community, creating sustainable development. This business model transcends tribal battles and attracts loyalty because it provides jobs.
Roshan also contributes to the economic growth of Afghanistan as one of the largest advertisers, spurring the development of new markets of printing, billboards and advertising.

Kabul, Afghanistan. Source: GSMA & Decisive Media. Photographer: Nilab Habibi.
Karim explained to me at length:
The problems in Afghanistan are not all about the insecurity. They are centered on the lack of jobs.
We have worked hard to create sustainable economic independence for our employees.
There are so few options. The narcotics trade is one of the only other opportunities in Afghanistan.
Roshan today uses its profits to benefit the people of Afghanistan, feeding an astounding 50,000 street children a day, building three schools, and working with girls and women across the nation - teaching them advanced skills.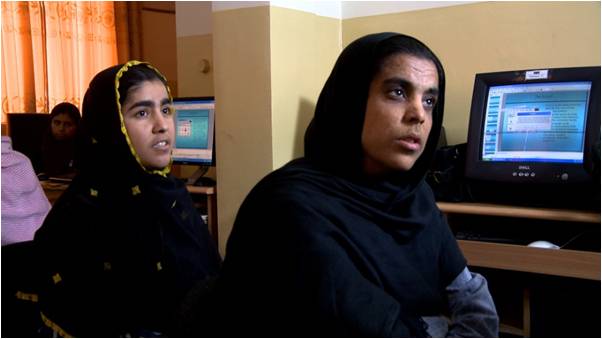 Roshan provides training and educational opportunities for women in technology
through the Roshan/Cisco Networking Academies which improve lives.
"When children from different ethnic backgrounds play together as kids, they are much less likely to fight as adults," he told me.
Roshan is owned by an international consortium of investors led by the Aga Khan Fund for Economic Development (AKFED), Monaco Telecom International (MTI), and Swedish-Finnish TeliaSonera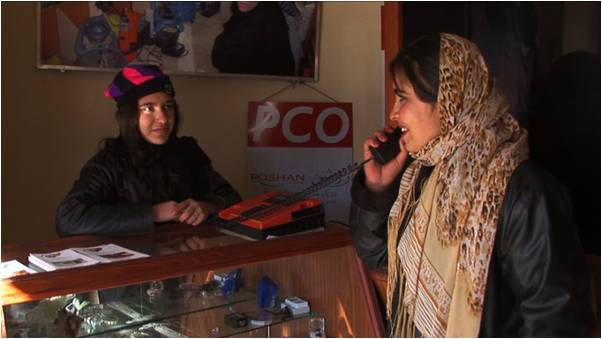 The Women's Public Call Offices (WPCO) project spurs entrepreneurial spirit in the country
and provides women with opportunities to build their own livelihood independently.
Roshan has made significant development towards integrating Afghani women into business. Microfinance opportunities that allow women to open a Women's Public Call Office, essentially their own telephone store just for women are but one example.
The name of the company resonates with me personally on three levels: their commitment building to cross-cultural bridges, their embrace of honesty, integrity, and respect. And finally, their name.
"Roshan" resonates with me deeply because it means light, the same as my own through Latin. "Luce" is also light. No wonder I feel so comfortable with Roshan. Perhaps, somehow, Karim is my long-lost uncle.
I would be proud to have an uncle as solid as Karim Khoja.
Edited by Ryan Ouellette .
Stories by Jim Luce on Afghanistan & Cell Phone Technology:
SUBSCRIBE TO & FOLLOW WORLD POST